The Patriots mini-camp is finished, and most of the team is on its own until the start of training camp in late July. It's hard to gauge if, and by how much, the team has improved from week of non-contract drills.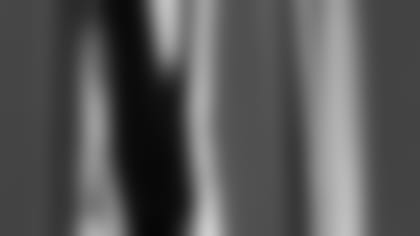 ]()
            Most of the players in for the week were new faces. Only 23 players remain from the roster Head Coach Bill Belichick inherited two years ago. The lack of familiarity only adds more questions to the team. Still, the competitive nature of the players who have been around indicates the team won't settle for more losing in 2001.  

Strong safety Lawyer Milloy, for one, is tired of watching other people enjoy success. Since New England's season ended, he has thought long and hard about the frustration of losing in recent years.
"Like I've said before, the one thing about watching people win championships is that I can't relate to that," Milloy said. "I've never had that feeling. I can always relate to the losers or the people who are coming up short. That's the one thing about any competitive sport is that people only remember the winners. The people who are holding up the No. 1 fingers in the air, that is what I want a taste of."
Now going into his sixth season, Milloy also knows he now is among the elder Patriots in terms of service with the team. It is his duty to make the young players and rookies understand the importance of stepping up and making an immediate impact for the team.
Back in 1996 Milloy was a rookie on the Patriots Super Bowl team. Early in the year he played himself into the starting lineup, where he remained for the final 10 regular season games, Milloy started along side veteran Willie Clay throughout the postseason, including New England's 35-21 loss to Green Bay.
He credits Clay with motivating him from the start. Despite not starting immediately, Milloy finished his first season third on the team in tackles (85) and had one sack, eight passes defensed and two interceptions. With similar productive play from this year's rookies, and with the impact of several free agents, Milloy sees no reason why the Patriots can't find success this season.
"Being 27, I am a veteran on the team now," Milloy said. "These young guys coming up each year are just like I was at some point. I think about Willie Clay and how motivated he was when I got here and how eager he was to help coach me. We had a chance to compete and get to (the Super Bowl). That's the mode I'm in right now. I need to grab some of these guys and help them understand what we are out here playing for."