As New England struggles through the growing pains of a new era, the team has made some changes from the norm in effort to improve the team.
Among those changes was creating different roles for safety Lawyer Milloy in the early goings. Prior to his impressive 11-tackle performance against Miami, Milloy had a modest 17 tackles in the first three games. However, the team's leading tackler each of the previous two seasons said the totals were a result of the defensive scheme for each game.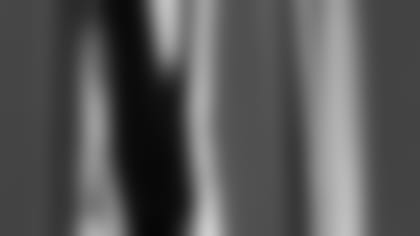 ]()
            "The first two weeks I wasn't [up on the line] as much. One week I was running around with Chrebet every play, but those are sacrifices," said Milloy, who is second on the team in tackles behind Tedy Bruschi (33). "That's a situation where [Head Coach Bill Belichick] wanted to take a player out of the game. He looks at me as a captain, and as somebody he can depend on. He is going to put me in those types of situations.  

"It might take me away from the line of scrimmage and not have me around the ball as much, and you might see that I only have one tackle, but in the scheme of things I did what I was supposed to do. That's the type of player I am. I'm able to be there to help broaden our horizon as far as the defensive scheme."
Though frustrated with the Patriots 0-4 record, Milloy said he and his teammates will continue putting forth a strong effort.
"It's important for me to not slack off at any time. Even for myself, I want to keep progressing as a player and just keep getting better," Milloy said. "Once I change [that approach], then it's time for me to hang 'em up."
The safety has not shown any signs of slacking off. In the last two games he has caused three turnovers, including a gem of an interception off Minnesota's Daunte Culpepper.
"I think I'm consistent. I think I'm doing everything Bill [Belichick] has asked me to do," Milloy said. "There are some things that have been out of the norm for me, especially the first couple weeks. But I'm a versatile player and he can use me like that if he wants."
Belichick said Friday that defensive end Willie McGinest has practiced for a couple days and his leg injury is further along than it was last week. McGinest was held out of the loss to Miami but is expected to suit up in Denver.
The rest of the injury report has guard Max Lane (hand), linebacker Matt Chatham (shoulder) and wide receiver Shockmain Davis (shoulder) all listed as questionable. Safety Larry Whigham (knee) is doubtful for the game… The Patriots have only lost five straight to start a season three times: 1992, 1969 and 1965.