Anything that interrupts the monotony of training camp represents a welcomed change for the players, and moving inside Gillette Stadium for a night practice in front of season-ticket holders certainly qualifies.
The Patriots went through a lively workout Monday night that took just over an hour and featured quite a bit of work on the passing game. About the only negative of the night was thr absence of Wes Welker. After returning to full pads on Sunday, Welker took part in the morning workout but got a rest for the evening session, much to the dismay of the 20,000 or so fans that littered the lower bowl.
Bill Belichick mentioned in the morning that situational work would be in focus this week and that was evident during both 7-on-7 drills and a two-minute period that closed practice Monday night.
"I think it will be a good opportunity for all the players to work in the stadium with the new turf and so forth, and of course for the new players on the team to experience that before we actually do it in the preseason," Belichick said. "Definitely for the specialists to be able to kick on that surface, but also for the returners to deal with the lights and just the stadium surroundings and so forth just get used to seeing the markings on the field, the 40-second clock and just playing in that environment.
"That will be a step tonight. As we continue to go through camp here, we'll start to – even though we've done some situational work – we'll start to build on the situational segments in practice, more red area, more third down, more situational type things as we integrate them into our basic offensive and defensive and special teams systems. Working on the hands team, things like that today. By the end of the week, hopefully we'll have most of the situations covered."
]()The 7-on-7s featured a secondary that included Leigh Bodden, Darius Butler, Devin McCourty, Brandon Meriweather, Patrick Chung and Brandon McGowan. Tom Brady worked quickly in the drill and had little trouble finding open receivers as he prepared for the two-minute action that would follow.
The offense closed things with the two-minute drill and there appeared to be some confusion at the start. At one point Belichick and Brady briefly conversed before the offense regrouped by huddling for a second time.
Most of the completions in the drill went to backs underneath, particularly old reliable – Kevin Faulk.
The list of Patriots defensive backs who have been victimized by Randy Moss is practice is too long to print. So adding Devin McCourty to the list should not something the rookie spends too much time fretting about.
In truth, McCourty's early days as a Patriot have been solid. He's getting plenty of prime reps with the likes of Leigh Bodden and Darius Butler, both in sub packages and at times in base sets. He's shown a willingness to compete and get physical at the line as well as the athleticism to make plays on the ball.
What he hasn't shown, however, is thr ability to deal with Moss. That was apparent over the weekend on a few occasions when the icomparable veteran wideout took the youngster to school. Moss has an uncanny ability to not react on the ball until it's just about in his hands. So, when a deep ball came his way as McCourty was trying to keep pace, the first-round pick out of Rutgers had no idea he was about to get beaten.
"When you get to go up against the best, you have no choice but to get better," McCourty said. "When you go against a guy that's that good, you're really prepared to go up against anyone in this league. I'm still learning so each day I learn something new. And he just caught the ball real effortlessly, so it's tough."
Obviously taking on Moss in practice every day can only help McCourty in the long run when he's seeing receivers without the kind of ability the 13th-year veteran possesses. So, does it get any easier?
"I won't go that far," he said with a laugh. "I'm still learning."
McCourty has no problem lining up in the various spots Bill belichick has placed him thus far. When asked id he felt more comfortable outside or in the slot, he said it didn't matter.
"Anywhere coach puts me," he said. "I'm just trying to do the best at my position. I'm getting more comfortable day by day. Each day, something new goes in, but you get a good amount of time to go back and study at night – so it's coming along pretty good."
There was a hint of disappoint at the start of the Patriots evening practice inside Gillette Stadium with Welker not in uniform. Also, defensive lineman Myron Pryor was not in uniform for the workout.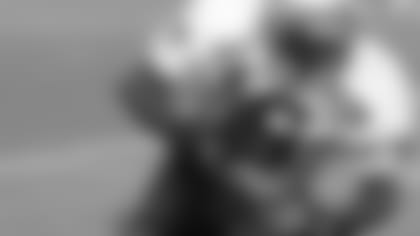 ]()In addition to Welker and Pryor, those not spotted on the field included Matthew Slater, Jonathan Wilhite, Bret Lockett, Thomas Clayton, Terrence Johnson, Gary Guyton, Nick Kaczur, Ty Warren, Ron Brace and Mike Wright. Other than Welker and Pryor, all of the others missed the morning practice as well.
Who's hot: Zoltan Mesko – The rookie was impressive in his first action inside the stadium. His unleashed several long, high punts during his first set of reps and then finished with some plus-50 kicks going the opposite direction, all of which induced fair catches.
Who's not: The offense – Things went OK when plays actually were started but the group had to run a lap at one point and seemed out of synch at others. The best play the group turned in didn't even count as Brandon Tate's terrific grab in the back corner of the end zone was out of bounds.
Play of the day (PM):Rookie tight end Rob Gronkowski continues to impress with his work in the red zone. He squeezed between Jerod Mayo and Devin McCourty on one goal line play and caught a bullet from Tom Brady for the touchdown. He then jumped to his feet and emphatically spiked the ball as the offense celebrated.