New England currently has pick number 23 and 31 in the first round of the 2018 NFL Draft. We take a look back at the history of those picks.
HISTORY OF #23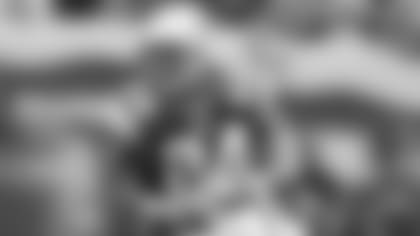 The Patriots have twice enjoyed success picking at No. 23 overall, both times using that selection on future Patriots Hall of Fame members. In 1995, they selected CB Ty Law out of Michigan, who enjoyed a 10-year career in New England with 133 starts in 141 career games as a Patriot. Law won three Super Bowl titles in New England and is tied with Raymond Clayborn as the franchise's all-time leader in interceptions with 36. In 1987, the Patriots selected T Bruce Armstrong out of Louisville, who spent his entire 14-year career in New England, starting all 212 games he played in and earning six Pro Bowl berths.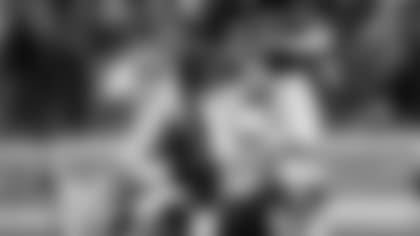 The 23rd selection produced running back Antowain Smith (Buffalo) from the 1997 draft, who later spent three seasons in New England and won Super Bowls in both 2001 and 2003. Other notables at No. 23 include tight end Ozzie Newsome (Cleveland) from the 1978 draft and punter Ray Guy (Oakland) in 1973, both of whom are enshrined in the Pro Football Hall of Fame.
The New York Giants used the 23rd pick last year to select tight end Evan Engram out of Mississippi. Engram started 11 of the 15 games he appeared in and finished with 64 catches for 722 yards, including six touchdowns.
HISTORY OF #31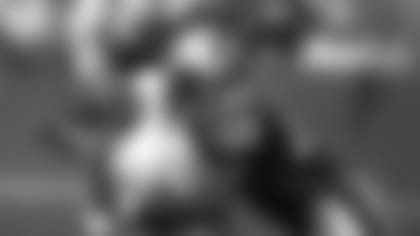 The Patriots have made one selection at No. 31 overall. In 1993, they selected LB Chris Slade out of Virginia, who enjoyed an eight-year career at linebacker in New England, starting 108 of 127 games, as well as all seven of the team's postseason games during that stretch. Slade ranks in the top five all-time in franchise history for both sacks and forced fumbles and earned a Pro Bowl nod following his 1997 campaign.
The 31st selection produced four-time Pro Bowl center Travis Frederick (Dallas) from the 2013 draft, two-time Pro Bowl running back Doug Martin (Tampa Bay) in 2012 and three-time Pro Bowl tight end Greg Olsen (Carolina) from the 2007 draft. Other notables at No. 31 include linebacker Roman Phifer (L.A. Rams) from the 1991 draft, who would go on to win three Super Bowl titles as a Patriot from 2001-2004.
Last year, the San Francisco 49ers used the 31st pick to select linebacker Reuben Foster out of Alabama. Foster started all 10 games he appeared in at linebacker and totaled 72 tackles and one pass defensed.