It's funny how quickly things can change in the National Football League. Two weeks ago the Patriots were enjoying their bye week while listening to national pundits everywhere declare them as a favorite to represent the AFC in the Super Bowl. Football Outsiders had New England and Tampa Bay as the most likely matchup in the big game based on a variety of stats and other metrics.
Just two weeks later and things look much different. Back-to-back defeats for the Patriots coming out of the bye, the second straight season that's happened to a Bill Belichick coached team, has New England clinging to a wild card spot.
In the NFC, the Bucs were able to win their division but a boatload of injuries – including a torn ACL to top receiver Chris Godwin – has changed the outlook for that team dramatically as well, although few people would doubt Tom Brady's ability to overcome those losses.
(To further illustrate this point, the Bills were "broken" at the time coming off the Monday night loss to the Patriots. Today they're back on top in the AFC East).
Now, instead of over-the-top praise, the Patriots will likely hear a bunch of negativity this week and as they gear up for a playoff run. Just as the Super Bowl hype was misguided, so too will the reaction to a couple of losses as some will discredit the previous success.
In retrospect, it's probably fair to suggest that there was too much stock put into the Patriots seven-game winning streak, which featured victories over lesser-lites such as the Jets, Falcons and Panthers as well as Browns and Titans teams that came to Foxborough minus multiple significant players. Even the gritty Monday night win in Buffalo was as much about the conditions as anything else, a fact that seemed to be validated in Sunday's rematch when Josh Allen and the Bills scored on all but one of their seven possessions and didn't punt in the game.
Of the seven wins, the road victory in Los Angeles against the Chargers was likely the most impressive. The defense came together and limited Justin Herbert while also providing the game's biggest play – Adrian Phillips' pick-six in the fourth quarter that allowed New England to post the comeback victory.
Otherwise, the Patriots took care of business against teams that for the most part were unable to provide much resistance. When facing teams that fought back, New England was slow to react and faced two-score deficits in the first half of losses to Indy and the Bills.
Now comes the hard part. How do the Patriots respond, and more specifically, how does young Mac Jones respond? The rookie has been steady for much of the season, but lately there have been signs of some cracks in his armor. He attempted just three passes in the wind in Buffalo, then was ineffective in the two losses, especially so against Buffalo when he completed just 14 of 32 passes for 145 yards and a pair of picks. For the first time all season, Jones appeared flustered at times during both defeats, and the unsettled nature came early after a sack on third down halted each of the team's opening possessions in each game.
From there he was slow to find his form, and in truth against Buffalo that never happened. He showed some mettle in rallying the team to 17 fourth-quarter points in Indy but the game was all but lost at that point. What the two losses showed us is the Patriots at this stage appear to be a team that needs to play with the lead so it can continue to run the ball and keep Jones out of must-throw situations.
When that happens the rookie has proven to be reliable, showing pinpoint accuracy while moving the team well between the 20s. When the Patriots fall behind, though, the lack of firepower is on display. It generally takes them a good deal of time to mount scoring drives, and when trailing by multiple scores in the second half, time is not on your side.
Against Buffalo Jones directed a pair of touchdown drives after the break, the first of which took 7:21 with the Patriots trailing 20-7. That 75-yard drive included a 31-yard Damien Harris run, so even with a chunk play to aid the cause it took a lot of time off the clock just to claw within 6.
It's clear that for this team to be successful things need to play out close to how they did during the seven-game streak. During that stretch the Patriots trailed just three times (against the Chargers late, the Panthers in the second quarter and 7-0 to start the Browns game). Overall, Jones had the luxury of playing each week on his terms.
It may take a while before the rookie is able to overcome the slow starts, but with just two weeks remaining in the regular season that's time the Patriots may not currently have.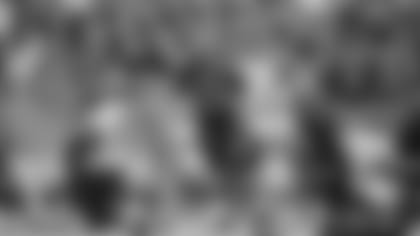 There are times when players get ahead of themselves and make brash statements and sometimes make life more difficult on their teams. It's less common but if even happens to coaches.
A few weeks ago Dallas' Mike McCarthy guaranteed victory before his team's trip to Washington, and barely squeaked by after the Cowboys nearly squandered a late lead. The latest version of a coach stepping in it came ahead of Sunday's matchup between Baltimore and Cincinnati. Ravens defensive coordinator Don "Wink" Martindale offered some incentive to the opponent, specifically Joe Burrow, when asked about the challenges of defending two great quarterbacks in consecutive weeks after Baltimore dealt with Aaron Rodgers in Week 15.
"Aaron Rodgers is a Hall of Fame quarterback, and I don't think we're ready to buy a gold jacket for Joe," Martindale said when asked if they would treat the two similarly.
Obviously, Burrow is nowhere near Hall of Fame status as he completes his second season, but it seemed like a silly comment for a veteran DC to make heading into a game. Oh, and Burrow was aware of it. He went out and torched the undermanned Ravens to the tune of 525 yards in a 41-21 blowout win.
Wearing a Santa hat and a sly grin, Burrow responded when asked his thoughts on Martindale's words. "I didn't think it was a necessary comment. I wouldn't say I was offended by it. I mean, I'm in Year Two. Who knows what's going to happen down the road? But I didn't think it was a necessary comment."
That's exactly the way you'd like to see a young player respond to such an unnecessary jab – both on and off the field. The Ravens personnel losses – they played with veteran journeyman Josh Johnson at quarterback – likely meant they had little chance to begin with. But why go out of your way to suggest Burrow isn't worthy of attention simply because he hasn't achieved Aaron Rodgers' level?
Even coaches can be guilty of being part of the problem at times.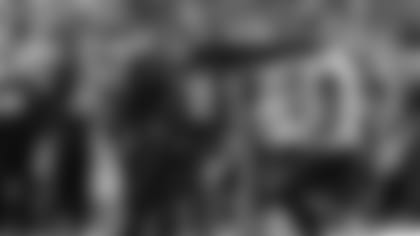 The Lions continue to fight each week despite facing difficult odds. After learning quarterback Jared Goff would be unavailable a day before kickoff, Dan Campbell's team had a first-and-goal at the Falcons 7 in the final minute before backup Tim Boyle threw an interception at the 1 to allow Atlanta to escape with a 20-16 win. The Lions don't have much talent but they make you work for it every week nonetheless. … Zach Wilson is getting more comfortable in his role in New York after a rocky start. In six games prior to injuring his knee, Wilson tossed nine interceptions. In the five games since returning, he's protected the ball much better and has only two picks. While he's not throwing for big numbers (just three TDs in that span), the Jets are 2-3 and Wilson is using his legs effectively with 17 carries for 139 yards in those five games. His 52-yard touchdown run in Sunday's win over the Jags is the longest TD run for a QB in Jets history. … Antonio Brown is back in Tampa and Brady wasted little time getting him involved. He caught 10 passes for 101 yards in the win over the Panthers. … I'm not generally a running back guy but it's hard to not notice the impact Jonathan Taylor has on the Colts. He represented the entirety of the offense in the win over the Patriots, and his relentlessness allowed Indy to take down Arizona Christmas night. Like many others I feel teams that are centered around running backs are limited offensively and without solid quarterback play are at a disadvantage come playoff time. But Taylor strongly deserves MVP consideration for what has been an exceptional season.
It's time for the cream to rise to the top, and that's starting to happen in both conferences.
Green Bay (12-3) – Not the Packers best work against Cleveland but it was good enough.
Kansas City (11-4) – The Chiefs have now won eight straight and are the class of the AFC.
Tampa Bay (11-4) – Injuries aside, the Bucs are still loaded with talent and Brady gives them a chance to win on the road come January.
L.A. Rams (11-4) – After a brief hiccup, the Rams are back in contention and closing in on an NFC West title.
Dallas (11-4) – The Cowboys offense finally woke up and the defense continues to take the ball away at an alarming rate.