Watching Tom Brady take the slow walk off the field at Raymond James Stadium following one of the most bizarre playoff games in recent memory made it hard not to wonder if it would be his last. If so, it was an incredibly bittersweet way to go out considering his team miraculously rallied from a 27-3 deficit to tie the Rams, only to fall on a field goal as time expired.
For the record, I've learned to never expect Brady to do anything conventionally. At age 44 he put up one of the best statistical seasons of his illustrious career, and his team won 13 games despite a rash of injuries to key personnel. Expecting him to hang them up following such a gut-wrenching loss is hard to do. But if Sunday's rally against the Rams is indeed his swan song, what an amazing way to go out.
While the Bucs improbable comeback was mostly due to the Rams self-destructing with four fumbles, a missed field goal and an inexplicable decision to allow Mike Evans to get open deep in the waning minutes, the fact that Brady was the quarterback of the team rallying from 24 points down can't be ignored. Few people turned that game off simply because Brady was there, as NBC's Al Michaels repeatedly pointed out even while things continued to look bleak. And after being under duress for the entire game, Brady found a way to hit Evans for the long touchdown that brought Tampa within striking distance at 27-20 with under four minutes left.
Then some of the Brady magic was on display when Los Angeles' Cam Akers fumbled for the second time, this time while running the clock out, allowing Tampa to tie the game with just a 30-yard drive. So as the final seconds ticked away, the Bucs had somehow tied it despite lacking any protection or consistent options in the passing game beyond Evans. Even his trusty tight end Rob Gronkowski was relegated to blocker status for much of the day due to the struggles up front.
Still, Brady found a way to make enough plays to keep his team close enough, and thanks to more than a little help from the Rams the Bucs put a pair of TDs on the board in the final four minutes. (As an aside, the Rams were far more complicit in their demise than the Falcons were in the Super Bowl. At least Atlanta only turned it over once).
Watching Brady willing his team back into contention was somewhat reminiscent of him doing so in Denver in the 2013 and 2015 AFC title games. Both games saw injuries hamper the Patriots offense to the point where Brady seemingly had nowhere to turn. Yet, both games remained competitive to the end, and in the latter somehow came down to a failed two-point conversion.
Unlike Atlanta in Super Bowl LI, the Rams picked themselves up off the mat and responded with a couple of the biggest throws of Matthew Stafford's career. His bomb to Cooper Kupp set up the game-winning field goal, and perhaps put Brady's future in jeopardy. Brady said after the game that he hadn't given much thought to retirement, but there has to be a least a chance we've seen the last of him.
"The biggest difference now that I'm older is I have kids now too, and I care about them a lot as well," Brady said on his 'Lets' Go' podcast the following day. "They've been my biggest supporters. My wife is my biggest supporter. It pains her to see me get hit out there. And she deserves what she needs from me as a husband and my kids deserve what they need from me as a dad. 
"And I'm going to spend some time with them and give them what they need, because they've really been giving me what I need the last six months to do what I love to do. I said this a few years ago, it's what relationships are all about. It's not always what I want. It's what we want as a family. And I'm going to spend a lot of time with them and figure out in the future what's next."
The Bucs will face some changes in the offseason, and it's unlikely he would want to be part of any potential rebuild.
Now we get to wait to see what his next move will be. But if Sunday was it, what a memorable final act it was.
Speaking of QB uncertainty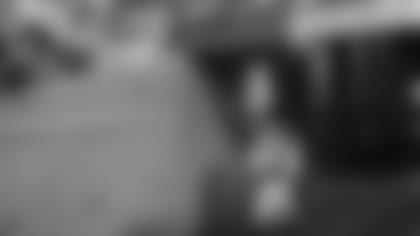 Brady's status figures to be only one of several fascinating storylines to follow this offseason. At least three other high-profile quarterback sagas should unfold as well with Aaron Rodgers, Russell Wilson and Deshaun Watson also garnering headlines.
Rodgers again fell short when it mattered most, and strangely again seems to be dodging much criticism for his role in the Packers demise. Green Bay had the No. 1 seed, hosted a West Coast team in the snow with a banged up secondary and still managed just 10 points. That allowed the Niners to hang around all day before special teams provided a lift with a blocked punt for the tying touchdown.
Jimmy Garoppolo then came through with the game on the line, making several key throws down the stretch to set up the winning field goal, thus ending Rodgers' season – and perhaps career in Green Bay.
Like Brady, Rodgers was non-committal after the loss but has indicated that he doesn't wish to be part of a rebuild. Green Bay drafted Jordan Love as his replacement two years ago, and although cap space is easily manipulated, the Packers don't have much flexibility to maintain star free agent wideout Davante Adams, and Rodgers doesn't figure to return without his biggest weapon.
So where does Rodgers go? He could retire, but that's unlikely since he very well could be coming off back-to-back MVP seasons. Several teams would line up for his services to see if he can do for them what Brady did for the Bucs. Denver, Carolina, Pittsburgh, Houston and Washington are just a few of the possibilities. Teams like Indianapolis, Miami, Atlanta and maybe Seattle (if Wilson goes) could be in the mix as well. It will be fascinating to watch.
Same goes for Wilson and Watson, both of whom will have plenty of suitors depending on their situations. Wilson's status in Seattle is far from settled, and Watson's legal situation has yet to be resolved.
Of course, there are still several head coach openings as well, and as those jobs get filled there could be some clarity gained on the quarterback front as well.
It should be one of the most interesting NFL offseasons ever.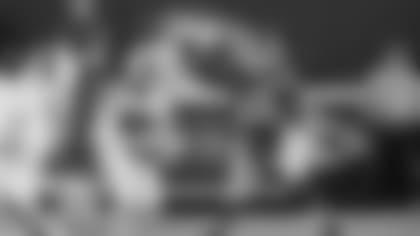 The Chiefs and Bills put on a show for the ages Sunday night with two of the game's best quarterbacks trading haymakers in the final two minutes. It was riveting to watch, but at the same time it was hard not to come away thinking these two were meeting a week too early.
A strong argument could be made that Buffalo and Kansas City are the two best teams in the league let alone the AFC. But due to some unexpected struggles during the regular season, they met in the divisional round and gave us something special.
Rather than delve into all the twists and turns of the final minutes, let's focus on the last 13 seconds of regulation. Buffalo coach Sean McDermott and defensive coordinator Leslie Frazier won't be getting much sleep in the coming days for sure.
After Josh Allen completed a magnificent fourth quarter in which he put 15 points on the board down the stretch to take the lead twice, McDermott inexplicably had Tyler Bass kick off into the end zone for a touchback. If Bass had kicked it high and landed it inside the 10, the Bills coverage team could have eaten precious ticks off the clock simply by making a tackle.
An 26-yard kickoff return earlier in the game ate 11 seconds off the clock. Even if the Chiefs chose to call a fair catch or take a knee to save time, they would have had to sacrifice field position to do so. Instead, Patrick Mahomes took over at the 25 with all three timeouts left.
That's where Frazier came into play. Somehow the Bills chose to protect the sidelines and offered very little pass rush on the final two plays. The Bills allowed the Chiefs receivers to freely get off the line without a hint of contact, further allowing them to pick up yards in less time. There was no need to worry about the Chiefs getting out of bounds because they had timeouts at their disposal. Passes to Tyreek Hill (19 yards) and Travis Kelce (25 yards), plays that did not require much magic to execute, easily but KC in field goal range.
Those final two plays were poorly designed defensively and simply can't happen. If Mahomes scrambles around and throws a 50-yard laser across his body to set up a field goal, well that's a great player being great. But to allow two routine plays to be executed without much resistance to pick up 44 yards in 10 seconds almost defies explanation.
Absolutely great theatre on a weekend that has become the best the NFL has offer, but the Bills have only themselves to blame.
After a riveting divisional round weekend that saw all four games end on the final play, we're down to four team as the conference championships beckon.
Kansas City (12-5) – The Chiefs mettle was tested by Buffalo and Patrick Mahomes proved once again why he's the best young quarterback in the game.
L.A. Rams (12-5) – The Rams blew a 24-point lead on the road in Tampa but managed to right the ship just in time. Now they need to exorcise some demons against San Francisco.
San Francisco (10-7) – The Niners may not be the most talented team in football but few play with more toughness than they do every week.
Cincinnati (10-7) – Speaking of toughness, Joe Burrow showed plenty while getting sacked nine times yet still came away with a road victory over the top-seeded Titans.