It seems that whatever changes were made for the '21 draft worked out quite well in the end. Is there any reason to believe that this year would be any different? If not, and they apply the same evaluations or whatever they do...then there shouldn't be "much" in the way of concerns and they SHOULD be able to get the best players available in order to plug some of these holes on the roster, right? -Kevin Sulham
Of all the big questions this offseason, I think you're right, the most important thing for where the Patriots currently sit and where they want to go is having a similar kind of impact draft as they did in 2021. What changes exactly were implemented? Hard to say, but it's not like taking their first four picks from two of the best schools in the country is all that revolutionary, especially when one of them is Alabama. I just liked that they avoided jumping around the board too much, targeting guys who fit at positions of need and taking them without overthinking it. That said, there are a lot of holes on the roster when you look at the number of veterans who are approaching the end.
Plenty more to unpack here throughout the mailbag but adding at least two more players who can step in and play roles like Jones, Barmore, Stevenson, Dugger and Onwenu have done over the last two seasons, would be a needed boost and keep them on the rebuild track. -Mike Dussault
If you were the Patriots General Manager, which of the unrestricted free agents would you prioritize re-signing and who would you let walk, possibly into retirement? Who would you approach to restructure and/or extend their current contract? With all that done, if you could rank the priorities to target in the first four rounds in the upcoming draft, what would they be right now? -David Beckett
This will be a little choppy right now with so much up in the air but here are my general thoughts. My first priorities are Jakobi Meyers (second-round tender), Trent Brown and Ted Karras. All are still in their prime and would seem amenable to working something out. Defensively, if McCourty and Hightower want to return, I'd figure something out with them, but I don't see the resources to retain J.C. Jackson for either a long-term contract or the franchise tag. I see Jackson departing. I'd consider extending Jonathan Jones and Shaq Mason, through I also wouldn't rule out the team having to move on from one or both of them as well depending on how they feel about Myles Bryant and Michael Onwenu in the long term. There will have to be some kinds of on-roster contract adjustments in the coming months, Jones and Mason are the most obvious targets. I don't think there will be much action on the open market in free agency but adding some mid-range veteran corner depth is critical. For the draft my priorities are linebacker, wide receiver, offensive tackle and cornerback. -Mike Dusssault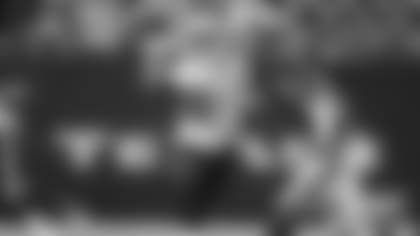 One of the common knocks on Mac Jones is that he lacks arm strength. They say he can't throw deep and is limited with rifling throws into tight spaces. What can Mac do to improve his arm strength? Is it mechanics, muscle building or instruction from someone like Tom House? -Bob Atwell
I've thought since the summer that Jones has enough arm to make NFL throws, but in his rookie year he was somewhat dependent on getting the ball out right on time to make the plays. If he was late on a read, I didn't always see the plus strength to make up for it, but I think there are multiple ways for him to improve as he heads to year two. The first and easiest is confidence from experience. Having seen multiple defenses this year, Jones has started building his defensive encyclopedia, so he'll spend less time deciphering and more time delivering. Of course, he'll make gains in the strength and speed department as well, and yes, he's done plenty of work with throwing coaches in the past and I'm sure those will continue as well. While I don't think he'll even be known for having a cannon, I don't think it's as much of a deterrent as some want to make it out to be. But I do think it's obvious that the Patriots need to get him some more explosiveness at receiver to take advantage of his smarts, anticipation and accuracy. -Mike Dussault
What positions do you think the Patriots would get immediate impact from in the draft vs developmental time where a veteran FA might be the wiser choice? My 2 cents starts with WR in free agency (eyes on Gabriel Davis of the Bills). Feel like WR rarely have longer learning curve. Drafting a OT or interior DL has a shorter curve and more impactful for 2022. -Paul Trottier
While I like what you're saying with Davis, I'm not sure I see even a semi-splashy receiving signing in free agency this year and really, I'd prefer to throw a high draft pick at that spot so you know you have a player under rookie contract for the rest of Mac's rookie deal. There are so many recent Day Two receiver picks that have made an immediate impact, there are again lots of options. Re-signing Brown and then having a rookie tackle serve as a swing back up next year could make developmental sense. Of all the positions though, I think they're going to be counting on at least one rookie cornerback to step in and play some good ball. There are just so many questions at that position and free agency can only fix so much. -Mike Dussault
Is it just me or are most Patriot fans unable to remember the days of a non Super Bowl contender? I feel we are ahead of the rebuild game having Mac Jones showing us a lot so far and the play of our other recent draft choices but still a fair way to go. Building off of last year's draft success is it realistic to think we can get 3 solid long term draft choices each year and if so does this put us at about three more years before we can start feeling confident of a legitimate chance of making the Super Bowl again. -Robert Sturt
The 2022 team will probably look a lot different than we what we think right now, but I'd say at this point I'm at least mentally preparing that it might be a bit of a reset year on defense with some new and unproven pieces. But I really don't think it takes all that much to improve upon what the Patriots had last year, they just have to recognize that the offense might need to be relied upon more this fall than they were in 2021. Watching the playoffs this past weekend it's apparent that it's an offensive league, so continuing to level-up the offense every offseason around Mac should be a priority no matter what. Last time around it really took from 2009-2012 to totally reload the defense and even then, it took until 2014 until they got back over the hump. There are pieces in place like Barmore, Phillips and Dugger but they will need significant reinforcements this year. -Mike Dussault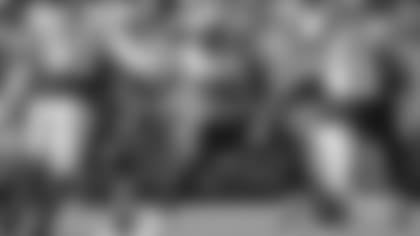 What are your thoughts on this O-Line situation for next year. With how much Trent Brown talks about loving NE, and how well he's played while healthy. Ideally sign him to a team friendly deal. Resign Ted Karras for what seem to be great stability at guard (I have very little idea of what his value in the market this offseason would be, so that might be an issue). But then trade Isiah Wynn. His play was mostly inconsistent for the rough 10 million he is owed for next year. I would then have the starting line up as Brown, Karras, Andrews, Mason, Onwenu. Thoughts? -Ryan Dart
I don't hate it but I think even given the inconsistency of Wynn it's more risky to move on from him than to just let him play out his last year, but still acknowledging that there are big questions at left tackle beyond 2022. As I answered earlier, I'm all for bringing back Brown and Karras, and where Onwenu is destined to land is a bigger question now than it was last season. Add in some uncertainty with Shaq Mason's cap hit and there could be some juggling going on, but I'll definitely be paying close attention to the draft's tackle class. I don't think it's crazy to imagine the same o-line returning this fall. -Mike Dussault
Hey fellas, lifetime Pats fan and huge fan of everything you guys do. Looking at the defense this season and seeing the strengths and weaknesses of the front 7 players I don't understand why a change in scheme is not a topic of discussion… Do you have any similar thoughts or ideas for ways to become more aggressive and versatile with the current roster? It just seems to me that there is too much talent at too many positions already to be embarrassed by the Bills offense that beat them with speed, matchup problems (especially when Allen was running around them or through them), and handling the line of scrimmage before getting almost zero resistance from the outmatched LB group who were moving backwards all game. -Michael Nicolosi
Thanks Michael, who laid out an extensive plan that would've put me well over my word count limit, but I think his thoughts are more prevalent than he realizes. I guess I'm just not too worried about it yet because I believe the age of the defensive players is going to force the team to make adjustments of some sort. There are no linebackers like Hightower, Collins and Van Noy on the roster… big, versatile players who can move from the edge to the inside and play a variety of roles. They haven't drafted or developed any potential replacements, so they'll either be forced to bring the same vets back again (assuming they want to come back) even though they've faded down the stretch in the two of the last three seasons that they were all in New England, turn things over to unproven players like Anfernee Jennings, Josh Uche and Chase Winovich, or go out and try to find players that can bridge the past with the future, with those most likely to come via draft.
Ultimately, I don't see the scheme as the biggest issue. They threw every kind of call at Josh Allen, as did the Chiefs, and not much worked. To me, it's about players winning their matchups like Barmore and Matthew Judon were doing earlier in the season. They need those guys to finish the season at their best, with hopefully a couple more players around them that can do the same. -Mike Dussault
It seems like a HUGE talent gap between Pats and the top teams in the AFC. How many years of Pats drafting stellar while competition faltering would take to bridge this gap? Is that even a realistic expectation? -Ken K.
Maybe I'm crazy but I looked at these games this weekend and wasn't left feeling like the Patriots are that far off. It's the same as it ever was, when you have a good quarterback and two elite weapons you're in the mix. Now the Patriots are still two elite weapons away to be sure, but the foundation would seem in place to foster those kind of additions. And really, just throw one explosive threat on this passing offense and who knows how much better the other pieces look as well. To me, the Divisional Round proved you need at least a couple stars, but more importantly, you need your stars to execute in the key situations. So now, I'm thinking quality not quantity will elevate the Patriots offense to that level. -Mike Dussault
How the heck do we ever keep up with the type of speed we saw on display last night in the AFC?! I was entertained and then thought… we are so far away from being close to this. Ugh. -@richiepix
It does make you realize that when offenses are playing well even the best defenses will struggle to keep up. Had the Chiefs or Bills simply been shut down I would probably be more depressed than I was after watching the Patriots fail to force a punt last weekend. Yes, speed kills and the Patriots absolutely need that element that every playoff team still alive has, but I feel more clarity now, especially when it comes to winning the battle up front. My belief in the importance of the front seven has been reinforced and I think that's the best route forward against the offenses who are going to break 20 points in their sleep. -Mike Dussault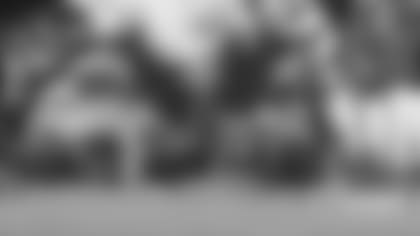 Looking backwards now, was this a successful season? A disappointing season? Both? -@rosasciteacher
Overall, considering where they were one year ago, it must be a success and I think anyone who covers or follows the team would've said they'd be happy just to get back to the playoffs. Of course, no one thought it was going to look as ugly in the playoffs as it did and that does color things a bit when you consider the whole season. How could it not be disappointing to make it to late December, have the top seed in the conference and the AFC East division all under your control and then finish 1-4, bowing out in your most uncompetitive effort of the season? In that regard, it was disappointing, especially when you consider this was really a veteran defense that more a vestige of the second dynasty than part of a multi-year rebuild plan. So that's the reality, you feel great about getting Mac Jones and putting together two solid draft classes, especially when there are limited quarterbacks this year. But the direction of the defense muddies any clear trajectory of the 2022 team being just a continuation of what was started in 2021. For as many new faces and changes that happened last year, this one could be similarly rife with adjustments. -Mike Dussault
What would your feelings be with moving Mills to his more natural role of safety to make Phillips, Dugger and him the everyday three safeties, moving on from dmac and completely rebuilding the CB spot? -@PhilStirling
I've thought about this and it very well could've been part of the thinking last season when they signed him, knowing McCourty was nearing the end of the line. It does scare me thinking about replacing not just one, but two starting cornerbacks, and that's without even mentioning Jonathan Jones, who's could be at a crossroads as well. Mills was more solid than many give him credit for, but do the Patriots want to go back to playing mostly man coverage? If so, Mills could be headed to safety. Finding two-to-three man coverage corners in a single offseason is tough but not impossible, think 2014 when they grabbed Revis and Browner. I guess given the questions around Jackson and Jones, for now I'd probably just assume Mills will play corner and once retirements and free agency arrive, it should be clearer how much work they have to do at the position. -Mike Dussault