The Patriots have been fortunate to retain the services of Josh McDaniels for the past 10 years, but that has come to an end. After patiently waiting for a second opportunity to lead a team, McDaniels was introduced as the next head coach of the Las Vegas Raiders.
McDaniels will join director of player personnel Dave Ziegler, who was officially named the Raiders general manager over the weekend. That will leave a significant opening on the Patriots staff, especially with young Mac Jones still very much in the developmental portion of his career.
The bond between McDaniels and Jones seemed to be quite strong. McDaniels spent a lot of time with the rookie during training camp and the dynamic between the two worked well in Year 1. Striking a similar balance with the replacement won't be easy but will be vital for continued success.
The questions of McDaniels leaving aren't as much about football as relationships. Bill Belichick will almost certainly require the next coordinator to continue running the Patriots offense, a system that has undergone many tweaks over the years but has largely remained the same since he arrived in 2000.
It's the same system used by Charlie Weis, McDaniels (during both of his stints) and Bill O'Brien during their time as coordinator, so it won't be a case of Jones needing to learn new terminology and concepts but rather adapting to a new personality in charge.
Various reports have tied O'Brien as a potential candidate to return, and if that's the case Jones has some familiarity with him. O'Brien spent the 2021 season as Alabama's offensive coordinator and Jones helped him acclimate to the Crimson Tide's offense before getting to work on his preparations for the NFL.
"I think the most challenging thing for me was, when I came in here, learning this offense," O'Brien told al.com in late December. "And I had a lot of people help me, people that were here before, guys on the coaching staff, obviously Bryce [Young]. I've said before, Mac Jones, when he was working out for the draft, helped me a little bit, which was great. So, I'm really thankful to those people."
O'Brien interviewed for the vacant head coach position in Jacksonville but hasn't been offered any job thus far this offseason. He has one year left of his deal at Alabama, but his local ties to the Boston area and his experience with the Patriots might be enticing. He would certainly make sense for the Patriots and Belichick, who would be able to maintain the continuity he prefers.
But what is less known about O'Brien, or any other potential McDaniels replacement, is how he will mesh with Jones. O'Brien's temperament is well known in New England from his first stint as OC, earning him the nickname "Teapot" from Tom Brady. The two clashed at times, although both have said repeatedly how much they enjoyed working together.
Will Jones respond well to a possible change in demeanor from his offensive coordinator? That's the part that's impossible to know, and it's the main reason why losing McDaniels may be a difficult pill to swallow.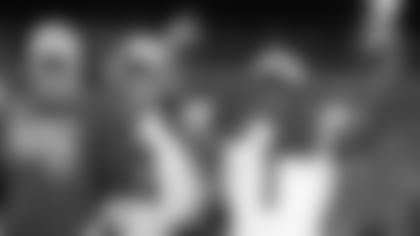 The Cincinnati Bengals are going to the Super Bowl. That statement alone is stunning but considering what needed to happen for that to become reality – a complete collapse by Patrick Mahomes – it's even more remarkable.
I have tremendous respect for Mahomes' ability. In my mind he is the very best quarterback the league has to offer when considering talent, age and accomplishments. So, to see him self-destruct while surrendering a 21-3 lead at home was a complete shock.
When the game ended, I immediately wondered if Mahomes had ever before been so singularly responsible for a Chiefs defeat. No one is perfect and Mahomes has certainly had his share of subpar performances in the past just like every other quarterback. But starting with his inexplicable decision to throw to Tyreek Hill in the flat late in the first half right through his pick in overtime Mahomes was flat out awful.
There has been a lot of talk of second half adjustments made by Bengals defensive coordinator Lou Anarumo, who dropped extra players in coverage and forced Mahomes to hold the ball longer at times. That is true, but what also is true is Mahomes misfired toward at least a half dozen open targets in the second half. Passes to backs in the flat sailed high. Two in overtime to wide open DeMarcus Robinson were way off, the second of which should have been intercepted by Eli Apple. He was just out of sync, and given his track record and first half performance, it was stunning to watch.
Despite all that, the Chiefs likely still should have won the game. Trailing by a field goal with just over six minutes left, Mahomes hit five straight passes to help Kansas City move to the Bengals 4 with 1:26 left. At that point the Bengals used their final timeout, meaning if the Chiefs could find a way to pick up 4 yards in the next two plays Cincinnati would have been in serious trouble.
But Mahomes waited and waited on second down before taking a sack, and on third down he did the same thing, only this time he retreated and fumbled. Guard Joe Thuney bailed him out by recovering the ball and allowing Harrison Butker to tie the game with a field goal.
That may not have been necessary had Mahomes not botched the final play of the first half. With the ball on the 1 and just five ticks left, Mahomes didn't throw into the end zone and instead tried to have Hill break tackles instead. He was swarmed and the half expired with the Chiefs coming away with nothing. Those three points could have made a huge difference depending on how the remainder of the game unfolded. Five seconds is plenty of time to throw a pass into the end zone from the 1, and Andy Reid had to be horrified when he watched the play unfold in the manner it did.
Mistakes happen but to see Mahomes so badly mismanage a situation he's been in constantly was striking, and then having his second half fall apart like it did was even more so.
Meanwhile, Joe Burrow and the Bengals just kept chipping away before taking a late lead. Burrow's toughness was on display during their drive for the go-ahead field goal in the fourth quarter when he twice escaped the pocket to pick up key first downs. And then Anarumo's defense did the rest in overtime, coming up with the interception that created a short field for the game-winner.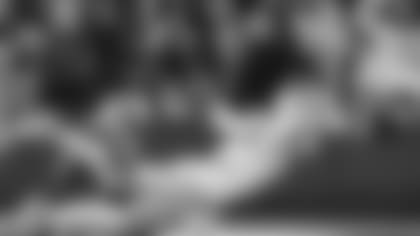 If Jimmy Garoppolo indeed played his last game as a Niner in Los Angeles on Sunday, the lasting image will not be great. His desperation backhand pass went off Jermichael Hasty's hands and was intercepted in the closing minutes, allowing the Rams to come away with the 20-17 win.
Garoppolo will be an easy target but in truth the game was lost well before that, and the quarterback had nothing to do with it. Garoppolo played reasonably well at times, hitting a pair of touchdown passes to give his team a 17-7 lead headed to the fourth quarter. He also missed some throws, particularly a deep ball early to George Kittle that may have been a touchdown. Still, his team was in control.
And then his coach Kyle Shanahan got tight – where have we seen that before?
San Francisco led 17-14 early in the fourth quarter and had the ball. Garoppolo hit passes of 21 and 12 yards to move out toward midfield. A run created a second-and-1 from the Rams 44, and Shanahan refused to let his quarterback throw the ball again.
After Elijah Mitchell was dropped for a 1-yard loss, Shanahan decided to try fullback Kyle Juszczyk and came up empty. Still, it was fourth-and-2 from the Rams 45 and L.A. coach Sean McVay foolishly tried to challenge a possible fumble by Juszczyk, allowing Shanahan time to come up with a play to move the chains.
His response was to try to draw the Rams offside, which failed. Moments later the Rams tied the score, forced a three-and-out, then kicked the go-ahead field goal with 1:46 to go. At that point the momentum had completely been lost, and Aaron Donald hounded Garoppolo throughout that final series.
Garoppolo's last play with San Francisco was ugly but in reality, he had no alternative. It was third-and-13 with 1:19 left, and Garoppolo couldn't afford to take a sack. He tried to make a play and it failed, but if Shanahan had tried to make a play earlier the outcome may have been different.
Instead, he now has to live with being the coach involved on blowing a 28-3 lead in the Super Bowl (to the Patriots) and a pair of 10-point fourth quarter leads in the Super Bowl (to Kansas City) and NFC title game. That's not a label he figures to escape easily.
Obviously there are just two remaining standing and I'll offer my take on the Bengals-Rams Super Bowl next week, along with a season-ending look at the power rankings.