Will the Patriots receive any compensation from the Raiders for their hiring of Josh McDaniels? - Joe Gorin
Teams do not receive compensation when coaches leave for promotions elsewhere unless it is a minority coach. So the Patriots will not receive any compensation for losing McDaniels to the Raiders.
Given that the Pats have question marks at several positions am I the only one hoping Jerod Mayo gets a head coaching job so we can get some extra picks? Wouldn't this also clear some of the defensive fog and give a clearer structure (at least from the outside) and thus more accountability? - Jason Rollinson
Teams that lose minority coaches to head coaching jobs receive third-round compensatory picks for two straight years. So, if Jerod Mayo leaves to become a head coach somewhere, the Patriots would get third-round comp picks in 2022 and 2023. I don't really think that's worth losing a quality coach and therefore creating a hole on the staff. Mayo has been a respected member of the coaching staff and his presence would be missed. Adding a mid-round pick isn't really a big deal, so I would guess that while you might not be the only one hoping this happens you would probably be in a small group wishing for that. The Patriots coaching staff is certainly an issue at this stage so being able to retain as many coaches as possible would be helpful.
While there are obvious examples of great players drafted at or near the top third of the draft just in the past couple years, I am wondering how important it really is to have a high draft choice in Round 1. We see the same teams seemingly at the top of the draft every year and yet they don't seem to get much of a return on that position. Meanwhile, the Patriots drafted near the bottom of the first round for two decades and managed to put on the field a consistently good product. - Jake Gittes
It's pretty clear that the higher you pick the better the chances you have of finding quality players. It's obviously not impossible to get talent anywhere in the draft and we've seen players like Russell Wilson and Dak Prescott selected in the middle of the draft as two examples. There are literally hundreds of players taken late who have made a major impact on their teams. But that doesn't mean picking in the top 10 doesn't make life easier. As an example, the Bengals have chosen in the top five in each of the past two drafts and they got Joe Burrow and Ja'Marr Chase. Those players represent a huge part of their turnaround. Teams like the Jaguars and Jets have struggled to rebound even after picking early several times in recent seasons, so there are no guarantees. As for the Patriots, having Tom Brady certainly helps maintain a team's competitiveness regardless of draft position, and we were fortunate enough to watch that firsthand for 20 years.
I'm a big fan of the show and I called in a couple times when you were Patriots Football Weekly. I would like to know what you feel is a bigger priority for our offense. Do we need a star offensive linemen to give Mac Jones more time in the pocket and help with the running game, or should we try to pick up a star wide receiver? Both would be great but, it feels unlikely. - Michael Brown
It all depends on how free agency will unfold. At this point the Patriots may need to find another starting tackle should Trent Brown leave via free agency. Even if he stays his tenuous health, coupled with Isaiah Wynn's inconsistency, makes tackle a priority. The offense also needs another option in the passing game and I feel there have been many impact receivers chosen in the second and third rounds over the past several seasons. I would look to fill the hole at tackle (especially if Brown leaves) early in the draft and wait on the receiver but both are needs. And this doesn't even take the defense into consideration.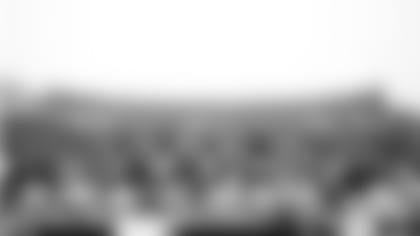 I can think of 2 ways to keep up with Kansas City and Buffalo 1.) Get younger and faster at linebacker and add in another strong defensive tackle to shore up the defense. 2.) Get some additional help on the offensive line who are really strong and smart run blockers and add to that a really dependable slot back who can move the sticks on third down. With approach 2 you keep the ball out of Allen's/ Mahomes' hands much like Bill Parcells' Giants did to Jim Kelley and the Bills K Gun offense in SB XXV. You have to look at the other team's weaknesses and take advantage of them. Both Buffalo and KC are not great at stopping the run, so maybe take advantage of that via controlling the ball and winning the time possession battle. Not sexy, but maybe the best way to retool going forward to beat awesome offensive teams. They can't score if they don't have the ball. - Gary Guillemette
I hate the idea of No. 2. It's too hard to consistently win that way. Sure, in one game anything can happen and a team can control the ball and clock by playing keep away. But what happens if you fall behind and are forced to play a different way, like the Patriots were forced to over the last six weeks of the season? Buffalo wasn't great stopping the run this year yet still managed to race out to big leads in the last two meetings. Therefore the Patriots plan to shorten the game and keep Allen on the sideline failed and the Patriots lost. I'd rather improve the offense and find some different ways to move the ball and put points on the board. That way you have multiple ways to win and won't be out of the game should you fall behind early like the Patriots did down the stretch. Obviously, there are a lot of areas the Patriots will need to improve in if they are to return to Super Bowl contention but I'd like to see the offense become more well-rounded and productive.
The Patriots were fun to watch this year and exceeded our expectations. As a Pats fan, I am looking forward to continued improvement for 2022. There has been much written about the defensive needs of the Patriots. How do our "redshirt" draft picks from 2021 factor into the mix? We drafted a couple of players with injuries knowing they would not play in 2021 (LB Cameron McGrone and S Joshua Bledsoe). In addition, LB Ronnie Perkins was injured early on. Do you believe that these players are part of the rebuild for 2022? As a fan, I love our late-round picks. Tre Nixon scouting report said he is fast and quick. Do you believe Tre will develop in 2022? - Ed Dandereau
I honestly have no idea what to expect from those picks. McGrone was the only one expected to miss the season as he was coming off a torn ACL. He should get a chance to be part of the linebacker corps starting in the offseason. He is a little smaller and more athletic than some of the past Patriots linebackers so perhaps he can inject some speed and mobility to the mix. Perkins wasn't hurt during training camp but didn't get any reps with frontline players and didn't seem to be in the mix. He then suffered knee and shoulder injuries and missed time, but I think his move to IR was more a result of finding a roster spot for a player who would be active on game day. Perkins will need to show great improvement in his second season to enter the rotation. Bledsoe missed some time with a broken wrist but wasn't really needed. He could enter the mix at safety while also playing special teams, especially if Devin McCourty leaves via free agency. Nixon was really quiet during camp and never really got a chance to work with any of the starters. And when the Patriots needed depth late in the season they went with Kristian Wilkerson off the practice squad and not Nixon. Let's see what Year 2 brings for all of these players.
With Josh McDaniels probably on his way out, what is the likelihood of hiring Brian Hoyer as quarterback assistant to Mac Jones? It would be nice to have a familiar face for Jones who should have a promising future. - Harvey Garfield
Replacing McDaniels is certainly going to be one of the priorities for Bill Belichick in the coming days/weeks. I'm not sure Brian Hoyer is interested in becoming a coach and even if he is I don't think he would be qualified to be the offensive coordinator immediately. The one thing he would have in his favor, presumably, is his strong relationship with Mac Jones. The two worked together constantly last year and have spoken in positive terms about those interactions. Personally, I feel Bill O'Brien would be the odds-on favorite to return assuming he is interested. There have been many reports about O'Brien coming back, and that would seem to make sense given his familiarity with the organization.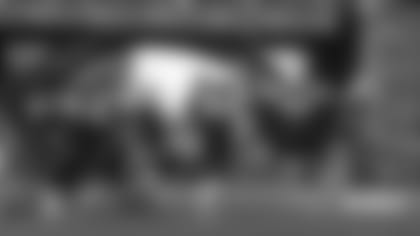 I thought the Sony Michel trade was supposed to be a fourth-rounder. What happened? - Dave Chambers
The Patriots received a 2022 sixth-round pick and a fourth-rounder in 2023. There were originally some conditions that allowed picks in the fifth and sixth round to become a fourth if the Rams received a fourth-round compensatory pick, but rules stipulate that no conditions can be put on comp picks and the sides agreed to revise the deal. This way the Patriots receive a fourth-round pick regardless. They just have to wait until 2023.
Any linebackers on the roster ready to step up next year? - Derek Williams
This is a position that will be very important for the defense next season. There's a chance that the Patriots will lose pending free agents Dont'a Hightower, Jamie Collins and Ja'Whaun Bentley. Kyle Van Noy has one year remaining on his deal so he could be a candidate to go as well. Therefore, some of the young linebackers currently on the roster will need to fill bigger roles next season. I'd stary with Josh Uche, who hasn't been able to consistently carve out a role yet in his two seasons. He has flashed some ability and could be an option as an edge rusher. Cameron McGrone is coming off a torn ACL but he might be able to step into one of the inside roles if he is healthy and shows development. Ronnie Perkins had a quiet rookie year but as a third-round pick he has the athleticism to step into a spot on the edge. Chase Winovich was on the outside looking in down the stretch and was inactive in the playoffs. Anfernee Jennings missed the entire season so there's no way of knowing how/if he might fit in. Raekwon McMillan tore his ACL during training camp but the team thought enough of him to offer him a contract so he could be a factor as well. There are a lot of unknowns in this group but it will be important for at least a couple of these players to step up and become consistent contributors.
Do you think if Mac Jones has offseason workouts would it benefit his receivers such as Kristian Wilkerson and Tre Nixon? What I've seen of Wilkerson he shows promise but he has some drops and Nixon has very little work with Mac so he could benefit a lot. - Blair Boone
It can't hurt to have receivers working with the quarterback regardless of the venue. Tom Brady used to get tons of work in with his receivers during the offseason when they would meet together in Montana and other places. All of the Patriots receivers would be greatly aided by working with Jones and I would be surprised if that doesn't happen.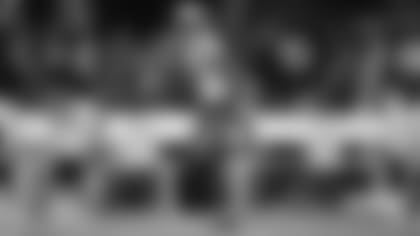 Can they somehow hold onto J.C. Jackson? Is N'Keal Harry part of this squad moving forward? He's a big body that can't seem to shake coverage? - Keith Mills
Retaining Jackson will not be an easy chore. He will be looking for a contract that will put him among the highest-paid players at cornerback and given his status as a second-team All-Pro he probably will get it. I'm not sure the Patriots will want to give him a long-term deal at the top of the market so perhaps a franchise tag designation would make sense. In my opinion that's also unlikely, so unless Jackson is willing to take less (there's probably no reason for him to want to do that) I think there's a great chance that he will be leaving. As for Harry, he just hasn't been able to consistently make any plays and stay healthy during his three years with the team. I don't see him as a part of the 2022 Patriots, but in all honesty, I thought he would be gone before the 2021 season so that shows what I know.
It's obvious the Patriots are in need of a legitimate WR1. With Sean Payton stepping away as coach of the Saints what would the likelihood be of the Patriots making a play for Michael Thomas to be that WR1? Thomas may not want to be part of a new coaching regime and an uncertain QB situation in New Orleans so why not come to New England? Maybe a package of N'Keal Harry and some future draft picks could make this a reality? - Claude Edouard
Assuming Thomas would become available (a huge assumption) I'm not sure Harry would provide any value in such a trade. If you want to give the Saints a first-round pick, then perhaps New Orleans would be interested in moving on from Thomas, who has given the team very little over the last two injury-plagued seasons. I also wonder what Thomas' health looks like after his extensive ankle problems that have kept him off the field. If Thomas could be had for cheap, then there would be a lot of teams interested in his services. At this point that would seem unlikely.
I've been pushing this as a change for the overtime rules since they changed a few years ago to the current rules. Here's my proposal: Revert back to the sudden death rules, however, the coin flip for overtime is done at the beginning of the game, along with the initial coin flip. This way, both coaches know who's getting the ball first in overtime as the game is being played, thus adding some intrigue and strategy to the coaching choices late in a tight game. If your team is playing well, maybe you go for two, knowing that you lost the flip for overtime. Or, maybe the other team had their QB go down late, so you take your chances in overtime. Additionally, do away with ties all together. Play until someone scores regardless. - Scott Diegmiller
I'm not really sure why this is a good alternative. The problem many have with overtime is both teams aren't guaranteed to possess the ball. This does nothing to change that. Knowing who gets the ball is somewhat irrelevant. If you know you are kicking off in overtime, how much would that impact your decision at the end of a game? Assuming you're within a score, you need to get points no matter what in order to tie/win. Maybe you would be more apt to go for 2 instead of risking getting a stop in OT? Maybe, but that happens plenty of times now. I think the only equitable solution would be to play an entire timed quarter and eliminate sudden death. This would be for the playoffs only. The regular season can continue under the current rules.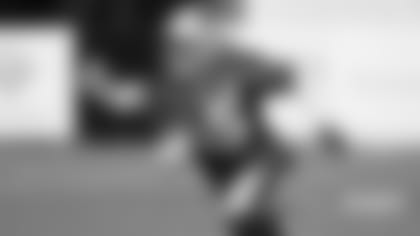 Greetings from Germany. What's your opinion on relying on Ronnie Perkins, Cameron McGrone and Josh Bledsoe while drafting an ILB to infuse the defense with the much-needed youth and speed? Focus the rest of the draft around Mac, give him the weapons and protection he needs to take the next step. I think talent-wise he's not that much off of the emerging young QBs out there. - Lukas Franke
Thoughts on our players from last year's draft? Specifically, the ones that didn't play this year? I read positive reviews about their potential, but do you think they can be counted on to be possible replacements to the players we are going to lose this offseason? - Wayne Simmons
I think the defense will need to be added to significantly and not just with fifth- and sixth-round players who have yet to play. Relying on inexperienced players is tough. I understand that some of these players will get opportunities play but the Patriots will need more than that to improve a defense that finished the season in shambles. Talent is needed on both sides of the ball but especially on defense assuming many of the veterans who are free agents wind up going elsewhere. The offense needs help too but if Mac Jones is as talented as you say he should be able to get by with less.
I know it's a dream, but do you think there is any way we could or would trade for Hunter Renfrow? To me he would be the ultimate Patriot. He could take the role of Julian Edelman/Wes Welker. Seems that's the type of player we need badly. - Kevin Mulholland
I know you said it was a dream but why would the Raiders want to deal a young player making next to nothing on the final year of his rookie contract? Renfrow has been a productive player for Vegas and I doubt Dave Ziegler and Josh McDaniels would want to send him to the Patriots. Makes no sense for the Raiders. And I could see McDaniels really featuring a guy like Renfrow as a major part of the passing game.
I hope you guys will be able to clear up the biggest Patriots mystery of the past two years. What the heck is going on with Chase Winovich? His first year he was a hustling, over-achieving burst of fresh air. Now all I hear is that he has attitude problems and can't set the edge. Do you guys have any inside info on what's really going on here? - James Loveland
Winovich has yet to prove that he can play on a consistent basis. He has occasionally been productive as a part-time pass rusher but otherwise has shown very little. After three seasons those blips of ability have yet to be built upon and therefore Winovich's role has diminished. I'd be surprised if he remained on the roster for the 2022 season. Winovich has some ability but doesn't seem to fit into the Patriots defensive system. Bill Belichick wants his front seven players to play with discipline and hold their gaps in both the run and pass game. Winovich doesn't seem to be a great fit for that style.
I have been a Patriots fan since 1976 so I say this having been witness to many really bad teams and really good teams. That being said, it seems to me that the best years Tom Brady had with the Pats were synonymous with a receiver who played the role of "slot machine" (Welker, Edelman). Perhaps a return to that type of player would facilitate the renewal of the Patriots offense and help in the confidence and growth of Mac Jones. I say that recognizing that those guys don't grow on trees, however BB drafted a seventh-round guy who was a QB to be one of those guys so maybe creating one is a realistic scenario. - Hugh Sager
First I'd say Jakobi Meyers had a solid season as the Patriots slot receiver. He does not possess the type of run after catch ability that Welker and Edelman had, but he was very productive in that role with 83 catches on the season. Finding such players is not easy and the Patriots have tried many times. Jeremy Ebert, Jeremy Gallon, Braxton Berrios and T.J. Moe are just a handful of receivers with that type of skill set the Patriots have tried over the past decade and none has succeeded in New England. Only Berrios has had any success at all and that was quite limited with the Jets. I also don't know if what Brady preferred in terms of slot weapons would work similarly well for Jones. It can't hurt to try and the Patriots certainly need more options in the receiver group so I say let's go for it.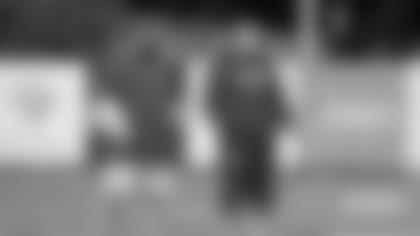 I was wondering about your opinion on whether Bill Belichick will or should go back to naming a full-time defensive coordinator. Any chance of Matt Patricia being re-assigned to that? - David Dostie
I think there's a chance there could be some clarity given to that position and I do think there's some value in that. Obviously I'm not in the defensive meetings so I don't understand how the dynamic between the coaches and players worked last season. From the outside it would seem to be somewhat confusing for players to not know who is ultimately in charge, and there seemed to be times where confusion was on display. Maybe Belichick has named a coordinator and we just don't know who it is. But from the outside that doesn't seem to be the case. I think there's value in having one voice in charge and having the players know and understand who that is. Patricia could return to an on-field coaching role and be placed as a coordinator, and we'll see how any possible changes to the staff unfold in the coming weeks.
So, the Pats have their quarterback, and a quality stable of running backs and tight ends. We lack difference makers at wide receiver. Considering the Pats woeful record of drafting receivers and developing them, and with reflection on the 2007 acquisitions of Randy Moss and Wes Welker, what are your thoughts on my thoughts:
1) Chris Godwin: Tampa Bay has to start unloading talent, and he is one of those that might be available. Coming off an injury, maybe even affordable. He has proved to be a good teammate and very successful with Brady, so it is a very reasonable bet that he would be successful with the Pats. He has tons of versatility and he is tough.
2) Devonta Smith: Look at the success Ja'Marr Chase had with Joe Burrow this year, his college QB. Smith was Mac Jones' guy in college. Heisman Trophy winner and champion. Great hands and route runner, and instant rapport with Jones. Considering the risks of the draft, why not make an offer the Eagles can't refuse? Our No. 1 plus some more.
These two guys will cost more than Moss and Welker in 2007, but the impact could be similar, and worth the price, as both are proven high achievers and champions with Patriot QBs. - John Fogarty
I'll start with Godwin. Terrific player with some versatility to make plays from the slot as well as the outside. Also I like Godwin's toughness to work over the middle and to get downfield to make big plays. The knee injury is a concern, but I'm not sure how much that will keep his pricetag down. If you want him my guess is you'll have to pay significantly for him. And I'm not sure why his connection with Brady is an indication that he'll succeed with young Mac Jones. But bottom line answer is a yes from me. I'd love to add Godwin to the mix even if he's slowed early on while coming back from the torn ACL. As for Smith, why exactly would the Eagles want to move a guy entering his second season coming off a very solid rookie year? I'm not sure this one is even worth discussing. The Eagles aren't moving Smith in Year 2.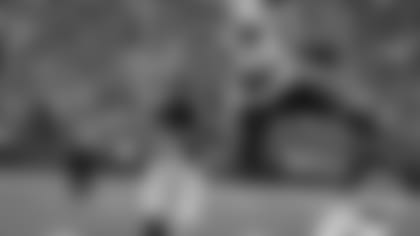 I would have liked to see Devin Asiasi take the field this past season - thinking that the Pats needed weapons and weren't getting much from Jonnu Smith. Could even have activated him as a receiver. Do you have any sense what the Pats were seeing from him in practice? Will he ever see the field? Where do you see him (and Dalton Keene) fitting in going forward? I doubt they have much trade value and they do carry affordable salaries. But, right now just taking up roster spots and providing injury insurance. I would hate to see them cut and then excel somewhere else (like Jacob Hollister). - Jonathan Einbinder
That's a question only the coaches could truly answer but we have a phrase we like to use in situations like this: don't listen to what is said, watch what Belichick does. Belichick told us throughout the season that Asiasi wasn't worthy of taking up a spot on the active game day roster all season (he was in uniform just once). That was despite the struggles that Jonnu Smith endured. I felt Asiasi showed some promise as a receiver at times during camp, showing quickness and good hands. He also missed some practice time dealing with Covid so maybe that put him behind early and it became a lost season. As for Keene, he's battled injuries during his time as a Patriot as hasn't been able to show what he can do. But again, watching Belichick's actions he told us he needed more a tight end when he signed Smith and Hunter Henry to huge free-agent deals despite having two young draft picks on the roster. My guess at this point is that neither will turn out to be huge parts of the Patriots future.
All in all, I think this season was a great one for the Patriots. Obviously, I think some of the defense needs work but ever since Julian Edelman retired we are in need of a true No. 1 wide receiver. Chris Godwin, Allen Robinson and D.J. Chark and many others are free agents this year. Should the Patriots in your opinion go after one of them? - Josh White
I would rather see the Patriots target a wide receiver in the second or third round of the draft, where many immediate contributors have been found over the past several seasons. I like all three free-agent options to mentioned, and Chark might be the type of guy who could thrive outside of Jacksonville. But I also think those guys would cost significant money and after investing in wide receivers during free agency last season I'm not sure Belichick will go down that road again. Find a versatile playmaker in the draft and have him develop with Jones over the next few seasons.
I recently saw a mock draft that had the Patriots taking the defensive tackle from Georgia - Jordon Davis with the 21st pick. Looking down further in this draft I saw that Chris Olave (WR from Ohio St.) and Nakobe Dean (LB from Georgia) were still available at the 21st pick. Which of these do you think would be the best pick for the Patriots if all three were available at 21 (assuming Devin Lloyd, Ahmad Gardner and Treylon Burks are gone)? I love the wide receiver from Arkansas (Burks) but do not think he will be there at 21. What position do you believe is needed the most with the first and/or second-round pick? - Gary Hartwell
I'm a big mock draft guy, and I have a spreadsheet tracking every major outlet's mocks for the Pats for 2022. With 28 mocks so far, I was wondering if you have thoughts on the following: 1.) The most popular pick is Nakobe Dean (5), a smaller sized, fast and smart LB - is BB willing to use his top pick on linebacker that might solve the defense's problems but isn't his typical big-bodied LB? 2.) Despite the top two most popular players being linebacker and cornerback (Ahmad Gardner), wide receiver is the most common position overall (10). Can you see BB investing his first into a WR after talking so much about the defense not being able to keep up? 3.) Lastly, there has been exactly one mock with tackle from Zack Patraw at SI. Should more mocks prioritize tackle as a sneaky first pick? - Joe Carberry
Rather than getting into specific players I'll stick with positions. I feel cornerback, tackle and linebacker are the top options for the first round. Of course this depends greatly on how the board unfolds – if there's a run on tackles you don't just want to take one if he's not worthy of the 21st pick. But if quality options are available I'd go wither corner or tackle with the first pick. I feel a wide receiver can be had in the second or third round because that's always a very deep position. I love the idea of a player like Dean, who's ridiculous athleticism makes up for his lack of size. Not sure Belichick would agree but I really like those kinds of players.