Before the season began most Patriots fans would have been happy to be in the playoff race at this stage of the year. Now New England is in first place in the AFC East, and it may be time to reevaluate the situation.
At least, that's what the Patriots are probably asking themselves this morning as they wake up in first place in the AFC East and with the third seed in a conference that doesn't appear to have a single great team. Bill Belichick and the players themselves likely haven't experienced any changes to their mindset, but it's hard not to start thinking in bigger and better terms given what's gone on in the league over the past month-plus.
It's been a pretty wild ride all across the NFL, with several of the so-called powers inexplicably dropping games to the league's cellar dwellers. Just in the past month there have been a handful of curious losses by teams that had been rolling.
Buffalo lost to Jacksonville. Baltimore lost to Miami. Dallas lost to Denver. Tampa Bay lost to Washington. The Rams lost to San Francisco. Arizona lost to Carolina. And on Sunday Tennessee lost at home to Houston. Prior to that defeat, the Titans last loss came in a Week 4 overtime debacle to the Jets, giving the top seed in the conference a pair of humiliating defeats on its resume. The Patriots haven't been immune to the confounding losses either having dropped a 17-16 decision to Miami to open the season. That game stood as the Dolphins lone win of the campaign's first two months.
But that also took place 10 weeks ago, and these Patriots are playing much different football at the moment. Which is why contending for a playoff spot may no longer be good enough for the 2021 Patriots. After taking care of business with a Thursday win in Atlanta, New England watched what took place in Buffalo and Nashville and suddenly finds itself as a legitimate contender.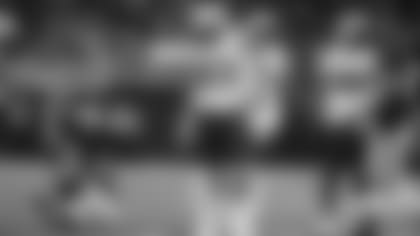 The Colts win allowed the Patriots (7-4) to slide into first place in the AFC East, a half-game ahead of the suddenly struggling Bills (6-4). The Titans loss dropped them to 8-3, just a game ahead of New England. The Patriots next four games: Tennessee, at Buffalo, at Indy and Buffalo. 
A Patriots victory Sunday would move them ahead of Tennessee due to the head-to-head tiebreaker. The implications of the two Bills games are obvious: win and control your destiny. Of course, Buffalo can say the same thing, so nothing has been close to won at this point.
But it's hard to imagine the Patriots being in this situation after a 2-4 start. Close losses to Tampa Bay and Dallas seemed to galvanize the team, however, and now it is smack dab in the thick of the race in the AFC. 
With still a lot of football left to be played, here is how the AFC shapes up:
Tennessee (8-3)
Baltimore (7-3)
Patriots (7-4)
Kansas City (7-4)
Cincinnati (6-4)
L.A. Chargers (6-4)
Buffalo (6-4)
With seven full weeks of football yet to be played, there's a long way to go. While Buffalo is currently reeling having dropped three of its last five games, the Bills are talented enough to right the ship. Assuming they do, the Patriots may need to win both meetings to capture the division because the Bills will likely hold the tiebreaker edge (assuming they defeat the Jets at home in Week 18). A split with New England would give the Bills a 5-1 division record, and the Patriots best possibility in that scenario would be 4-2. The Bills also have a tough road game at Tampa on the horizon, so nothing is close to being decided at this point.
But after a one-year hiatus from playoff contention, it's awfully fun to be back in the mix, and perhaps even Super Bowl contention.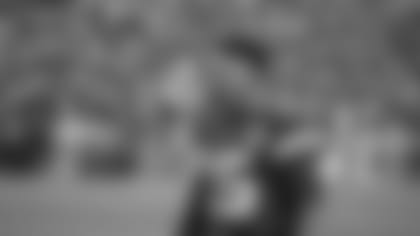 Things still don't seem to be back to full strength in Kansas City but the Chiefs are starting to look like the formidable team they have been in recent years. Patrick Mahomes & Co. have now won four straight after Sunday's dominant 19-9 win over the Dallas Cowboys, a game that the Chiefs couldn't quite put away despite controlling things from the outset.
The offense remains enigmatic, at times looking like its old self (like during an impressive game-opening touchdown drive) but too often sputtering with penalties and turnovers. On Sunday those mistakes allowed Dallas to hang around, but Steve Spagnuolo's defense was dominant against arguably the best offense in football.
Defensive tackle Chris Jones looked like Aaron Donald, completely wrecking the game despite going against a solid Cowboys front. He finished with 3.5 sacks, a forced fumble and a fumble recovery while the Chiefs held Dak Prescott out of the end zone. Dallas was without Amari Cooper and lost CeeDee Lamb for the second half, but the Chiefs defense has been playing at a high level for a while now.
Over the past six games the Chiefs have allowed a total of 87 points, which is an average of just 14.5 per game. The Chiefs are 5-1 over that span. If Spagnuolo can continue that improvement, and Mahomes can continue to iron out the mistakes on offense, Kansas City may reemerge as the favorite in the AFC.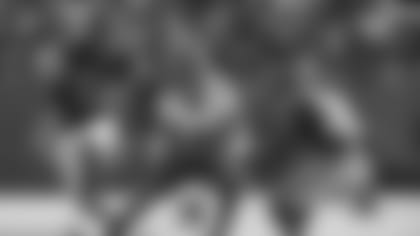 Another week and another couple of impressive victories for teams working without their starting quarterbacks. Both Arizona and Baltimore went on the road and came away with wins despite missing MVP candidates Kyler Murray and Lamar Jackson, respectively.
The Ravens realized Jackson wouldn't be able to go Sunday morning and turned to Tyler Huntley. While Huntley struggled for much of the day, he had the Ravens in position to post a 9-7 victory before the Bears Andy Dalton, who was pressed into duty when rookie Justin Fields was knocked out by a rib injury, hit Darnell Mooney for a long touchdown to give Chicago the lead with 1:41 left.
But Huntley marched the Ravens 72 yards in five plays, the big strike coming on a 29-yard toss to Sammy Watkins down to the 3. Devonta Freeman ran it in from there with 22 seconds left to give Baltimore a 16-13 win.
In Seattle, Colt McCoy made his third straight start while Murray continues to recover from his ankle injury. McCoy completed 35 of 44 passes for 328 yards and a pair of touchdowns in a 23-13 win. The Cardinals ability to win without Murray (2-1 in his absence) has allowed coach Kliff Kingsbury to be patient with his quarterback while Arizona (9-2) sits atop the NFC.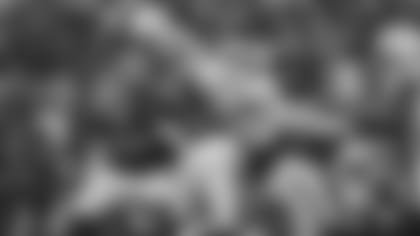 Indy's Jonathan Taylor has been on a tear, topping 100 scrimmage yards in eight straight games. He destroyed the Bills on Sunday, accounting for five touchdowns in Indy's 41-15 romp. The Colts opened with a difficult schedule and sat at 3-5 with losses to Seattle, the Rams, at Baltimore and two against the Titans. But after an 0-3 start the Colts have won six of eight with both losses coming in overtime in games that they led in the closing seconds. Indy could be dangerous coming down the stretch. … Cam Newton played well in his return to the starting lineup, but there were still signs of things that plagued him when he was with the Patriots. He held the ball at times and took a damaging sack that ended the game on fourth down. He also misfired on a couple of earlier occasions when he underthrew open receivers. But Newton did complete 21 of 27 passes for 189 yards with a beautiful touchdown toss to Christian McCaffrey, and considering how little time he had to prepare it was an impressive performance. … After controlling the ball for over 39 minutes in a Monday night win over the Rams, San Francisco played keep away from the Jags on Sunday and held it for more than 38 minutes. The Niners opened the game with a mammoth 20-play, 87-yard drive that consumed 13:05 of the first quarter. … Nick Sirianni and the Eagles are showing signs of life, winning for the third time in four weeks to up their record to 5-6. Jalen Hurts has been running wild for Philly, rushing for three touchdowns in a win over the Saints.
It's getting harder and harder to maintain any semblance of normalcy in this wild NFL season.
Arizona (9-2) – The Cardinals showed the Carolina loss was a blip on the radar.
Green Bay (8-3) – The Packers defense suffered a rare collapse in Minnesota but Green Bay will be fine.
Baltimore (7-3) – The Ravens are definitely flawed but John Harbaugh's team has plenty of toughness.
Tampa Bay (7-3) – The Bucs still don't seem right but they're back on the winning track.
L.A. Rams (7-3) – The bye week came at a good time as the Rams need to regain their swagger.