What do you think is the one thing against the Titans that the Patriots will focus on shutting down? AJ Brown or the run game? - @ThePatriotsGuy
The first question is of course whether or not Brown will play after suffering a chest injury against the Texans. If he does, and early prognostications as of this writing are positive, there's no question that he'll need plenty of attention, but I don't think the Patriots defense needs to overextend themselves to take Brown away, the engine of the offense is still very much the rushing attack. Since Derrick Henry went down the Titans have played three games and just broke 100 yards (103) for the first time. Adrian Peterson (27 carries, 3.04 y/a), D'Onta Foreman (23 carries, 3.65 y/a) and Jeremy McNichols (11 carries, 2.82 y/a) have been the committee to replace Henry, but there's no easy way to replace a back who was averaging close to 30 carries per game and had a 4.3 yards-per-attempt average with 10 touchdowns.
With the Patriots defense playing more and more zone defense, it should help them continue their hot streak against rushing-led offenses while keeping an eye on Ryan Tannehill who is always a threat to run, as well as managing the damage that Brown can do while going deep. ­-Mike Dussault
With Henry out, what's the "best thing" Belichick can take away from the Titans' offense that will lead to defensive victory? And how will he do it? - @JakeDonnelly31
Continuing along with the previous question, it's clear that the current state of the Titans offense is incredibly reliant on Brown, as he's had 24 targets in the last three games without Henry, while Dontrell Hilliard, Nick Westbrook-Ikhine and Anthony Firkser are all tied for second with 10 targets each. None of those names after Brown inspire much fear, and Julio Jones has played just six games this season and has broken 100 yards just once and still doesn't have a touchdown.
In the same time frame, Ryan Tannehill has three touchdowns and five interceptions, though still completing 68.9 percent. He's also taken seven sacks. While there was bound to be a recalibration after the Henry injury, things looked totally disjointed against the Texans even though they got pretty good production from their ground game through the first half with 83 yards. They'd have just 20 in the second half, with Tannehill throwing three interceptions, including one inside the red zone.
This seems like a gameplan you don't need to overthink too much. Win the line of scrimmage on early downs seems like the easy place to start. If they get the Titans into long yardage on second and third down they should be in good shape. -Mike Dussault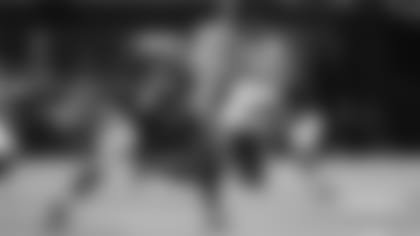 How do our receivers stack up against the Titans secondary? What are the key matchups? - @Shreeshas2
The Titans are led at cornerback by Jackrabbit (fka Janoris) Jenkins, but he missed the game against the Texans after sustaining a chest injury last week in practice, and second-year cornerback Kristian Fulton as their primary outside cornerbacks. Chris Jackson has some inside/outside versatility, while rookie safety Elijah Molden mostly plays slot cornerback.
At safety, Kevin Byard is the leader of the secondary, and ranks out as PFF's number one safety, with excellent grades in coverage (90.7) and run defense (80.1). Amani Hooker is hitting his stride after missing multiple weeks in the middle of the season, and he comes in as the second-ranked safety by PFF behind Byard.
Jenkins' status will be something to monitor this week, but with the Patriots' balanced approach at receiver there isn't an easy place to start for the Titans. Jakobi Meyers against the rookie Molden could be a spot to exploit on third down, assuming Fulton is the primary guy on the outside who will be kept occupied by Nelson Agholor.
The real concern is how well the Patriots tight ends match up against the Titans safeties who are excellent in coverage. Hunter Henry's production has been key for the Patriots during their win streak, he will have his hands full with the combination of Byard and Hooker. -Mike Dussault
I saw the Titans described as 'banged up' against the Texans. For someone who doesn't really watch them much what are their key injuries? I know Henry and Julio Jones will be out. Anyone else? - @McResistor
Henry and Julio are good places to start, while Jackrabbit Jenkins is a player to watch this week whose availability could be in question and could challenge the Titans cornerback depth. But they've been dealing with guys in their secondary being in and out for most of the season. Pass rusher Bud Dupree landed on IR last week, while highly-rated rookie cornerback Caleb Farley also remains on IR.
While there's some good players out, none quite compare to Henry, who has come to be the key piece of their offense. It's a seismic shift without the big back in the game. -Mike Dussault
Which is Pats weakness right now? Everyone is talking about what they are doing great, what is the other side of that coin? - @ACobosA
I think a big part of this is that the Patriots have gotten good at hiding their weaknesses while they've also played a slate of teams that weren't necessarily set up to stress them where their depth could be an issue, at cornerback. Since allowing 445 passing yards to the Cowboys, the Pats gave up 237 to the Jets, 206 to the Chargers, and under 200 yards to the Panthers, Browns and Falcons. Of those wins, the Chargers is most impressive given their lethal combination of Justin Herbert, Keenan Allen and Mike Williams.
The Patriots shut them down with great complementary football that started up front and continued with post-snap disguise that confounded Herbert.
This week, the Titans should follow a similar script to the teams they've played, especially without Henry or Julio Jones. But with two games against the pass-happy Bills looming, I'll be interested to see how well they matchup against a team with multiple threats that can spread them out and try to exploit their cornerback depth.
Otherwise, I think the only glaring weakness for this Patriots team is just their stretches of sloppy play on offense, something that has been better in recent weeks. But the untimely penalties and turnovers have been the biggest negative force on the team at times this year and those are things that should be cleaned up and they have been. It must continue into December and January, those are the quickest ways to get yourself beaten. -Mike Dussault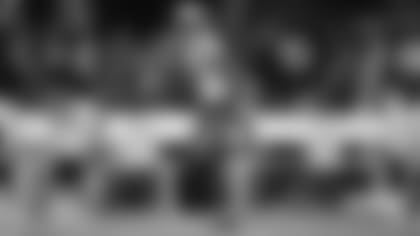 Do you agree with this math: in the next four games Pats go 4-0 - they are SB contender, 3-1 - playoff team, 2-2 or worse - they are not? – Mike Luke
This is probably oversimplifying it, but it's certainly how the national media will look at the Patriots as they're of course giddy at the thought of hyping up the Patriots "being back". Obviously if they win their next four, knocking off three of the best teams in the AFC, there should be Super Bowl contender talk, especially with their conference record which could be extremely helpful if it comes down to tiebreakers for the top seed in the AFC.
But even if they go 2-2 I still think this team has shown enough that everyone knows they'll be a major pain in the ass to play in the playoffs. The question is how easy can they make it on themselves. But the good news is that the Patriots will finish exactly where they should, their fate is still very much in their own hands. -Mike Dussault
What skill position do you see the Pats drafting in the first round next year? I'd say our depth at WR & DB are the shallowest, then maybe OL & LB. WR is the #1 position of need for me, but I doubt Bill would try drafting a WR in round 1 ever again… --@Chadfmartin
Hey, we're in the thick of the playoff hunt and the Pats are dripping with intrigue but who doesn't like to take a quick look ahead to team building in April? Based on the receiver classes of recent years I think there should be the kind of player I see them needing available on Day Two. A quick, shifty slot receiver to complement the pieces they'll have returning, think Elijah Moore or Rondale Moore, would be my kind of fit.
I'm not sweating the offensive line all that much, at least in the first round, though I think if the right tackle was available it would make sense. Instead, I'm focused mostly at cornerback and linebacker. The huge decision on J.C. Jackson will define the early stages of the offseason. Dont'a Hightower and Ja'Whaun Bentley are both free agents, and while bringing both back makes plenty of sense, I think they still could use a young versatile, inside/outside linebacker to groom. Think Zaven Collins from last year.
Overall, I think this offseason will be largely about recalibrating the defense and with limited cap space this offseason, I think the draft will be the place to reinforce that side of the ball. -Mike Dussault