The NFL kickoff is just days away with Dallas set to visit Tom Brady and the defending Super Bowl champion Buccaneers Thursday night. With fans returning to stadiums in full force, the excitement level for the 2021 campaign is quite high.
With that in mind let's take a look at some notable developments and predictions for the new season.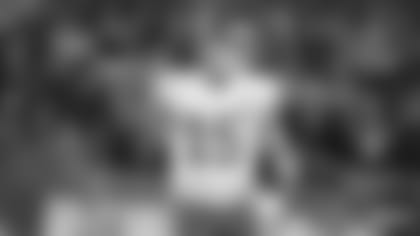 Patrick Mahomes, QB, Kansas City – It's a boring pick to be sure but it's hard to go against the best quarterback in football entering a season with something to prove. The Chiefs collapse in the Super Bowl is fresh on Mahomes' mind, and he's also fully healthy after surgery to repair a toe injury. Look for Mahomes to have a huge season.
Also in the hunt: Josh Allen, QB, Buffalo; Matthew Stafford, QB, L.A. Rams; Nick Chubb, RB, Cleveland
Darkhorse: Kyler Murray, QB, Arizona; Justin Herbert, QB, L.A. Chargers
Offensive Player of the Year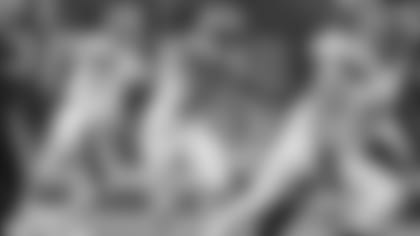 Nick Chubb, RB, Cleveland – The Browns will lean heavily on Chubb to provide offense and Baker Mayfield will use him as a receiver out of the backfield as well. Chubb is poised for a breakout season.
Also in the hunt: Derrick Henry, RB, Tennessee; Tyreek Hill, WR, Kansas City; Davante Adams, WR, Green Bay
Defensive Player of the Year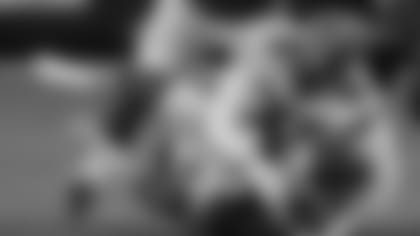 Myles Garrett, DE, Cleveland – You're probably sensing that I'm high on the Browns this season. Garrett has been a solid player and is ready to this point but he's ready to put it all together and dominate as a pass rusher in 2021.
Also in the hunt: Chase Young, DE, Washington; Aaron Donald, DT, L.A. Rams; Xavien Howard, CB, Miami
Offensive Rookie of the Year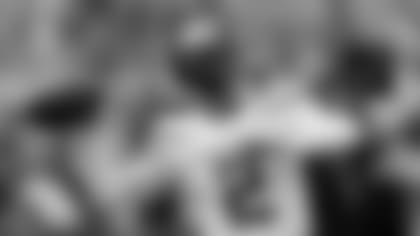 Zach Wilson, QB, NY Jets – The rookie will have a lot of his plate trying to resurrect the Jets but his mobility will allow him to make some plays and inject some life into the offense. If the Jets can squeak out a few wins he will get plenty of attention.
Also in the hunt: Trevor Lawrence, QB, Jacksonville; Najee Harris, RB, Pittsburgh, Kyle Pitts, TE, Atlanta
Defensive Rookie of the Year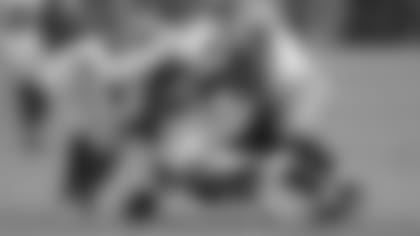 Micah Parsons, LB, Dallas – Parsons' athleticism is off the charts and he will get a chance to run the Cowboys defense from the middle right from the start. That's a good recipe for rookie accolades.
Also in the hunt: Patrick Surtain, CB, Denver; Kwity Paye, DE, Indianapolis; Jeremiah Owusu-Koramoah, LB, Cleveland
Comeback Player of the Year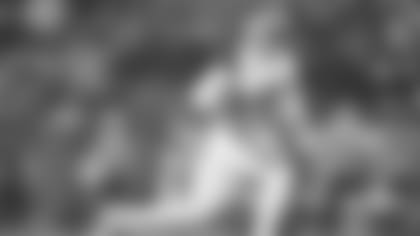 Dak Prescott, QB, Dallas – Lots of worthy candidates in this race but Prescott gets the edge as a quarterback and a player who is well-respected around the league. Prescott was off to a strong start before his injury a year ago, and he looks determined to earn the new contract he signed in the offseason.
Also in the hunt: Christian McCaffrey, RB, Carolina; Saquon Barkley, RB, N.Y. Giants; Derwin James, S, L.A. Chargers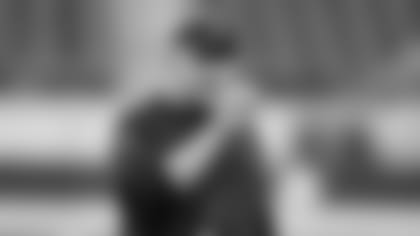 Sean Payton, New Orleans – The Saints went 8-1 without Drew Brees over the past two seasons and now Brees in gone for good. Jameis Winston takes over, and Payton will find a way to get to double-digit wins even without the future Hall of Famer. If that happens, look for Payton to earn some hardware.
Also in the hunt: Kevin Stefanski, Cleveland; Brandon Staley, L.A. Chargers; Frank Reich, Indianapolis
Wild cards: Baltimore, Indianapolis, New England
AFC Championship: Kansas City over Buffalo
Wild cards: San Francisco, New Orleans, Arizona
NFC Championship: L.A. Rams over San Francisco
Super Bowl: Kansas City over L.A. Rams
Surprise Team (AFC): L.A. Chargers
Surprise Team (NFC): Arizona
Disappointing Team (AFC): Baltimore
Disappointing Team (NFC): Seattle
Overrated Player: Yannick Ngakoue, DE, Las Vegas
Underrated Player: Antonio Gibson, RB, Washington
A few additional comments...
Watching the five rookie quarterbacks figures to be a lot of fun. All five should get significant playing time and we'll get a chance to rank them each week. Obviously we'll be watching as closely as anyone with Mac Jones getting the Week 1 start in New England.
I can't remember a stronger list of candidates for Comeback Player of the Year. In addition to the ones mentioned, Nick Bosa, Odell Beckham and Joe Burrow are just a few others coming off significant injuries and looking to get back on track.
The division/wild card predictions were pretty straightforward with just one new playoff team (the Patriots replacing Pittsburgh) in the AFC and three in the NFC (Dallas, San Francisco and Arizona in place of Washington, Chicago and Seattle). Going with mostly chalk almost never works, but it is what it is.
The Ravens remain a very good football team with solid coaching and personnel structure. They have talent at multiple levels and the depth to withstand some injuries. So why do I have Baltimore as my candidate for AFC disappointment? Pretty simple: I need to see Lamar Jackson show he can throw it from the pocket on a more consistent basis. The Ravens will win plenty of games and be in the playoff conversation but will ultimately fall short of their goals if Jackson doesn't improve as a passer.
I didn't include Denver on any of my lists but I feel the Broncos are one of those boom-or-bust kind of teams. The defense is solid with veteran Von Miller back and rookie Patrick Surtain joining Justin Simmons in the secondary. Teddy Bridgewater takes the reins and has a solid group of receivers (Jerry Jeudy, Cortland Sutton, Noah Fant among others) to throw to. If Bridgewater can find his 2019 form with the Saints the Broncos could surprise.
Betting against Russell Wilson and the Seahawks is risky but I'm not a believer in the defense. Too much pressure on Wilson coming off a rocky offseason to invest much in Seattle.
No major developments in terms of personnel losses since the end of the preseason so the opening Power 5 remains unchanged as we head toward NFL Kickoff 2021 Thursday night.
1.     Tampa Bay – The defending champs brought everyone back and thus hold onto the top spot.
2.     Kansas City – The Chiefs remain the cream of the AFC crop and very much a favorite to unseat the Bucs.
3.     Buffalo – Some have questioned the Bills legitimacy but on paper they are deeper and more talented in 2021.
4.     Cleveland – The Browns finally enjoyed some success in 2020; can they now build on that?
5.     L.A. Rams – I've always felt Matthew Stafford was wasted in Detroit. Now he gets his chance to prove it.