Two takeaways from a record-setting Sunday in Foxboro:
1) New England's "stars" come from everywhere.
On many great teams, it just so happens they're blessed with "generational" coaches and athletes.  You know, the players' whose abilities excel in the present and then stand the test of time as games and seasons pass us by?   
The Patriots certainly have a couple of these guys, no doubt.  But it's becoming more and more apparent in this corner that it hasn't always been the generational superstar responsible for turning this franchise into a dynastic force.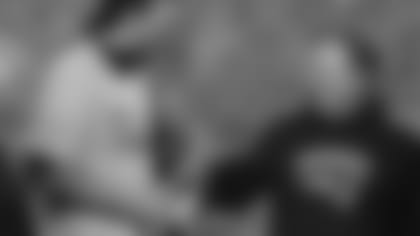 Instead, if you really think about it, it has been someone else's cast-off, or another team's misfit that has managed to carve a unique niche for himself with the Patriots.  Tom Brady is an all-too-obvious choice here, considering he was selected 199th in the 2000 NFL Draft.  Few saw in him then, what the world can see now.  
Deion Branch started here, moved off for a few seasons, then returned to further his contributions within Patriots' lore.  Antowain Smith?  Corey Dillon?  Troy Brown?  Bobby Hamilton?  Mike Vrabel?  Patrick Chung?  Rob Ninkovich?  There are many more, but these guys exemplify the backbone of what building the current New England brand has been all about.
Either undervalued as they started, or underappreciated when they arrived, all found a career landing-spot in New England.
Overachievers?  Maybe.  Opportunists?  More likely, perhaps.  And we'd be remiss if we didn't add Chris Hogan to this list.
Hogan came from Monmouth College, a lower-end Division I program, and broke into the NFL with Buffalo in 2012.  After catching 77 passes in his final two seasons with the Bills, Hogan's talents were identified as complimentary (at least) within what the Patriots hoped to achieve, and necessary (at best) to get there.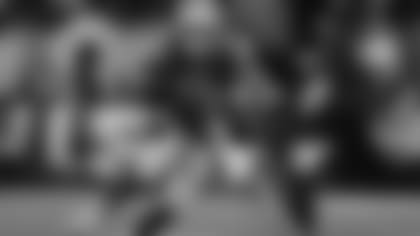 Mission's accomplished from this vantage point, if one year can be used as an accurate barometer.  Hogan has provided the Patriots' offense with a true deep threat, with an ability to stretch the field and apply stress to a secondary - to the tune of nearly 18 yards per catch this season.  His 9 receptions for 180 yards and two touchdowns in the 36-17 AFC Championship win over the Steelers set a franchise record for receiving yards in a playoff game.
And his second of the two TD catches, a 34-yarder in the second quarter coming from a good, ol' fashioned flea-flicker, gave him the first multi-touchdown performance of his own career.  
Overachiever?  Opportunist?  Both?
"I'm just happy to take advantage of this opportunity, you know, and to be a part of this team," Hogan said in the din of the celebratory locker room.  "This whole team has worked so hard starting in April in OTA's.  We've grinded throughout this entire year, this is what we worked for and this is what we wanted to get to.
"We'll enjoy this and get back to work," he added, "because we've got one more."
Sounds as if Hogan is cut from the same mold as many of those who have tread before him, ready to carve his own niche into Patriots' lore - if he hasn't already.
2) Considering all that has happened over the past two years, thank you Mr. Goodell.
No, really.  A big thank you to the Grand Poobah of the National Football League for putting all NFL fans through the past 24 months of nonsensical, anti-scientific, whimsical skull-duggery.  Thank you for giving New England fans a reason to band together like never before.  Thank you for transforming yourself into the real black-hatted Snidely Whiplash while the rest of America looks on at the Patriots as villains, with the position of commissioner uncovered as little more than one man serving as a mouthpiece for a half-dozen insanely self-righteous NFL owners.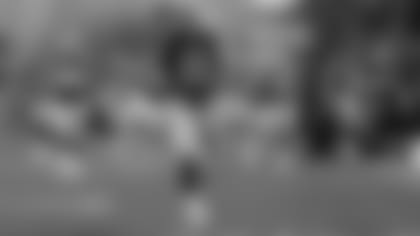 My friend and former professional colleague, Frank Mallicoat of San Francisco (by way of Boston and New Hampshire), put this entire era of annoyance in a marvelously-worded open letter to the NFL Commissioner - by way of a Facebook post:
Just a big thank you for motivating an athlete that likely needed no motivation at all. Your 4-game suspension of Tom Brady was such a farce, but it put a chip on #12's shoulders the size of an entire Wilson Football Factory.  Oh, by the way, his fellow Patriots were T'd off, too!  So after demolishing the Steelers it's off to Houston where I pity the Falcons.  Brady's boys are on a mission and it will only end when you personally hand over the SB 51 trophy to Bob Kraft - or better yet, Tom himself!  We all look forward to it, and I'm sure you do, too!
Every Pats Fan on the Planet
Feel free to share the above on your own Snapface or InstaChat feeds.
Now, to be really picky...
The Patriots just won the AFC title, again.  They are one of two teams left standing, with an NFL-record ninth Super Bowl appearance (LI, in Houston) around the corner on Feb. 5.  But even the most ardent New England supporter would have to agree - the Patriots will be up against it.
Why?  Well, forget the fact that most of the country will undoubtedly be rooting for the Atlanta Falcons, if only because they haven't been to the promised land previously.  Or because every game, every battle invariably separates into a "good guys vs. bad guys" breakdown.  Wonder which one the Patriots would be?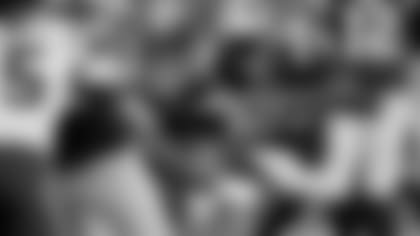 We could also point to the fact that the Dirty Birds have a prolific offense, a likeable, probable MVP quarterback (without a Super Bowl pelt on his belt) and a physically talented receiver ready to wreak havoc on the next unsuspecting opponent.
Two things, really, stand out in the aftermath of the win over Pittsburgh.  The offensive line continues to allow pressure to come from the middle, and while problem areas don't get solved overnight (or in a fortnight, either) there will need to be attention place here before facing the Falcons in the Big One.  
Additionally, save for a near-super human effort from LeGarrette Blount on one carry near the goal line, his teammates in front of him are having issues holding blocks for any length of time.
Defensively, as their offensive teammates took it to the Steelers up the middle, the Patriots defenders managed to take away Antonio Brown for the most part.  They also received a break when Le'Veon Bell could not continue with a leg injury.  But the concentration on Brown left them vulnerable up the gut, which is one reason why TE Jesse James, and receivers Eli Rogers and Cobi Hamilton found themselves open.  
The Patriots picked their poison well.  They also proved they could stop/slow down an "elite" QB.  Should be interesting to see how the Patriots decide to scheme things for Atlanta's Julio Jones, no?  
And if the defensive line cannot get some pressure on Matt Ryan - after sacking Ben Roethlisberger zero times and getting only one QB hit Sunday - likeable or not, Ryan could continue in the pathway of TB12 before him.  
With a Super Bowl pelt finally on his belt, too. 
John Rooke is an author and award-winning broadcaster, and just completed his 24th season as the Patriots' stadium voice.  Currently serving in several media capacities - which include hosting "Patriots Playbook" on Patriots.com Radio - Rooke has broadcast college football and basketball locally and nationally for 29 seasons and is a member of the Rhode Island Radio Hall of Fame.