The last time New England played Cincinnati, tackle Bruce Armstrong set the team-record for most games player with 207. When the teams meet up for the season opener, Drew Bledsoe will start for the first time without Armstrong protecting his back.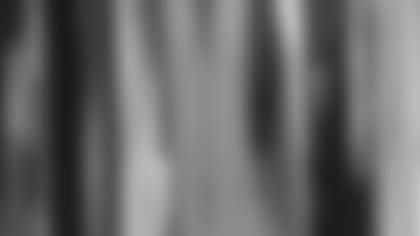 ]()
            A new era begins Sunday when rookie **Matt Light** mans the left tackle spot in his professional debut. Making things tougher for the rookie out of Purdue is that he played just one preseason game, the finale against Washington. It will take time for Bledsoe to trust Light the way he did Armstrong.  

"First of all he is filling some gigantic shoes," Bledsoe said. "You guys all know my great respect for Bruce Armstrong. He's a guy that protected my backside for eight years and I had great trust in him the whole time he was here.
"But Matt understands his responsibility and it's something that he takes seriously and he's also a guy that is accustomed to sitting over there and pass blocking and protecting the backside for quarterback. They threw it about 10,000 times at Purdue while he was there and he understands that responsibility and knows that it is a big one and has approached it with a great deal of professionalism. Obviously it would have been nice for him and for everybody involved to be there all the way through camp, but in the time that he has been back he has come and he's giving good effort and seems to know what is going on."
Light may be a rookie, but Head Coach Bill Belichick likes his approach to the game. While there are some edges that need to be polished off, the potential is obvious.
"I thought that Matt had a pretty decent game last week against Washington," Belichick said. "There were some things he could have done better, but I thought that overall he was aggressive on the run blocking and did a decent job of handling the games over there. There are some things that he needs to work on and we need to really give him a crash course and this week. There are some things that he needs a little polish on obviously, but I like the things that he's doing. I like the attitude he brings to the field"
Second-year wide receiver Peter Warrick has the ability to burn defenders on offense. As a rookie he has an impressive campaign with 51 catches for 592 yards and four touchdowns despite not having other receivers to help ease his transition to the NFL.
This season, with Darnay Scott back from injury to be a deep threat and rookie Chad Johnson providing a dangerous third option, Warrick will have less pressure on him. However, his presence as a punt returner for the Bengals will keep the pressure on New England's special teams units.
"He is a very slippery guy," said safety Je'Rod Cherry, a key special teams player for New England. "He can explode upfield as he catches the ball, but he is also very elusive. It's not just straight speed, but he can make you miss. We are going to have to all keep our contains and really focus on our tackling when he is back there."
Last season Warrick returned just seven punts, but he gained an impressive average of 17.6 yards per return and had an 82-yard return for a touchdown.
Belichick did not have much of an update on the injury situation. Neither linebacker Ted Johnson nor defensive lineman Richard Seymour did much in practice, and both will be game time decisions.
The Bengals made some changes to their injury report. Guard Victor Leyva (ankle) and wide receiver T.J. Houshmandzadeh (foot) are out. Quarterback Scott Mitchell (ankle) is doubtful, while linebacker Adrian Ross (ankle) is questionable.
Tackle Willie Anderson (back), wide receiver Danny Farmer (knee), quarterback Akili Smith (shoulder) and defensive tackle Tony Williams (shoulder) are all probable.
In addition to the shoulder injury listed for Williams, Geoff Hobson of Bengals.com reported Williams caught his finger in the front door of his home and broke the tip of his right middle finger, but is expected to play.
Belichick did testify in the Terry Glenn hearing Thursday, but he could not comment on the case because of a gag order… Punter Lee Johnson has a chance to set the all-time record for punt yardage this weekend against the team with which he spent most of his career. Johnson needs just 44 yards to break the record held by Rohn Stark, who finished with 49,471 yards. Johnson, in his 17th season, spent 11 seasons with the Bengals before coming to New England… Wide receiver Charles Johnson is playing his second straight game against the Bengals. Last season he caught a 39-yard pass for the winning touchdown in Philadelphia's season finale victory… Belichick has a 9-2 career record against the Bengals, and Bledsoe (3-0) has never lost to them.