BOCA RATON, Fla. – New year, new environment.
The Patriots kicked off the 2016 calendar year by trading in the frosty New England weather for the decidedly more mild climate of south Florida – at least for the next few days.
Bill Belichick brought his team down to the Miami area late New Year's Eve night for an extended business trip in advance of the Patriots' regular season finale against the Dolphins this Sunday. On  a warm and mostly sunny New Year's morning, the club bused from their hotel in Fort Lauderdale to the empty campus of Florida Atlantic University, where the student body is on winter break, to practice for the final time this week.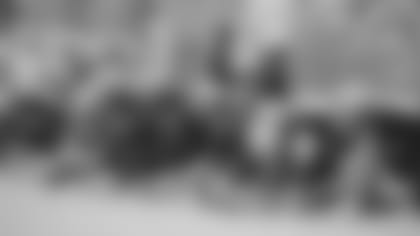 Notably not with the team for this practice were a few players who'd taken part on a limited basis only a day earlier back home in Foxborough. Defensive end/co-captain Rob Ninkovich (left shin) reportedly stayed back in Massachusetts, as did wide receiver Julian Edelman (left foot), according to media reports.
There was also no sign of linebacker Dont'a Hightower (left knee), who spoke with reporters at great length after Thursday's practice, left tackle Sebastian Vollmer (left ankle), linebacker Jonathan Freeny (right hand), who suited up on Thursday for the first time since the Week 14 Houston game, and rookie cornerback Justin Coleman (concussion). Presumably, they all stayed behind as well.
In addition, defensive tackle Sealver Siliga was seen entering the Florida Atlantic facility this morning, but he was not with his teammates when they took the field for practice.
Meanwhile, safety Patrick Chung (foot) continues to wear a red, non-contact jersey at practice, although he said before practice that his chances of playing Sunday were "good."
"Just have to work to get back out there," added Chung, who was held out of the Jets game last Sunday. "We're going to see how it goes today."
Wide receiver Danny Amendola (left knee) finds himself in a similar situation as Chung, having been inactive at New York last weekend.
"I feel good," he declared before Friday's Florida practice. "Going to go out there and have another day of preparation today and see how I feel."
While the Patriots have at least the No. 2 AFC playoff seed – and with it, a first-round bye in the post-season – already wrapped up, a win over Miami this Sunday would ensure New England home-field advantage for both the Divisional round and, potentially, the AFC Championship Game. Which means there is something other than pride at stake in this last regular season game.
"One-game season," remarked defensive tackle Akiem Hicks. "Bill does a great job of making sure everyone has that laser-like focus, not looking too far ahead."
"Honestly," echoed fellow d-tackle Alan Branch, "I just want to win the game. The important thing to me and the team is just win this game and make sure we're ending the season with our best foot forward."
"It's just important to win the game, period. It is going to help us to get the home-field advantage," Chung acknowledged, "but even if we lose [this Sunday], we still have to keep winning [in the playoffs]. We have to get through this game first, see how it  goes from there, get back healthy, get that week off, get out bodies back in good shape."
Strengthening Their Bond
Extending a road trip for more than the usual two-day duration is something Belichick's Patriots do with regularity.
Just last year, for example, the Patriots left Green Bay last November after dropping a close decision to the Packers and immediately headed west for southern California. The team responded with a good week of practice and big win over the Chargers in San Diego, which helped fuel their eventual successful run to Super Bowl XLIX.
The current hobbled Patriots, again coming off a loss last week and three losses in the past month, could use some of that road-trip elixir again now.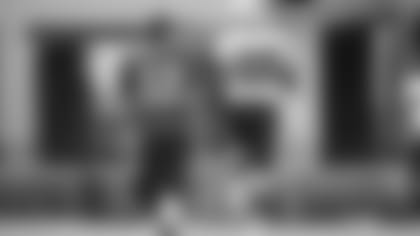 "It's good for us to get away and spend a little extra time together," special teams co-captain Matthew Slater pointed out. "We experienced it last year when we went to San Diego. It did something to our team: brought us a little bit closer. Hopefully, we get something similar going while we're here."
Such decisions are made for business purposes, of course, to get the team in the best position to prepare for its upcoming opponent, whoever and wherever that may be.
However, there is also the added benefit of players, coaches, and staff getting to know each other better and build on their friendships on a personal level. For those players that made the trip to Florida, the change of scenery is a pleasant way to end the regular season and begin the new calendar year of 2016.
"It's great… 82 [degrees] and sunny? We're excited," Amendola grinned. "We love being home, but anytime you get to be in Florida in the heat is good, too. I think it helps us… extra days of practicing in the heat and elements. It's good. It's like a little mini-camp."
"It's nice to sweat," remarked cornerback Logan Ryan. "I'm sure we'll be cold the next couple games."  
Warm Welcome Committee
When Patriots fans in south Florida heard that the team would be practicing at FAU, a dedicated group of at least two dozen showed up on campus Friday morning, despite the fact that it was a national holiday. From behind iron gates surrounding the Owls' stadium, this small but enthusiastic crowd of supporters cheered wildly as the team's buses arrived and players alighted.
"They're great. They're everywhere. I'm sure there'll probably be more Patriots fans at this game than Dolphins fans," Ryan predicted with a smile.
"It's not surprising," running back James White insisted. "We have a lot of fans around the country. We get fan support everywhere we go."
Even though they might be used to the supportive receptions on the road, it still makes the players feel good.
"Yeah, kind of," Branch laughed. "Usually, when we go on away trips, the fans definitely show their support. So, it's nothing new for Patriots fans."