The NFL every season prides itself on the element of surprise, trumpeting the fact that on average five or six teams make the playoffs each year after missing out the previous postseason. It's the kind of turnover rate in the playoffs that the league is proud of, rather than the type that tends to cost teams games via interceptions and fumbles.
Last season, seven of the 12 teams in the playoff fit the billing, with the Colts and Texans rebounding from a 4-12 finish in 2017 to make the postseason, the Bears going worst-to-first in NFC North, and the Ravens, Chargers, Cowboys and Seahawks all making the tournament after falling just short with marks of 9-7 the year before.
The trend was even more pronounced in 2017, which was a banner year for playoff turnover, with eight of the 12 teams qualifying after missing the postseason in 2016. That group included the Rams, Vikings, Panthers, Saints and eventual Super Bowl champion Eagles in the NFC, as well as the Bills, Jaguars and Titans in the AFC.
Roughly a month before NFL training camps begin in earnest, let's take a shot at identifying which teams - one from each division - have the best shot to go from out-of-the-money to into the playoffs in 2019. Our only caveat is the team had to finish with a losing record last season. Sorry, Steelers, but after going 9-6-1 in 2018, the degree of difficulty in predicting your return to the playoffs is low.
AFC East: Buffalo (6-10, third place in 2018)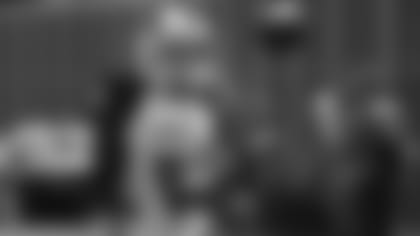 The Bills quietly put together one of the most productive talent hauls of the offseason, totally rebuilding their weak link of an offensive line, adding proven veteran offensive weapons like Cole Beasley, John Brown and Frank Gore, and drafting a potential beast in first-round defensive tackle Ed Oliver.
Buffalo's defense is both deep and well-coached, and while much depends on whether quarterback Josh Allen can take the expected second-year step, a fast start could do wonders for his confidence and the Bills' mojo. Which is where playing at the Jets, at the Giants and home against the Bengals in the first three weeks of the season comes in. Let Buffalo rip off a 3-0 beginning and who knows how far it might propel Sean McDermott's ascending club?
If the not the Bills: The Jets have a history of winning seasons and some playoff berths under first-year head coaches.
AFC North: Cleveland (7-8-1, third place in 2018)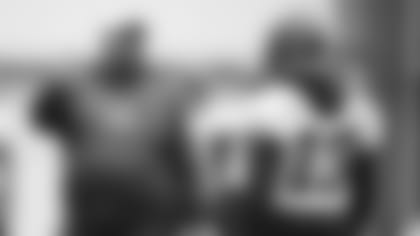 This pick doesn't require much explanation. Everybody knows these lovable Browns are the people's choice this year, and simply picking them to make the playoffs for the first time since 2002 almost feels too timid. The possibility that the weight of expectations gets to rookie head coach Freddie Kitchens is real enough I suppose, but I'm not anticipating the likes of Baker Mayfield, Odell Beckham Jr., and Myles Garrett to wilt under the spotlight. It's finally Cleveland's turn and there was nothing flukey about last year's strong 5-2 run to end the year.
Opening the season against the Titans at home and at the Jets gives the Browns a very good chance to start 2-0 and keep the momentum going. After that Cleveland is going to step up in weight class, and it better be ready for the likes of the Rams, Ravens, Seahawks and Patriots over the course of the following five games. But these aren't the Browns as we have known them. They aren't going away, and long losing streaks are a relic of the past.
If not the Browns: The Steelers are the choice by default. Nobody in their right mind would pick the Bengals to go to the playoffs this season.
AFC South: Jacksonville (5-11, last place in 2018)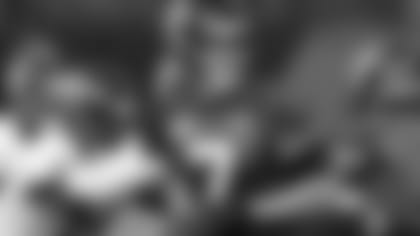 If you happen to believe Blake Bortles was the ultimate problem in Jacksonville, explaining most of last season's stunning regression, problem solved. Bortles is gone after five inconsistent seasons and in his place the Jaguars have installed Nick Foles, the ex-Eagles miracle worker who should add a calming sense of professionalism and proficiency to the offense.
As bad as things got last year in Jacksonville, it's worth noting the Jaguars lost five games by six points or less and that's the kind of statistic that turn around pretty quickly from one year to the next, reversing the franchises fortunes. Losing star outside linebacker Telvin Smith to a one-year sabbatical doesn't help, but this is still a loaded defense that now has rookie edge rusher Josh Allen to utilize as a disruptive force.
If not the Jaguars: Since the Texans and Colts both made the playoffs last year, only the Titans remain by process of elimination.
AFC West: Denver (6-10, third place in 2018)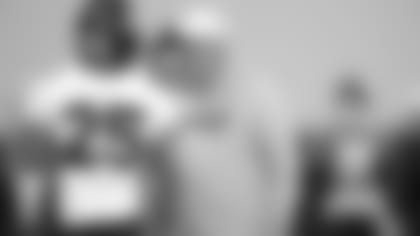 Granted, I could be placing far too much faith in new Broncos head coach Vic Fangio, who at the tender age of 60 is getting his first shot at the top job in the NFL. Fangio is one heck of a defensive coordinator and we're about to find out if his all-business, no-games management style works for a Broncos club that has desperately needed some discipline and a kick in the pants in the midst of its past two losing seasons. Fangio knows what wins in this league and I think his Broncos will be sharper and much less prone to self-inflicted mistakes.
While Fangio will get the most out of the defensive talent still on hand in Denver - and there's plenty with Von Miller, Bradley Chubb and Chris Harris still around - it's obvious Denver needs the best possible version of newly acquired 34-year-old quarterback Joe Flacco to show up. A motivated Flacco at least gives the Broncos a chance to be decent and surprise some opponents, before giving way to the inevitable Drew Lock era that looms. It's going to take a lot of things to go right for the Broncos to reach the playoffs for the first time since winning it all in 2015, but far stranger things have happened in the NFL. Like when the 2018 Bears - with Fangio as defensive coordinator - went 12-4 after four consecutive last-place finishes.
If not the Broncos: Oakland, but I can't in the most optimistic rendering foresee the rebuilding Raiders as a playoff team in 2019. But keep selling, Jon Gruden.
NFC East: Washington (7-9, third place in 2018)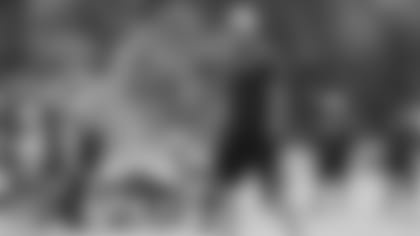 You probably have forgotten by now, but Washington through nine games last season stood 6-3 and in first place in the underwhelming NFC East. Dallas, Philadelphia and the Giants all had some serious issues and Jay Gruden's club looked to be the best of a mediocre bunch. Then Alex Smith broke his leg in grisly fashion in a home loss to Houston in Week 11, and Washington ended the season on a 1-6 slide as Colt McCoy, Josh Johnson and Mark Sanchez took turns playing quarterback.
But this season, it's either Case Keenum or rookie Dwayne Haskins at quarterback, and running back Derrius Guice returns from an ACL injury to help Adrian Peterson carry the load in the backfield. Those are two key upgraded positions right there, and Washington's draft class got high marks as well, with pass rusher Montez Sweat adding playmaking ability on defense. It's a win-now-or-else season for Gruden in D.C., and remember, no NFC East team has notched back-to-back division titles since Philadelphia won four in a row from 2001-04.
If not Washington: The Giants, because there's no one else to choose from. But I wouldn't put my money on Eli Manning or Daniel Jones being a playoff quarterback this season.
NFC North: Green Bay (6-9-1, third place in 2018)
The Packers lost their way late in the Mike McCarthy coaching era, but it's a mistake to think this is a stale, talent-poor team well on its way to an irreversible slide. And we're not just talking about having quarterback Aaron Rodgers remaining in his prime. The fit between Rodgers and rookie head coach Matt LaFleur will be paramount to the story of how this season goes, but Rodgers is smart enough to know he can't be seen as the reason why LaFleur struggles and he'll do his part to make things work.
It's a rugged NFC North once again, but Green Bay has playmakers Davante Adams and Aaron Jones to rely on offensively, and the Packers are also building a very strong secondary, with the likes of newly signed safety Adrian Amos, second-year cornerback Jaire Alexander and 2019 first-round pick Darnell Savage. Second-year defensive coordinator Mike Pettine has the tools to work with now (including first-round defensive end Rashan Gary), and you can expect Green Bay's defense to be one of the most improved units in the league. The sense of urgency is high for these Packers, but they are not without reasons for optimism.
If not the Packers: The Vikings are better than last year's 8-7-1 muddle, and a couple of breaks is all they need to return to a playoff level.
NFC South: Atlanta (7-9, second place in 2018)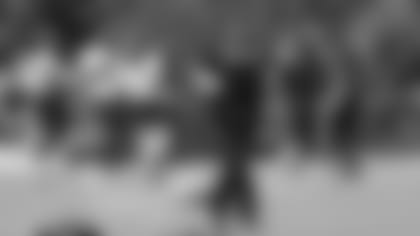 From epic Super Bowl loss in 2016, to second-round playoff loss in 2017, to last year's losing record, it has been a rather precipitous fall for the formerly high-flying Falcons. But they're still dangerous and it's not as if their window of Super Bowl opportunity has closed for good. Coach Dan Quinn and quarterback Matt Ryan have to be on their game and at their best for Atlanta to return to the elite level in the NFC, but the hope is that a vastly improved offensive line is the key to the Falcons' re-emergence.
If rookies linemen Chris Lindstrom and Kaleb McGary can handle starting roles up front, Atlanta offense can still play some pinball football with talents like Julio Jones, Calvin Ridley, Devonta Freeman, and Mohamed Sanu. And let's not forget new/old offensive coordinator Dirk Koetter, who has returned to try and turn the page on the uneven and underachieving Steve Sarkisian era.
If not the Falcons: The Panthers were playoff bound in 2018 until Cam Newton's throwing shoulder - and the team's season - hit the way in the second half. If Newton is right, Carolina might be, too.
NFC West: San Francisco (4-12, third place in 2018)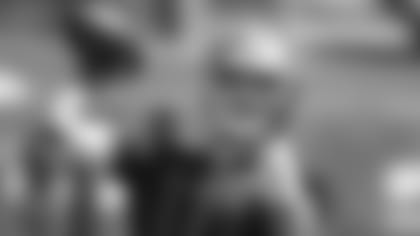 Those five consecutive wins to end the 2017 season jacked expectations to unsustainable heights in the Bay area, and then it all fell to pieces for the 49ers in 2018, with first running back Jerick McKinnon and then starting quarterback Jimmy Garoppolo lost for the season due to ACL tears. Now San Francisco is hoping to again to under-promise and over-deliver, with Garoppolo and McKinnon healthy again and young stars like tight end George Kittle, defensive end Nick Bosa and receiver Deebo Samuel to build around.
It's difficult to see the 49ers keeping up with the Rams and Seahawks over the course of the entire season, but if San Francisco can register wins at the struggling Bucs and Bengals in the first two weeks of its schedule, maybe the 49ers can sneak up on just enough opponents in 2019 to stay in wild-card contention.
If not the 49ers: The Cardinals are the only other option, but it would take a lightning-in-a-bottle rookie season from No. 1 overall pick Kyler Murray at quarterback, and then assorted miracles of a lesser degree.