The New England Patriots earned a decisive 40-10 victory over the Kansas City Chiefs at Foxboro Stadium.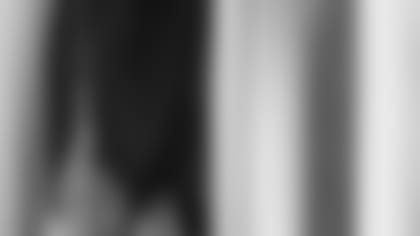 ]()
            The Patriots were led by a 104-yard rushing performance by rookie running back Robert Edwards.  

The Patriots (4-1) scored first on Edwards' one-yard touchdown run (7-0) in the first quarter and never looked back.
Quarterback Drew Bledsoe had a stellar performance passing for 226 yards on 26 attempts. He also connected on three touchdown passes; two to tight end Ben Coates and Edwards.
Other Notables: The following players were listed as inactive for New England: CB 21 Steve Israel,RB 44 Harlod Shaw,OLB 51 Bernard Russ, 66 Ed Ellis,OL 67 Jason Andersen,WR 81 Tony Simmons, LDE 92 Ferric Collons.
The following players were listed as inactive for Kansas City: QB 15 Todd Collins,CB 45 Bucky Brooks,G 73 Pete Swanson, OT DE 75 Chester McGlockton,G 79 Dave Szott,TE 85 Brian Roche, DT 95 Derrick Ransom,DE 98 Eric Hicks.
The Patriots were the first team since 1994 to score 40 points on the Kansas City Chiefs.
The Kansas City Chiefs (4-2) have not won on the road against an AFC East team since 1992.
Robert Edwards continues his touchdown streak to five games. He is also the first player since 1970 to score touchdowns in his first-five career games. He had a 1-yard plunge at the Denver Broncos, a 1-yard run versus Indianapolis, a 7-yarder against Tennesse, an 8-yard run at New Orleans and a 1-yard run versus Kansas City.
The Patriots denied the Chiefs twice on fourth down in the first half.
The Patriots had 31 first downs to the Chiefs nine.
Kansas City was held to only 14 rushing yards on 11 attempts.
Lawyer Milloy's fourth quarter interception was the first of the season by the Chiefs.
Since 1996, the Patriots are 14-2 against teams from the AFC at Foxboro Stadium