FOXBOROUGH, Mass. – After ending Friday night's selections with an Oklahoma product, the Patriots got started with their third and final day of drafting with yet another Sooner selection. New England called the name of running back Rhamondre Stevenson (6-0, 245) with the 15th pick of the fourth round (120th overall).
Stevenson spent the first two years of his college career at Cerritos, a community college in California, before transferring to Oklahoma for the 2019 season. In 19 career games at Oklahoma, he rushed the ball 165 times for 1,180 yards and 13 touchdowns. He also caught 28 passes for 298 yards.
"It was totally a surprise to me, actually," Stevenson said of his being chosen by New England. "It's a great feeling, having Bill Belichick as a head coach."
The big-bodied Stevenson also pointed out that he was a big fan of former Patriots running back LeGarrette Blount, whose rushing style he hopes to emulate here in Foxborough.
"I'm a versatile back," he added. "I've played a lot of [special teams], but I'm willing to do anything.
Head coach Bill Belichick pointed out that the consecutive selections of players from the same school was more coincidence than by design, but he made it a point to thank the coaching staffs of both schools for their help in evaluating the players New England ultimately chose.
New England's next pick came in Round 5 (177th overall), where the Patriots continued adding to the front seven, this time with linebacker Cameron McGrone of Michigan (6-1, 235). Belichick acknowledged that McGrone is coming off a knee injury late last season that puts his immediate availability to the Patriots in some question, pending his recovery, yet the player sounded an optimistic tone when speaking to reporters over the phone Saturday.
"I'm a player that will do what's asked whenever it's needed," declared McGrone. "Wherever I have to be for the team, I'll be there. Just an overall team player. I'm willing to sacrifice anything for the Patriots."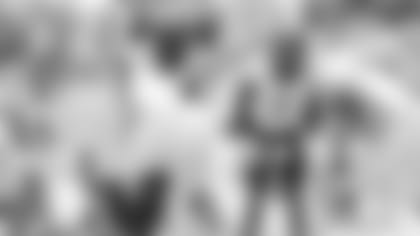 It was then two short turnarounds for the Patriots, who chose Missouri safety Joshuah Bledsoe (5-11, 205) with the fourth pick of Round 6 (188th overall) and Colorado offensive tackle William Sherman (6-3, 305) just nine slots later (197th overall).
"I've had a meeting with the assistant o-line coach, I talked to a scout. So I talked to the team a good amount," Sherman revealed Saturday evening. "I was definitely hoping that this was the organization that would pick me, just with the given history and the great coaching that's available. So I'm very excited and thankful."
"I'm a football player," Bledsoe declared. "You turn on my tape and you can see it… I play with high energy, with fundamentals, and I'm going to get the job done. Honestly, I'll play wherever the defense needs me. I'm good playing wherever I need to be playing. I'm good with helping the team out wherever they need me to go."
University of Central Florida WR Tre Nixon became the final Patriots pick of the night when New England called his name in the seventh round (242nd overall).
"It was another interesting day," added Belichick. In a surprising twist, the head coach announced during his post-draft remarks to reporters that his longtime friend and colleague, Ernie Adams, had taken part in his final draft with New England.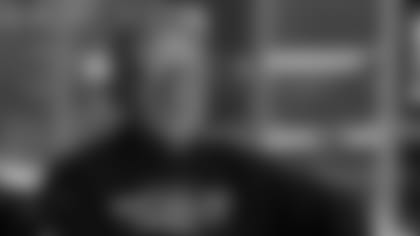 Adams' unique role as confidante and talent evaluator made him a trusted advisor to Belichick dating back to their school days at Phillips Academy Andover. It appears Adams is stepping away from the game after decades by Belichick's side both here in New England and elsewhere in the league, though it remains unclear exactly when that will take effect.
Meanwhile, with this year's draft now complete, the Patriots will immediately turn their attention to filling the few remaining spots on their 90-man roster with undrafted rookie free agents. Those signings should come together over the remainder of the weekend and into early next week. The process of incorporating all the new rookies into the Patriots' system will continue as well over the coming weeks.
"We'll just take the free agency process with the undrafted players as it comes and see how that goes," Belichick concluded. "There's still a lot of work to be done. We'll try to improve the team in any way we can."