According to "Elf," the best way to spread holiday cheer is "singing loud for all to hear," and on Monday night at Boston Children's Hospital, the Patriots did just that. 
Dwayne Allen, Jacob Hollister, Cody Hollister, Phillip Dorsett, Derek Rivers and Trevor Reilly came prepared with books of carols and warmed up vocal chords, visiting patients throughout the hospital to bring joy and holiday cheer. The belted "Jingle Bells," rocked out to "Deck the Halls" and, admittedly, stumbled through "Frosty the Snowman." 
"'Frosty the Snowman' probably was the worst one," Derek said.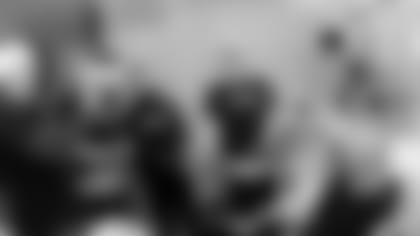 Regardless, the patients they visited lit up when they walked in the room, smiled and sang along. One patient, Cameron, and his dad Adrian said the Patriots sounded better than they expected, and the surprise visit was a bright spot in their day. 
"It was pretty cool. I enjoyed it," Cameron said. "It makes a big difference. Sitting in here all day can be boring. It's nice to see him smile," his father added.
As much as the kids and their families enjoyed the angelic voices serenading them, Cody said they loved singing for the patients.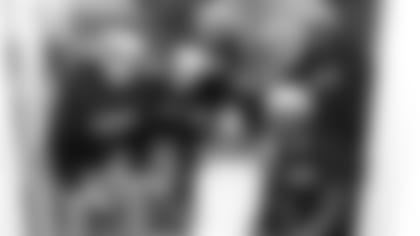 "They brought smiles to us too," Cody said. "A lot of these kids probably made us smile more than we did them."
Cody's brother echoed this. 
"It's such a blessing to be here and to be able to share this time with these kids," Jacob said. "They just have so much lihgt in their eyes, and to be able to talk with them and share some joy was awesome."
You can catch more of the Patriots night of caroling in the video below.