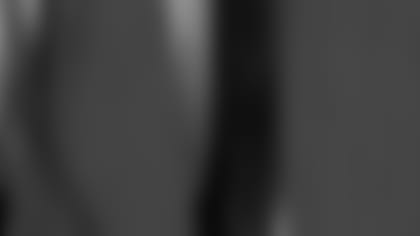 ]()
            A little trickery, a little luck and a lot of solid play on both sides of the ball helped New England defeat Indianapolis 24-16 for its second straight victory Sunday.  

The Patriots (2-4) used momentum from a 44-yard Hail Mary on the final play of the first half as a springboard for the win. Trailing 10-3 with three seconds left in the first half and the ball at the Colts' 44-yard line, backup quarterback Michael Bishop was inserted to throw the first pass of his NFL career.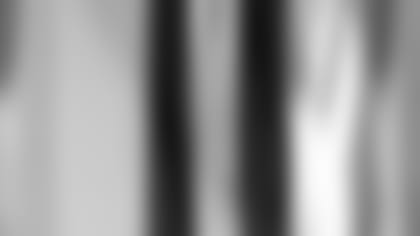 ]()
            "He has a real strong arm and the receivers were going to have to get a little further down the field, " said Head Coach Bill Belichick. [Bishop] could buy time for the receivers because he also has a bit of mobility."  

Bishop rolled to his right and heaved the ball towards a sea of jerseys in the front right corner of the end zone. Wide receiver Tony Simmons had excellent position in front of several Colt defenders. He jumped up and caught the ball to help tie the game 10-10.
"I didn't get bumped at all. That was weird. Usually when they throw that pass, I never make it down. After I caught it, I dropped to my knees to make sure I was in bounds because I had no idea [where I was]. I looked down, and I was like, 'Wooo!'" Simmons said.
Simmons set the play up with a 39-yard kickoff return on Danny Kight's squib kick following an Indianapolis field goal. Simmons said he was just trying to get as many yards as possible, but he broke a long return because of a lack of containment by the Colts coverage team.
"Usually you just try to run those right up in there and try to get as much as you can," Simmons said. "When I started running forward, I saw everyone trying to close in on me. I decided if the last outside person moved in too, then I was going outside with it. I was able to break outside and almost broke it all the way."
Indianapolis came out in the second half with a 22-play, 65-yard drive that ate more than 10 minutes off the clock. However, the Patriots defense clamped down when it needed to and held the Colts to just a field goal. Several players came up big during the drive, including cornerback Otis Smith, who broke up a bomb down the left sideline intended for Terrence Wilkins. Peyton Manning appeared to have Wilkins open, but at the last second Smith reached up and tipped the ball away.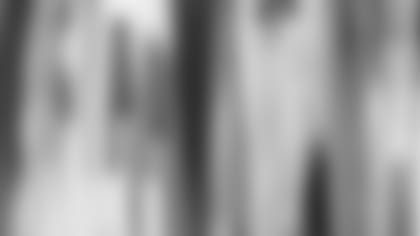 ]()
            Defensive tackle Bobby Hamilton, whose solid play helped the Patriots hold Edgerrin James to just 75 yards rushing, said the crowd was also a big factor for New England.  

"The crowd was big. They were in the game the whole time," Hamilton said. "They fed off the momentum that the offense gave us heading into the half, and when [Indianapolis] put together the 22-play drive, the crowd was in it. They lifted us, and they really were the 12th man tonight."
After the defense held Indianapolis to a field goal, Drew Bledsoe and the offense responded quickly. Starting at their own 23-yard line, the Patriots moved to the 32 on two rushes for 9 yards by Kevin Faulk. Knowing the defense needed a chance to catch its breath, Bledsoe faced a critical third-and-one. He rolled to his right and hit fullback Tony Carter for 4 yards and a first down.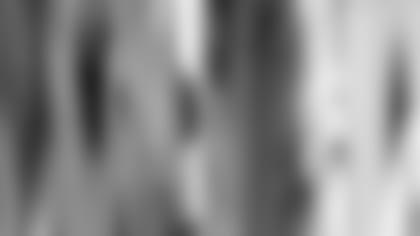 ]()
            Faulk, who combined with J.R. Redmond to gain 109 yards on 26 carries, ran twice in a row for a total of 27 yards. The offense was moving, and after a 20-yard pass to Redmond, New England had the ball at the 2-yard line.  

On second down, with safety Chad Cota in his face, Bledsoe was able to flip the ball to tight end Eric Bjornson for a touchdown and a 17-13 Patriots lead.
"That was really important for us to answer back and put points on the board," Belichick said.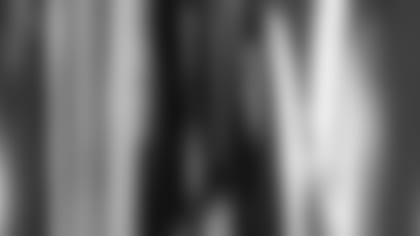 ]()
            New England wasn't done there. After Ty Law intercepted a ball tipped by Ted Johnson, the offense responded with its second touchdown drive of the half. The key play of this drive was a fake field on a fourth-and-two play. Punter Lee Johnson hustled the field goal unit onto the field and hit a wide open Bjornson for an 18-yard pass. Bjornson was standing all alone 5 yards inside the right sideline.  

"I had to be 5 yards in from the sideline. Fortunately they didn't see me," Bjornson said. "It felt like it was taking forever to get the ball snapped. Everyone on the sideline knew what was going to happen because we had practiced it on Saturday."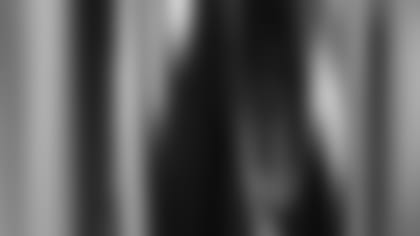 ]()
            On the next play Bledsoe hit Terry Glenn for a 4-yard touchdown pass to help give New England a commanding 24-13 lead. Glenn made a tremendous grab, as he caught the ball while falling backwards and keeping his toes inside the end line. As if that didn't make the catch tough enough, the ball was tipped before it reached Glenn.  

"I'm looking forward to seeing the replay of that catch, because from where I was standing it looked pretty spectacular," said Bledsoe, who was 15-of-23 for 142 yards and two touchdown passes. "Terry really is playing great football right now. The more touches of the football we can get him, the better chances we'll have of winning."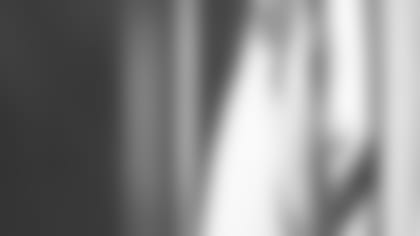 ]()
            Prior to the final scoring drive, Glenn had just one catch for 8 yards. On the final scoring drive, he had four catches for 43 yards. Glenn now has 34 receptions on the season.  

"That was a real good team effort, and that was a good win for our football team," Belichick said. "It is always enjoyable when you win. These guys deserved it. They have worked really hard, and they have prepared hard. They don't complain. They just go out and do it."
Defensive end Greg Spires continued his strong play, as he recorded two sacks and a forced fumble. He now leads the team with 4.5 sacks.
Law, Tebucky Jones and rookie Antwan Harris recorded interceptions. For Law, it was the 22nd of his career, moving him into ninth in team history. For Harris, it was the first of his career.
Adam Vinatieri's extra point after Simmons' touchdown was the 500th point of his career.
New England scored two touchdowns and a field goal in three trips to the red zone. The Patriots now have five touchdowns and a field goal in their last six red zone possessions.
New England averaged 4.4 yards on 28 carries. Faulk was the leading rusher with 64 yards on 12 attempts, good for a 5.3 yards-per-carry average.