Before most of the rookie class was even born, the Patriots have been paying a visit to the Morgan Memorial Goodwill Industries the week of Thanksgiving to hand out donated turkey dinners to families in need, and on Tuesday night, Robert Kraft and more than 20 current and former Patriots players returned for the 24th year.
The annual Thanksgiving in a Basket event serves 220 families, and Patriots players hand deliver each basket to the cars. This year, that included Andre Tippett, Devin McCourty, James White, Deatrich Wise, Dwayne Allen, Vincent Valentine, Derek Rivers, Cody and Jacob Hollister, Johnson Bademosi, LaAdrian Waddle, Brandon King, Jordan Richards and more.
"This is our 24th season, and this is our 24th visit to Morgan Memorial to have the privilege of bringing these turkeys to these families," Mr. Kraft said. "It means so much doing these baskets. I always say to do well in life, get the turkeys out of your life. Well this is one time we can't have enough turkeys around us."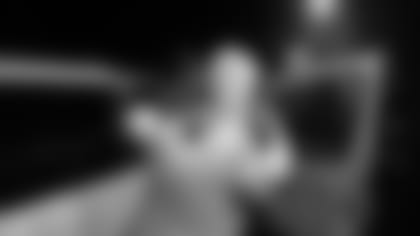 Though it was a day off for the Patriots, the guys got their lifting in. Each basket was filled with turkeys from Willow Tree Farm, fixings from Stop and Shop, Ocean Spray, Ocean State Job Lot, Sysco and Fantini Bakery and coffee from Dunkin' Donuts.
With each delivery, the families thanked the Patriots for their time and their help. Dwayne said the reactions were priceless.
"[It was] the best, the best. I've gotten smiles. I've gotten hugs, attempted kisses, but it's an amazing gift to give hope," Dwayne said. "Mr. Kraft does a great job of supplying us as players with the resources we need in order to be successful. To see him doing it for the community too is just incredible."
While veterans of Thanksgiving in a Basket know how it impacts the community, first timers like Dwayne and Deatrich were blown away by the gratitude of those receiving baskets.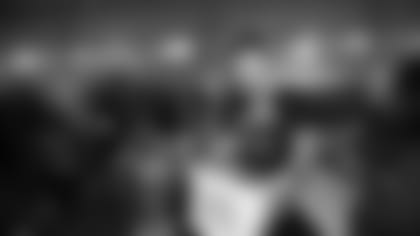 "This is an honor to be able to give back to the community that supports us so much. Seeing the smiles on the people's faces when we give them the food is awesome," Deatrich said.
For Dwayne, giving back is important because of where he came from. It wasn't long ago that he was on the other side of donations like these, he said.
"I come from very humble beginnings. I've received a lot of baskets growing up from people who were generous, so it's important for me to give back," Dwayne said. "It's important to remember that, yes, it's the giving season, but that doesn't always mean monetarily or in the sense of food. Knowledge is free, and there are people that are seeking knowledge, that need knowledge, that need help in how to get help, and if we would all just lend that free knowledge, a lot of people would be in better places."
For more photos from the event, check out the gallery below.
FULL GALLERY
Patriots owner Robert Kraft and more than a dozen current and former New England Patriots players, including Devin McCourty, James White, Jordan Richards and Deatrich Wise, helped distribute food baskets filled with turkeys and Thanksgiving fixings to 220 families in need during the 24th annual Thanksgiving-in-a-Basket giveaway at the Goodwill Headquarters in Roxbury on Tuesday, Nov. 21, 2017.