PHILADELPHIA – The victories and losses you look for in a preseason game – particularly the first one of a new season – don't necessarily involve the scoreboard.
Of course, it's always more enjoyable when your team actually wins in the points department. But from a big-picture standpoint, what really matters at this early point is the overall performance of individual players, positions, and units.
In New England's 27-25 win over the Eagles in Philadelphia Thursday night, a solid foundation was laid for the 2009 season.
Tom Brady's return: Overall, a positive start for Number 12 in his first game action in nearly a year. He went three-and-out on his first series and later tossed a pick on a deep ball intended for Randy Moss. However, those miscues were overshadowed by his stat line: 10-for-15, exactly 100 yards passing, and two TDs. Oh, by the way, he also rushed for a first down on a QB sneak on 3rd and 1. His surgically repaired knee never seemed to be an issue for him.
Julian Edelman: What more could you ask of a rookie in his first outing? Less than two weeks ago, the QB-turned-wide receiver dropped back-to-back punts in a training camp practice drill. Thursday night, he returned one for a spectacular touchdown. Edelman [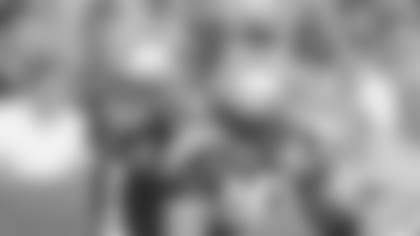 ]()was involved from the opening kickoff, on which he made the game's initial tackle. He also returned a kickoff for 24 yards, and caught all five passes thrown his way (four of them from Brady).
"I know I have a long way to go," Edelman insisted outside the Pats' locker room after the game. "That punt return … everyone just executed that play the way we designed it. One thing led to another. It was a total team effort. The blocks were there. I just did my job."
The Pats' pass rush: Tully Banta-Cain, in his first game back in a Patriots uniform, registered a sack of Eagles starting QB Donovan McNabb on a third-down play, forcing a Philly field goal.
"There was a little bit of coverage involved," Banta-Cain explained. "I came off the edge and saw McNabb start to scramble. That's obviously due to good coverage [by the Pats secondary]. And that gave me some time to get to him. Hopefully, I can build off that opportunity."
Rookie defensive lineman Myron Pryor and newcomer Derrick Burgess also shared a sacked of McNabb, who was under constant pressure in the first half.
Chris Baker: The free agent tight end got the Patriots on the board first with his first-quarter TD catch from Brady. The two hooked up for another one later.
"I had a good game, but still got a lot of work to do. I'm still a work in progress," Baker said following the game, "but I got off to a good start."
Discipline: New England was focused on both sides of the ball, and it showed. The Pats were flagged for just two penalties, while Philadelphia committed eight.
Pat Chung:New England's top pick in this year's draft made a big play in his Patriots debut. His blocked field goal at the end of the first half proved to be the difference in the Pats' two-point victory.
Rush defense: On the evening, the Patriots allowed the Eagles to gain nearly 4-and-a-half yards per carry, including some big gains from gaping holes along the line of scrimmage.
Joey Galloway: The veteran wideout dropped a certain touchdown pass near the end of the first half when he let the ball careen off his leg. He dropped the only other pass thrown his way Thursday night.
Andrew Walter: The newly acquired QB looked confused at times, which is to be expected from a player who just joined the team this month.
Terrence Wheatley: Too many times in this game, the second-year corner allowed completions on passes thrown to his man. He also whiffed on a tackle that led to a big gain.
Leigh Bodden: The veteran free agent started the entire first half at right corner. However, he gave up a first-down catch on third down to DeSean Jackson, then missed a tackle on Jackson during a reverse.
Randy Moss: Caught just half the passes thrown to him, but had one nice long gain and baited Eagles corner Asante Samuel into a pass interference penalty.
Sammy Morris: Started off with some good, strong running, but slowed down and was later stopped on a fourth-down attempt.
Darius Butler: In the second half, the rookie corner was flagged for pass interference call (on an uncatchable ball) that gave Philly a 1st-and-goal opportunity, which led to an Eagles TD. However, Butler atoned, somewhat, by picking off the ensuing (and potential game-tying) 2-point conversion attempt.