Drew Bledsoe clinched the game with his legs and the defense held Dallas to 63 yards rushing as the New England Patriots snapped a three-game losing streak by holding off the Cowboys 13-6 Sunday night.
]()
            Facing a third-and-six with 2:33 left in the game, Bledsoe took a snap from the shotgun formation. He waited a few moments for a receiver to get open, but instead of throwing the ball he tucked it in and ran for a first down, using a last-second lunge to pick up the necessary yardage. The play brought the clock down to the two-minute warning, and with the Cowboys out of time outs, New England was able to run the clock out.  

"I knew that if I didn't have clean, I wasn't going to throw the ball," Bledsoe said of his game-clinching play.
]()
            While Bledsoe's run clinched the game, it was the Patriots strong play against the Dallas ground game that made the difference. Emmitt Smith ran for 75 yards and went over 1,000 yards for the ninth consecutive season. Unfortunately for Dallas, Troy Aikman, Raghib Ismail and Chris Warren ran for a combined minus-12 yards on four carries.  

"I thought we made a lot of plays in crucial situations," said linebacker Chris Slade, who had five tackles. "I thought the defense played extremely well."
Tedy Bruschi led the team with eight tackles and two passes defensed. Ferric Collons had his best game of the year with six tackles, including an eight-yard sack of Aikman. Safety Larry Whigham provided his third sack of the season and nearly picked off a pass.
The return of middle linebacker Ted Johnson provided the team with a boost. Playing for the first time in nearly a year, Johnson had six tackles, but his presence alone helped the team.
"He came in there and was just saying 'let's rock and roll, let's tighten up, let's go.' It's just a good feeling, and I'm glad he's back out there," said defensive end Chad Eaton.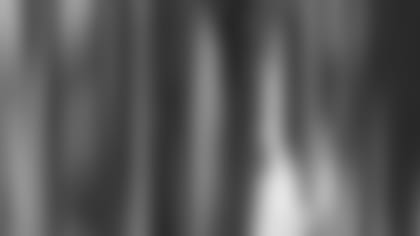 ]()
            Rookie running back Kevin Faulk continued his strong play both running and receiving the ball. Faulk ran the ball nine times for 36 yards, and he also caught three passes for 43 yards. While he was happy with his play, Faulk said team success was the most important thing to him.  

"It felt like one of my better games because we won, and I was able to contribute a little bit to the win," Faulk said.
New England ran the ball well enough to move the ball. The Patriots ran the ball 36 times for 108 yards, and they improved to 7-0 in games in which they have run 26 times or more.
"We played the line of scrimmage really well on both sides of the ball," said Head Coach Pete Carroll. "We think [Dallas] has a good front, and they are a tough team to run against."
The win was New England's first ever against Dallas in eight tries. While finally beating the Cowboys was nice, the team was more concerned with ending its three-game skid and moving to one game behind the final wild card spot.
"We did enough to win the game," said fullback Tony Carter. "It felt so much better, like a big weight was lifted off our shoulders. Now it's on to next week.