Forget whether it's going to be Vinny Testaverde or Ray Lucas this weekend. New England has to be ready for everything come game time.
That's what Head Coach Bill Belichick stressed on Thursday, as the Patriots prepare for their second pivotal division match-up with the Jets. Regardless of who is running the New York offense, Belichick said New York shows several looks on offense.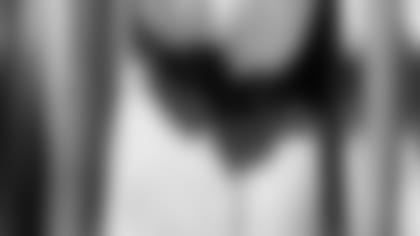 ]()
            "Offensively, they use five different personnel groups, and they use a lot of different formations in each of those groups," Belichick said. "When you have 30 or more formations, and you multiply that by five [personnel groups], you are easily into the hundreds just on formations alone. That's a very extensive offensive package."  

Belichick did say that because Lucas played for most of the game against Pittsburgh that the quarterback had better odds of playing than usual. However, keying on either Testaverde or Lucas, or just those two guys, throughout the week would be a mistake.
"We are preparing for everybody," Belichick said. "We can't control [who plays], because it's not our decision. Any of the players on the 53-man roster could be active. Obviously you place your bets from week to week on which guys you prepare a little bit more for."
On the subject of injuries and preparation, Belichick said he and the Patriots couldn't spend time worrying about who is on the injury list for opposing teams. That's a good thing, because the Jets list 16 players on their report.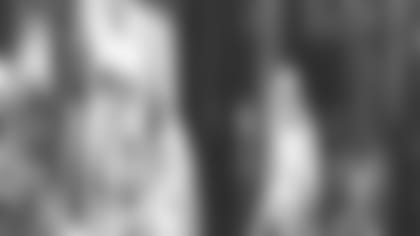 ]()
            For New England, defensive end Brandon Mitchell (leg) and cornerback Antonio Langham (leg) are listed as doubtful. For New York, in addition to Testaverde, defensive tackle Jason Ferguson (ankle) is questionable.  

The Jets also have a host of players listed as probable. They are: linebacker John Abraham (groin); running back Richie Anderson (foot); tight end Fred Baxter (ankle); wide receiver Vincent Brisby (groin); defensive end Shane Burton (knee); tackle Jason Fabini (knee); cornerback Aaron Glenn (ankle); defensive lineman Ernie Logan (calf); running back Curtis Martin (knee); cornerback Ray Mickens (knee); running back Bernie Parmalee (foot); quarterback Chad Pennington (knee); guard Randy Thomas (shoulder) and tackle Ryan Young (neck).
As far as Belichick is concerned, unless a player is out without question, he isn't too concerned with injury reports. So what is their purpose?
"It's not my idea, believe me. We're told to give one, and we give it. If it's not accurate we can be fined pretty substantially," Belichick said. "I don't have much to do with making the rules. I just try to play by them."
Jets running back Curtis Martin had kind words for New England linebacker Ted Johnson. Martin, Johnson and Ty Law joined the Patriots together as the third, second and first round picks respectively for New England in 1995.
]()
             Ted is a solid player who is also smart," Martin said. "He makes the reads, and he's always around the ball. He's not a very fast guy, but somehow he's always on top of the pile or he's making the tackle. There are just some guys who have knack for being around the ball and making plays and he's one of those guys."  

Martin himself has been a strong playmaker throughout his career, and he said he is settling nicely into the New York surroundings he has now been a part of since 1998.
"I feel that I'm becoming a New Yorker. I'm enjoying New York," Martin said. "I always thought that I would hate New York because I'm more of a laid back guy and the city is so busy. We're about 40 minutes outside the city, but I also have access to the city. I really like it."
Jets Head Coach Al Groh made no secret that he thinks very highly of the Patriots defense. New England has yet to allow a 100-yard rusher through six games this season. The Patriots have also allowed just 45 points in the last four games, but Groh is not surprised.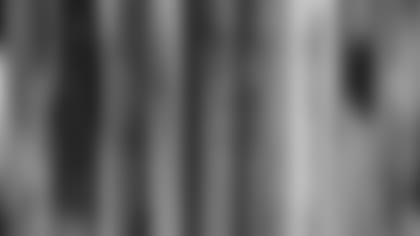 ]()
            "I think they are a highly-talented defense. [They have] Something like eight first or second round draft choices playing on defense, which is half of the talent that they have," Groh said. "They're fast and they have a lot of team speed on defense. They're nasty and they are kind of deadly at what they do. Turn the ball over, sack the quarterback, I think it is a terrific unit and I know that not just from evaluating them on tape, but having the privilege of personally coaching a number of those players."  

The Patriots do have eight starters who were drafted in the first or second round, and linebacker Tedy Bruschi was a third-round pick himself. In addition to the high draft picks in the starting lineup, linebacker Andy Katzenmoyer is a first round selection, while defensive linemen Greg Spires and Henry Thomas are former third rounders… The Patriots have given up just five turnovers in six games. Last season they had 11 through six games… Troy Brown leads the NFL with his 17.9-yard punt return average… How's this for spreading it around: 23 players have recorded defensive tackles, 11 have caught passes, 11 have rushing attempts, 6 have scored touchdowns, six have interceptions, three have completed passes and two have thrown touchdowns.