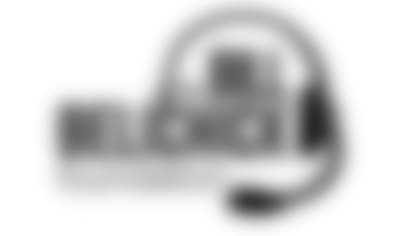 FOXBOROUGH, Mass -- New England Patriots head coach Bill Belichick announced today that the Bill Belichick Foundation (BBF) has awarded $100,000 in grants and scholarships to individuals and organizations with a focus on the sports of football and lacrosse. In addition to financial assistance, the nonprofit, which was founded by Coach Belichick in 2013, provides coaching and mentorship to individuals and organizations centered on football and lacrosse.
The foundation's mission is to bring the values of the Belichick family – a love of sports, coaching and team building – to the athletic leaders of tomorrow. He has paid forward that mission with the allocation of $2,500 scholarships to 18 deserving individuals, two $10,000 grants and seven additional $5,000 grants to organizations across the country.
"We received so many applications from groups doing work aligned with our foundation's goals, and so many amazing individuals with inspiring stories of hard work and a commitment to excellence," said Belichick. "We want to recognize, support and endow those with great potential who have a need for additional help and resources, so it was very difficult to narrow down our list of winners. Ultimately, with assistance from our board of directors and executive committee, we chose to fund five additional scholarships and one additional grant. We are very excited to be able to make a real impact in our first year of operation."
MetroLacrosse – the nation's oldest and largest urban youth lacrosse organization, based in Jamaica Plain, Mass.
Fields of Growth – founded to grow the game in Jamaica, Uganda and internationally
The New England Patriots Alumni Club – runs a "Football for You" program that introduces football to inner city youth across New England
Oakland Lacrosse – a nonprofit that supports lacrosse and academic programs in the underserved Northern California city
Berkshire Community College Foundation – addresses the growing demand for quality athletic fields in rural Berkshire County, Massachusetts
PUCKidz – a nonprofit out of Chula Vista, Calif. that offers afterschool programs, clinics and camps during summer and school vacation weeks, and reduced or no fee participation to the area's underserved African-American, Hispanic and Asian population
Harlem Lacrosse – a New York school-based nonprofit that builds leadership skills and social responsibility with lacrosse, with a special focus on students with special learning needs and behavorial challenges
Lacrosse Academy of Birmingham –a publicly-funded, tuition-free, youth lacrosse training center located in Birmingham, Ala., that creates athletic improvement, instills positive values and strengthens community connections
Grove City College Men's Club Lacrosee Team – founded by a group of students in 1993, and maintains a partnership between Grove City College and the Fellowiship of Christian Athletes (FCA)
In addition to its mission-specific grants this year, BBF also donated funds to the Lieutenant Walsh - Firefighter Kennedy Memorial Fund in the wake of the tragic Back Bay fire in March.
The foundation has been able to increase its awards due to a successful year of fundraising. In August, BBF held its inaugural "Hall of Fame Huddle" event, which raised $200,000. Both MetroLacrosse and Fields of Growth received their $10,000 grants at the fundraiser. The foundation is also teaming up with Celebrities for Charity to once again raffle off a chance to win a meet-and-greet with Coach Belichick and luxury suite tickets to watch the Patriots take on the Miami Dolphins at Gillette Stadium on Dec. 14, 2014.
One lucky winner and a guest will watch the Patriots vs. Dolphins game from Bill Belichick's Gillette Stadium luxury suite hosted by the foundation's executive director Linda Holliday. Following the game, the winners will get the chance to meet Coach Belichick. In addition, the winner will be awarded an allowance of $500.00 for travel outside of Massachusetts (if needed), dinner at Davio's Northern Italian Steakhouse at Patriot Place, and an overnight stay at the Renaissance Boston Patriot Place Hotel in Foxborough, Mass. The winner and a guest will win the exclusive experience of a lifetime to watch an exciting gridiron match-up, and meet one of the winningest coaches in the history of the NFL. Proceeds from the raffle will benefit the Bill Belichick Foundation.
Tickets to the online raffle can be purchased for $2.00, and there is a minimum on each transaction of $10.00. Tickets and information are available atwww.belichickraffle.org, until 11:00 a.m. ET on Friday, Dec. 12, 2014. Belichick has a long history of philanthropy and personally supports many causes, including a scholarship fund created in 2003 at Annapolis High School for students who have improved or excelled academically while participating in athletics. Belichick grew up in Annapolis and his commitment to the Maryland area remains strong. Through his foundation, Belichick has now formally expanded that mission to the New England region and beyond.
"Our family has been helped by so many people. We're thrilled to be able to relate our experiences and life lessons in mentorship through assisting a variety of athletic programs and services," said Belichick. "It has been very rewarding to realize our foundation's mission and exceed our goals this year. We can't wait to expand our reach moving forward."
Coach Belichick also recently announced plans for a springtime fundraiser to support the foundation's work in 2015. Plans are expected to be made public in January. For more information on the nonprofit or to inquire about possible sponsorship opportunities, please visit www.billbelichickfoundation.org
About the Bill Belichick Foundation:
The Bill Belichick Foundation aims to provide coaching, mentorship, and financial assistance to individuals, communities, and organizations. Focusing on the sports of football and lacrosse, its mission is to bring the values of the Belichick family - a love of coaching, leadership and teamwork to the athletic leaders of tomorrow. Bill Belichick is in his 40th season as an NFL coach and is the only head coach in NFL history to win three Super Bowl championships in a four-year span. He leads all active coaches and currently ranks in fifth place all time with 227 total victories as a head coach. In addition to his SuperBowl wins, he has also coached the Patriots to five Super Bowl appearances: celebrating victories in Super Bowls XXXVI, XXXVIII, and XXXIX, as well as AFC championships in 2007 and 2012. He was named AP NFL Coach of the Year for the 2003, 2007 and 2010 seasons.
About Celebrities for Charity: The mission of the Celebrities for Charity Foundation is to "unite the goodwill of celebrities with the generosity of their fans to assist people in need," which it achieves by assisting celebrities and related organizations, such as professional sports teams, in fulfilling their philanthropic aspirations. For more information, please visit celebritiesforcharity.org.