After snapping an 11-game losing streak to Denver with a 24-23 win in Foxboro last season, the Patriots will try to snap another 11-game losing streak to the Broncos Sunday.
New England has lost 11 straight games in Denver, dating back to Sept. 29, 1968. To put it in perspective, the last time the Patriots won in Denver, "60 Minutes" first aired on CBS, "Mission: Impossible" and "Get Smart" won Emmy Awards for Outstanding Dramatic Series, and a gallon of gasoline cost 34 cents. From 1960-1968, the Patriots were actually 6-3 in Denver.
The key to winning in Denver may be slowing down rookie running back Mike Anderson, who began the season third on the Denver depth chart. Injuries to Terrell Davis (ankle) and Olandis Gary (knee) opened the door for Anderson, who has gained 403 yards in three starts. He just missed becoming the first rookie in NFL history to gain at least 100 yards in his first three starts when he was "held" to 85 against Kansas City last week.
New England Head Coach Bill Belichick said Anderson's production is testimony to the work that Denver Head Coach Mike Shanahan has done.
"It really says a lot about system," Belichick said. "All three [Anderson, Davis and Gary] are similar backs, and it's pretty clear that Denver has put together a running game while also changing parts on the line and at running back. They haven't lost production, so obviously they know what they are doing. You credit the players, but you also have to credit the coaching and the system.
"Mike Shanahan has done a good job with the team and the organization. They play with a good purpose, and they are probably one of the best-coached teams in the league."
Playing in Denver is obviously a disadvantage for New England, but it is a problem familiar to many teams in the league. The Broncos are 151-51-1 at Mile High Stadium, making Denver the toughest team to beat on the road in the league.
Kicking game edge to Patriots
]()
            One area New England figures to have an advantage is in special teams. Troy Brown is second in the league in punt return average, and Kevin Faulk is averaging more than 25 yards per kickoff return. Denver's Deltha O'Neal is gaining 11.1 yards on punt returns, and the Broncos as a team are averaging just 20 yards on kick returns.  

The Broncos are also having coverage problems. They have already allowed a kickoff return and a punt return for a touchdown. Punter Tom Rouen is punting for a 44.3 average, but the net average is just 29.2 yards. By contrast, the Patriots Lee Johnson is netting 38 yards per punt.
Despite a back injury to kicker Jason Elam, Denver has not missed a beat as far as field goals are concerned. Elam, the career accuracy leader among active kickers, was 5-of-5 before going out. His replacement, Joe Nedney, is 7-of-8 thus far, with his only miss coming from more than 50 yards out.
Defensive end Willie McGinest is one of three Patriots listed as questionable for Sunday's game. McGinest missed the Miami game with his leg injury. Also listed as questionable are guard Max Lane (hand) and linebacker Matt Chatham (shoulder).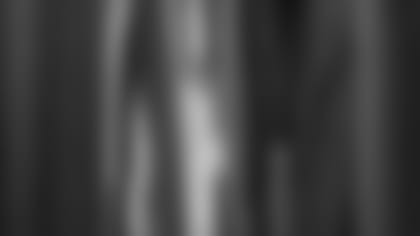 ]()
            Backup safety and special teams leader Larry Whigham's knee injury has improved enough for him to be upgraded to doubtful for the Denver game. Whigham has been out for the last two games and is not likely to play this week, but the improvement of his knee is a positive for the team.  

For Denver, quarterback Brian Griese (shoulder) and running back Terrell Davis (ankle) are questionable for Sunday, and Elam is out. Wide receiver Robert Brooks (hamstring), defensive back Kenoy Kennedy and defensive lineman Montae Reagor (ankle) also may miss the game.
Vinatieri closing in on milestone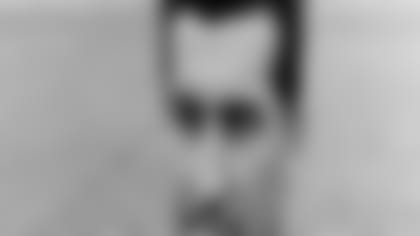 ]()
            Kicker Adam Vinatieri needs just 10 points to become the third player in team history to score 500 for his career. The players Vinatieri trails are Gino Cappelletti (pictured at the right), who holds the record with 1,130 points, and John Smith, who amassed 692 points… The Patriots have not allowed a 100-yard rusher or a 300-yard passer in the last seven games… Former New England guard Derrick Fletcher has been signed to the practice squad in New Orleans.