]()
            The wide receiver corps in New England was significantly bolstered Thursday with the signing of both Charles Johnson and Torrance Small.  

Johnson and Small were the starting receivers for the Philadelphia Eagles for each of the last two seasons. In 2000 Johnson had 56 catches for 642 yards and seven touchdowns, while Small had 40 grabs for 569 yards and three scores. Terry Glenn led the Patriots with six touchdowns last season.
"We are fortunate to be able to add two very experienced receivers who have had a lot of production in their careers," Head Coach Bill Belichick said. "The fact that Charles and Torrance immediately become two of our biggest players at that position is another plus."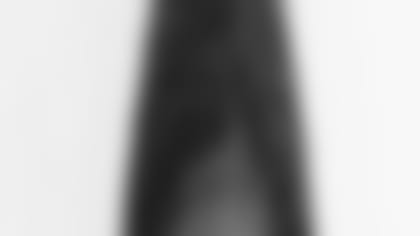 ]()
            The 6-3, 209-pound Small was the first to sign, finishing his deal late this morning. He got a one-year deal worth up to $1.2 million. Johnson came on board early this afternoon with a two-year contract worth as much as $3.3 million, including a $200,000 signing bonus.  

Johnson, a 6-0, 200-pound former first-round pick by Pittsburgh, is the higher profile of the two, having been a starter his entire seven-year NFL career with the Eagles and Steelers. Johnson had seven touchdowns in two of the last three seasons.
"Charles felt very comfortable on his visit with New England," said Johnson's agent Joel Segal. "They have a solid organization and an established, star quarterback in Drew Bledsoe."
The combined totals for Johnson and Small are 679 catches for 9,029 yards and 54 touchdowns. The other eight veterans on the Patriots roster have combined career totals of 999-13,985-71. Philadelphia released both Johnson and Small as part of a revamping of the offense. The Eagles drafted UCLA's Freddie Mitchell in the first round of the draft and signed free agent James Thrash away from the Washington Redskins.
There are now 13 receivers on the Patriots roster. Johnson, Small, Glenn, Troy Brown, Bert Emanuel, David Patten and Tony Simmons each have at least three years experience, and all but Patten and Simmons have significant starting experience.
The transactions in part were made possible because linebacker Ted Johnson agreed to a pay cut for the 2001 season. The linebacker lowered his salary cap by more than $2 million, putting him near $4 million this season.
"The deal has not been signed but it's been agreed to," Johnson's agent Jack Mills said. "The Patriots made no threat of releasing Ted, but any time a team comes to you with a proposal like this, there's always an implied threat there. The last thing any player wants is to be out on the market on June 1."
The pay cut will only affect his deal this season and does not change the remaining years of the contract. Johnson missed 17 games in the last three seasons with torn biceps muscles in each arm and a hamstring problem last year, but has still been a very productive player when on the field.