If Trent Brown is potentially less motivated than is best, and it's related to his contract, which if I remember right he was signed and paid as a right tackle but then plays mostly left tackle, would you rather use cap space to address his contract and potentially help your tackle situation or pay DeAndre Hopkins? - Austin Evans
I do not know what Trent Brown's issues are, or if he even has any issues at the moment that are preventing him from being ready to practice. I think your scenario is a very likely one, and it's certainly possible that he would like more money. Based on his lack of dependability recently I can't see the Patriots adding to his contract at this point. In fact it may be more likely that the team cuts ties with him and moves on with Calvin Anderson or some other option at left tackle. I would certainly rather sign Hopkins than give Brown anything more at this point, but there is also plenty of money to take care of both of them should the Patriots choose that option. But given the choice, it would be Hopkins 100 percent.
With the news that never comes as any real surprise that offensive tackle Trent Brown is either injured or recovering from some injury and may not be available for some time it got me wondering if there is anyone still available through free agency that could help and one name jumped out at me from the list of free agents, veteran left tackle Taylor Lewan. He seems to have all the required skills and experience to be the kind of player that fits into this exact kind of situation but has been on the free agent market for some time now which usually points to some kind of issue. Can you tell me if there has been any red flags that have been circulating about him or his health, and if not do you believe like me that he could be the plug in and play answer to this recurring problem that New England seem to have every year with Trent Brown? - Marc Saez
It seems the Patriots would like to move on from Trent Browns because of contract and health concerns. If he was cut are there any chances the Pats could still trade for or pick up another decent tackle before the season starts? - Brian Callahan
Lewan enjoyed a solid career with the Titans but injuries have forced him to retire. He's actually filing a lawsuit against the Titans organization related to the treatment he received off his torn ACL suffered in the 2020 season. So it doesn't look like Lewan will be playing in 2023, or anytime soon. Brown hasn't shown to be a reliable player over the last year-plus and it's possible the team will move on but more likely he will get some time to work himself into shape prior to training camp and at that point Bill Belichick will figure out the best option moving forward. But based on reports I don't believe Lewan will be one of those. At this stage of the year, it's highly unlikely that the Patriots would find an option talented enough to step in and start at left tackle.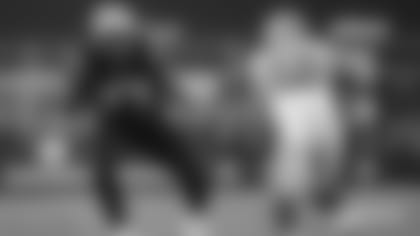 Trent Brown seems to be inviting other tackles to compete for his job. Who's a viable contender to take it? Andrew Stueber? I hope so. But if Stueber, a seventh-rounder, is not able to compete by Year 2, how do you measure his long-term value to the Pats? - Ken Stickney
Based on what we watched during the spring camps it would appear that Calvin Anderson is being given the first chance to step in at left tackle in the event that Brown doesn't stick around. Anderson has some starting experience in Denver and joins veteran Riley Reiff, Conor McDermott and possibly Stueber as well as rookie Sidy Sow, who worked out at tackle during minicamp. Stueber took some reps at left tackle with the second group and will be fighting for a roster spot to provide some depth at tackle but at this stage I don't believe he's a legitimate option to replace Brown as the starter. He did not get to play as a rookie last season as he dealt with an injury but if he shows promise he could push a veteran off the roster and provide another option.
Until I read your updates from the spring OTAs and minicamp, I didn't realize that Bill Murray switched from defensive tackle to interior offensive lineman last year. What have you made of the switch – is he a better guard than a DT? Is playing guard his best chance of landing a roster spot, or is there any chance that he could stick around as a two-way player, providing depth on both offensive and defensive lines? - David Beckett
My guess is Murray's best chances of sticking around would be as a guard, and even then I think his chances would be remote. He obviously provides some value in practice because Belichick has kept him around on the practice squad for three years now, both as a defensive and offensive lineman. He's a bit undersized at 265 pounds to be a real option at either spot but his knowledge of the system coupled with his versatility makes him a valuable practice squad player. We'll see if he can make a push for a reserve role at guard this summer.
I know Patriots are deciding whether to sign Hopkins or not. If they don't could they try to steal Chase Claypool from the Bears, who are unhappy with him this offseason. - Mark Silveira
I'm not a huge Claypool fan but I am aware of the reports out of Chicago indicating the team hasn't been thrilled with him thus far. If that discontent leads him to become available it might make him an option that wouldn't cost much. He does have a big frame and strong hands at 6-4 and 238 pounds, even bigger than Hopkins although obviously not nearly as talented. I think Claypool might be worth looking into if Hopkins doesn't sign but honestly I don't think he would represent much of an upgrade over the receivers that are currently on the roster.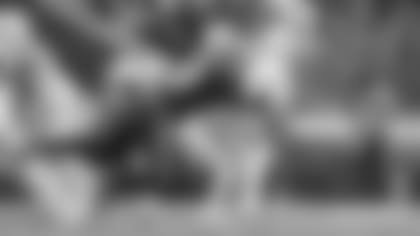 What do you think about the largely hyped positional versatility in our defense? Is it a true asset to this organization? Matthew Judon called the DBs unicorns but I have a concerns that playing 2-3 positions means that you are not 100 percent comfortable in any of those. I played handball and American football as well in different positions and I had the feeling that the others with only one position is more talented and efficient than me. Therefore I hope Marte Mapu will be a quick LB and not a safety because. We are good at the DB position. Thanks for the answer and welcome from Hungary. - Imre Fejes
I do believe the flexibility can be valuable with most of the safeties having the skills to play near the line of scrimmage as well as back in pass coverage. But I also believe that we sometimes overrate some of those traits. There has been a lot of talk about positionless football and with players like Jabrill Peppers, Adrian Phillips, Kyle Dugger and Mapu, plus Jalen Mills and Jonathan Jones, there is some versatility there that allows the coaches to use the personnel in different ways. But like you said it comes down to talent and whether or not the players you have are good enough to succeed. Last season Dugger was extremely valuable filling in at different roles, but I felt he was best operating at or near the line of scrimmage. So the coaches will figure out how to best use these pieces and go forward from there. I agree with you about Mapu as well. I love the idea of a young, athletic linebacker who can make plays in the running and passing games. I believe there's more value in a player like that than in another safety, but we'll see how Mapu best fits once the pads come on at training camp.
Do you think that Bill Belichick would consider asking Devin McCourty to assist with defensive coaching? I don't know if Devin even wants to coach but plugging him in as assistant defensive coach is a win-win in my book. What do y'all think? - Michael Veronesi
I agree with you about not being sure if McCourty even wants to coach at this point. My guess is that's not something on his radar at the moment. He is scheduled to be a part of NBC's pregame show this fall so at least at the moment that's not in the cards. McCourty was obviously a terrific leader and teacher while patrolling the back line of the defense for many years so it would make sense that he would be a successful coach. But that is a tough business that takes up a lot of hours and maybe McCourty is more interested in spending time with his family and working in the media makes that kind of lifestyle much easier.
I feel Mac Jones could benefit from adding some bulk and strength to his frame to help zip the ball downfield and into tight windows. Can you guys tell if he's added any muscle in the offseason? - Dawlton Wilson
I haven't noticed any significant changes to Jones' body this spring. He looks to be in great shape, as he was a year ago, but in terms of any added bulk I haven't noticed anything like that. He will never have one of the strongest arms in the league but he is more than capable of making the throws necessary to succeed in the NFL. There are some, like the ones you mentioned, that are more difficult for him than others but overall I believe his success will have more to do with his timing and rhythm than arm strength.
With losing Damien Harris to the Bills and cutting James Robinson, do you see the Pats making any other additions at RB through FA/Trade or have Kevin Harris and Pierre Strong shown that they are ready to pick up the slack and give Rhamondre Stevenson breaks here and there? - Peter Wight
Do you think the release of James Robinson has to do with health concerns, or do you think it shows a gesture of faith of the personnel? I have constantly heard positive things about Ty Montgomery. I also feel Strong and Harris each offer upside in certain area. What do you think of the depth behind Stevenson? Do we need another back to take meaningful snaps? - Anthony Pedota
I would add Ty Montgomery to this equation as well, but in regard specifically to Harris and Strong I do believe they're ready to take on bigger roles. Harris appears to have shed a few pounds and looks a bit quicker as a result. He should provide a solid option between the tackles behind Stevenson. Strong can fly and caught a ton of passes during the spring. It's possible that he could be ready to be used in that kind of role, along with Montgomery. Robinson's release was definitely related to his health but I do believe a gesture of faith toward the existing personnel is warranted. Overall I feel there is some depth in the backfield but injuries often hit that position and it is an area to keep an eye on moving forward.
Do you think it concerning that every time a WR makes a catch the DB always seem to always have great coverage I'm just not really hearing this person broke away from coverage. - Darnell Harris
In terms of the way things unfolded this spring that was definitely the case. Many of the completions came to receivers who were covered reasonably well. However, the team was also dealing with several injuries at receiver and didn't get many opportunities to run plays with a full complement of options. Also, the secondary was made up of a lot of players with plenty of experience, and as Jabrill Peppers said, they came into OTAs well ahead of the offense due to that familiarity with one another and the system. That should give the defense a leg up, and that was definitely what we saw in minicamp.
DeAndre Hopkins possibly joining the Pats has been picking up speed and many believe that DeVante Parker would be the odd man out. That being said Parker seemed to be the best WR in OTAs and minicamp. At this stage of Hopkins' career and skillset how much of an upgrade would he be over Parker assuming they are both healthy and play all season? - Pete Moss
If both players are 100 percent healthy I don't think the two are even comparable. Hopkins has been far more productive in his career and been far more durable as well. Parker likely was the Patriots best wideout in the spring but JuJu Smith-Schuster and Tyquan Thornton barely played and Kendrick Bourne was the only other veteran in the mix. Parker had some solid moments last season making plays down the sidelines and he has the ability to make an impact moving forward as well. In fact I think it's more than possible that Parker sticks around even if Hopkins is signed, although in that scenario it would likely be Bourne getting released. It's also possible that Belichick keeps all five receivers and plays the hot hand. We'll have to wait to see how it all plays out if Hopkins does indeed sign with New England.
DISCLAIMER: The views and thoughts expressed in this article are those of the writer and don't necessarily reflect those of the organization. Read Full Disclaimer