Most, if not all, of the projected rosters have this year's two draft picks in the kicking game, Chad Ryland (K) and Bryce Baringer (P), as locks for the 53-man roster. I can understand maybe Bryce having a good shot. But even if Chad is as good as stated but only has an equal camp with Nick Folk does Bill go with experience or is he locked in with Ryland because he took him in the fourth round in the draft? - Bill Handley
I can't speak to the roster projections that you've been reading but I would say while Ryland and Baringer are pretty good bets to make the cut I would stop short of saying that either one is a lock. Training camp has yet to begin so we won't see how the rookies perform on a day-to-day basis and then through the preseason for a while. It was only a couple of years ago when rookie draft pick Justin Rohrwasser struggled and Belichick was forced to re-sign Nick Folk to handle the kicking duties so draft status alone won't earn Ryland and Baringer jobs. Again, it's more likely than not that both will make the team, and based on small snapshots from the spring both look the part. But not only is Folk still here to compete with Ryland but Baringer shared the punting duties with Corliss Waitman so there will be a competition there as well. I expect the rookies to win those battles, but honestly the competition is really just getting started.
With how the current roster is for the Pats, which two players (one offensive and one defensive) needs to have a great season for the Pats to have a successful season? - Jason Bilodeau
These are generally difficult questions to answer because it's not like one player can perform well while the others struggle and teams still win a lot of games. But it's hard for me to imagine the offense producing at a high level without a strong season from Mac Jones. Quarterbacks are always important to a team's success and Jones needs to take a step forward this year to lift the offense to new heights. On defense it's a bit more complicated as there are a number of key players like Matthew Judon, Christian Barmore and Josh Uche to choose from. I'm going to pick Kyle Dugger as the most important because I feel his versatility allows him to be involved in a lot of different areas of the defense. He can make plays near the line of scrimmage as well as in pass coverage, and with Devin McCourty retired he and the rest of the safeties will need to be more involved in the latter. Dugger is coming off a solid season in 2022 and the defense needs him to perform in a similar fashion once again.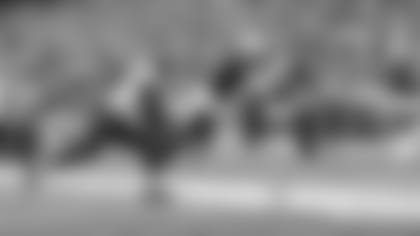 I would have preferred to sign Jakobi Meyers and not DeVante Parker. Your opinion please? - Thomas Clarke
If given the choice between those two I strongly agree with you. I would have done more to retain Meyers, and the fact that the Raiders didn't break the bank to get him only makes me feel stronger about it. Meyers was consistent and productive over his time with the Patriots and he was pretty durable while playing through some injuries. I understand that he was more expensive than Parker, but I feel the Patriots could have easily stuck with both. If DeAndre Hopkins eventually signs, the wide receiver group will have a true top target and losing Meyers won't be as noticeable. But until/unless that happens, I agree with you that I liked Meyers more than Parker.
Why are you not looking at basketball players who did not make the draft? Someone between 6-8 and 7-1 either as a tight end or a receiver with an excellent grade IQ, they're used to running. - David Carrier
There have been several former basketball players who have been able to transition to the NFL over the years, and tight end is a position where it seems to work best. Tony Gonzalez, Antonio Gates and Jimmy Graham are just a few examples of former basketball players who enjoyed success in the NFL. Gonzalez and Graham played both sports in college while Gates hadn't played football since high school. But in most cases the players are used to the contact of football so NFL evaluators have an idea of how their skills may translate. It's not just about finding a 6-8 athlete who can run and assuming he can play in the NFL. More often than not it doesn't work that way. Teams do a great job of searching all areas for talent and find players in a variety of ways. But having at least some background in football is important, not necessarily a must but important.
Will the Patriots use the two-headed tight end formation like they did in the early 2010s with Rob Gronkowski and Aaron Hernandez? That would be awesome to see again. - Edgar Sandoval
The offense featured a lot of those formations during the spring camps with Hunter Henry and Mike Gesicki frequently in the lineup together. Gesicki looked pretty comfortable for a player who is just learning the Patriots system under Bill O'Brien, and both were active and productive throughout OTAs and minicamp. However, it's also key to note that the Patriots wide receiver corps was dealing with a lot of injuries, limiting the amount of bodies O'Brien had available. JuJu Smith-Schuster didn't suit up for any of the practices open to the media. Tyquan Thornton didn't see much action either. DeVante Parker was limited at times as well, so O'Brien didn't really have a lot of options to choose from. That said, I would be surprised if Henry and Gesicki weren't used together more often than Henry and Jonnu Smith were last season. The two-tight end looks are something the Patriots have always liked, and having that as an option should help the offense. While both are solid tight ends, neither has the ability that Gronk and Hernandez brought to the table so even though the formations will look the same I wouldn't expect similar production.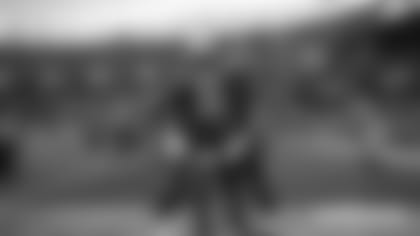 First let me say in my opinion without Bill Belichick we still have zero championships. But the blind allegiance to a coach who is not the only reason we have championships and is also as a human fallible, aggravates me to no end. I believe Robert Kraft "forced" Belichick to make the change in offensive coordinator, and likely has put guard rails of sorts on the drafting lately. Now understanding that I value Belichick I also know there will be a time when we must move on from him a year early rather than a year late. Please tell me Kraft will do so if there is another losing season. What is your take on the future of Patriots coaching? - Jeff Stanley
This is a very complicated issue as few coaches have the resume that Belichick brings to the table at the moment. If the Patriots aren't successful in 2023, which would make three losing seasons over the last four years, it would certainly be possible that Kraft would want to make a change. As is most often the case, it's hard to answer in a vacuum though. What if Mac Jones shows real signs of progress this season and the offense performs well? What if the defense is hit with a number of injuries, and the Patriots lose a bunch of close, high-scoring games? Would that be enough to offer some hope for Jones and the team moving forward? Therefore, would you want to keep Belichick if that were the case even though the record was poor? Again, there are a lot of variables that will be in play, but I do believe that Robert Kraft will do what he thinks is best both for the short- and long-term future of the team. I don't think he would be afraid of making a difficult decision. And as a complete aside, there's no way that Tom Brady wouldn't have won any of those six Super Bowls under a different head coach. He is the best of all-time and his talent would have risen to the top regardless. Maybe not six times, but definitely would have won at least a couple.
Never knew players put their lives on the line every time they suit up. How many players die from their injuries on the field like Jonathan Jones implied? I'm betting none on last 30 years or more. - Michael Veronsi
You're betting on it … I see what you did there. I think we can all assume that Jones wasn't being literal with his comment, but then again given what we all witnessed last season with Buffalo's Damar Hamlin being put in a coma nothing should be taken for granted. The fact is that football players do pay a significant physical price that quite often shortens their life expectancy and leads to a variety of serious health issues. They all understand what they sign up for and they take the risk, but to flippantly dismiss their concerns because there aren't a lot of documented on-field deaths (Detroit's Chuck Hughes died in 1971) is wildly dangerous and insensitive.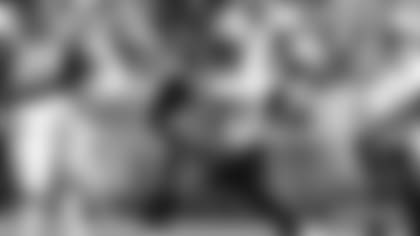 There's much concern around the tackle and wide receiver positions. While I think signing DeAndre Hopkins is reasonable to pursue, more can be done to address wide receiver and no free agent options exist for tackle. Ultimately, the team will have to roll with the Riley Reiff and Calvin Anderson at right tackle unless Antonio Mafi pans out well enough to kick Mike Onwenu back outside. However, Trent Brown is clearly disgruntled, and Kendrick Bourne may still have some lingering resentment he showed last year, especially with his role set to diminish. If they haven't already, do you think it's reasonable for the Patriots brass to explore sending Brown and Bourne (plus picks) to someone like the Bengals for their own disgruntled tackle in Jonah Williams and Tee Higgins? Seems like it could be appealing to all around as the teams offload unhappy players who can get a fresh start, and the Bengals avoid the trap of trying to pay Joe Burrow, Ja'Marr Chase and Higgins. I add in picks since Williams/Higgins is arguably the better combo than Brown/Bourne. - Mike Aboud
I think these should be considered separately because I think there's a legitimate chance of getting Williams and no shot at getting Higgins. And if we did include your proposal unless you'd be willing to offer a first-round pick the Bengals aren't taking Bourne to replace Higgins. That's not close. Higgins is a big part of Cincinnati's offense and the Bengals have a shot at a Super Bowl. He's going nowhere. But Williams might be available. Most expect him to start at right tackle but he's coming off an injury and entering the final year of his rookie contract. He might want out if Cincinnati opts for Jackson Carman or someone else. So, the Patriots should be monitoring that situation to see if the Bengals depth might offer an opportunity for them to improve up front. Maybe a Day 2 pick would get it done, but they wouldn't want any part of Trent Brown. I like your thinking here as the offensive line is a legitimate concern at this point and Cincinnati has rare depth at that spot (La'el Collins is also dealing with a knee injury and could factor in as well). The Patriots should take your advice here and explore those options.
What goes on at the Patriots facilities during the break between mandatory minicamp and training camp? Does the entire facility shut down for six weeks and everyone takes a holiday or does it stay open on a scaled down operation basis? - Bryant Smeeth
Assuming you're talking strictly about football, it is definitely the slowest period of the entire season. The only other time that is comparable is a couple of weeks after the season ends when players take some time off before getting started back up on their workout or rehab routines. But the NFL's so-called downtime that takes place over the last half of June and first part of July is even quieter with only a handful of players generally around, and most of those are dealing with injuries while trying to get ready for camp. The coaches generally take some time off during this time as well, but not the entire six weeks. Bill Belichick is often around even during these periods, but typically this is one last time everyone involved in the football operations gets a chance to enjoy some vacation time as they prepare for the rigors of a long season. For the rest of the organization, there are also many vacations taken during this time but the offices continue to run as usual with events taking place (concerts etc.) and preparations for the start of camp. It's sort of like the calm before the storm for everyone.
DISCLAIMER: The views and thoughts expressed in this article are those of the writer and don't necessarily reflect those of the organization. Read Full Disclaimer