The Patriots concluded their offseason program with five open practices that gave us an idea of where the roster is heading as the team breaks for the summer.
Although the competition aspect doesn't truly begin until the padded practices start in training camp, the spring serves as a snapshot of taking the roster from the paper to the practice field, and there are small elements from a mental perspective of evaluation this time of year.
After seeing the current roster throughout the spring, here is a post-minicamp and OTA roster projection as the Patriots head into summer break: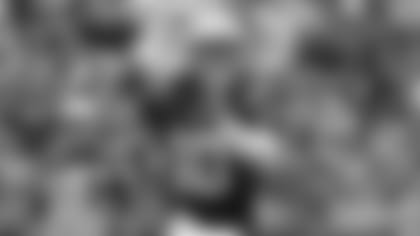 Quarterbacks (2): Mac Jones, Bailey Zappe
The Patriots spent the spring with third-year quarterback Mac Jones as the unquestioned starter. For the time being, there aren't any football reasons to expect that to change. Mac looks sharper in O'Brien's scheme that combines Alabama-style elements with the vintage O'Brien playbook from his first stint in Foxboro. Still, questions remain about Jones, who needs to prove that he can elevate an offense rather than being just a quarterback you can win with; is he a truck or a trailer? We should have a definitive answer this season.
As for Zappe, there are moments where his anticipation and zip on sideline throws gave him a leg-up on Jones in that department. But Jones was more consistent running the offense in the spring, has the support of his teammates as the starter, and there isn't enough physical upside with Zappe to see him truly pushing Mac for the starting job in camp. Ultimately, Jones needs to win games, or Zappe could get his shot. Lastly, McSorley struggled throwing the ball in the spring but will make for a solid scout-team QB and helpful teammate on the practice squad.
Running Backs (4): Rhamondre Stevenson, Ty Montgomery, Pierre Strong, Kevin Harris
The Patriots lost a layer of depth with a short-lived stint for veteran running back James Robinson. It leaves the Pats with unproven options behind clear-cut lead back Rhamondre Stevenson, which could open the door for a free-agent addition, with big names such as Dalvin Cook, Ezekiel Elliott, and Leonard Fournette still available. There's a chance that another back gets added into this mix before camp.
Assuming they don't add another back, Montgomery slots in as the third-down back with solid instincts and versatility to become a safety blanket in the passing game. Besides Montgomery's ability to stay healthy, the bigger question is, can either second-year running back step up to spell Stevenson in the running game? Strong flashes his speed occasionally, and Harris added some burst to go along with his power-back frame. Between those two, Strong should get touches as a big-play threat, while Harris fills a more traditional early-down role. With notable veterans still unsigned in the free-agent market, it wouldn't be surprising to see the Pats bring in another back with more experience.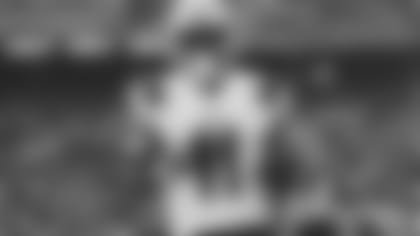 Wide Receivers (5): JuJu Smith-Schuster, Tyquan Thornton, DeVante Parker, Kendrick Bourne, Demario Douglas
Cuts (3): Kayshon Boutte, Tre Nixon, Malik Cunningham, Ed Lee
The depth chart here could take a massive turn with DeAndre Hopkins's decision looming. With Hopkins or not, the Pats are in better shape at wide receiver than they've been in recently. Smith-Schuster and Thornton missed time this spring, but both situations were precautionary. Smith-Schuster will bring a high-volume inside receiver with added YAC ability compared to his predecessor, while Thornton is a must for this offense as the only true field-stretcher in the group. Bourne needs to put last year behind him, but we know what he's capable of as another catch-and-run target, and Parker is an NFL-caliber outside receiver who can beat single coverage and win above the rim. Although the current room lacks a true number one, there's enough here, along with the tight ends and Stevenson, to move the ball offensively. As for the fifth receiver spot, Douglas gets the nod due to his versatility and potential as a gadget/slot type, along with Boutte's injury. You can't make the club from the tub. Cunningham was better than expected but needs at least a year to develop on the practice squad.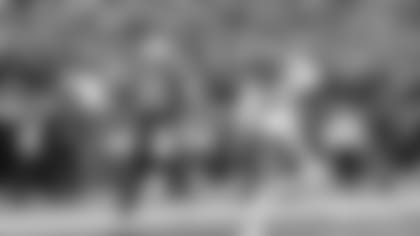 Tight Ends (2): Hunter Henry, Mike Gesicki
Cuts (3): Anthony Firkser, Matt Sokol, Scotty Washington, Johnny Lumpkin
Speaking of the tight ends, the Patriots offseason program was a 12-personnel showcase by Bill O'Brien, Hunter Henry, and Mike Gesicki. Gesicki brings legitimate juice to the offense as a move tight end who can stretch the field vertically up the seam or horizontally on crossers. His athleticism and natural receiver skills will pair nicely with Henry's instinctive route-running, and both tight ends should be major factors in the red zone.
As for the depth, putting Firkser on the initial roster as the third tight end is tempting. The veteran did some different things moving around the formation in the spring, projecting as a move/H-Back hybrid which could be useful, and has good ball skills to adjust to off-target throws. Lumpkin could also make a push once the pads come on, as he has the physical stature to be an NFL-caliber in-line blocker, which they might not get from Henry or Gesicki. Right now, I'm inclined to believe that they'll retain Firsker, Lumpkin, or both on the practice squad and then can use elevations in-season to get them into specific game plans. Washington is also worth monitoring in camp. His skill set is redundant to Gesicki's, but he makes some incredible catches, and his teammates speak very highly of Washington's performance in practice on the scout team.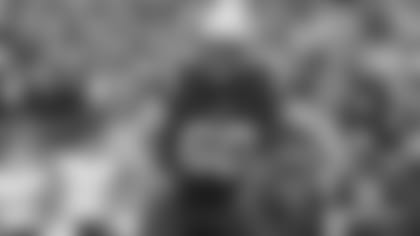 Offensive Line (10): Trent Brown, Cole Strange, David Andrews, Mike Onwenu, Riley Reiff, Calvin Anderson, Conor McDermott, Sidy Sow, Atonio Mafi, Jake Andrews
Cuts (5): James Ferentz, Kody Russey, Chasen Hines, Bill Murray, Andrew Stueber
The Patriots have legitimate concerns at offensive tackle. The Pats brass's actions suggest they're high on free-agent additions Calvin Anderson and Riley Reiff, while the team is opening the door for fourth-rounder Sidy Sow to play tackle. Still, they didn't make the major investment needed to shore up the position. The Pats don't play a game until September, meaning this could steady itself in camp, or an external addition might improve the overall outlook. But it's a real concern.
New England needs Trent Brown to re-focus himself and be a reliable starter this season, while all options should be on the table to find their best five, including kicking Onwenu back outside to right tackle. With Onwenu on the mend from offseason ankle surgery, the team got a look at rookies Jake Andrews and Atonio Mafi at right guard. Mafi's movement ability passed the eye test in the non-padded sessions for a 340-pound guard with a similar skill set to Onwenu. Due to their ongoing tackle issues, the Pats keep ten offensive linemen on the initial roster to give themselves as many options as possible. Again, it's about finding your best five, not necessarily the most talented five, which could lead to significant changes.
Defensive Line (7): Christian Barmore, Keion White, Davon Godchaux, Deatrich Wise, Lawrence Guy, Carl Davis, Daniel Ekuale
Cuts (3): Sam Roberts, Jeremiah Pharms, Justus Tavai
The only real uncertainty in this group is Lawrence Guy's future following a reported contract holdout in mandatory minicamp. My gut says the two sides reach an agreement, and Guy plays here this season, but there have been rumblings around the 33-year-old's future for a while now. If Guy isn't in the mix, that could open a spot for 2022 sixth-rounder Sam Roberts, who adds another 3-4 defensive end option. Even without Guy, the Pats will be in good shape, with rookie Keion White showing immediate potential in the spring as a key addition alongside Barmore, Godchaux, Wise, and Ekuale.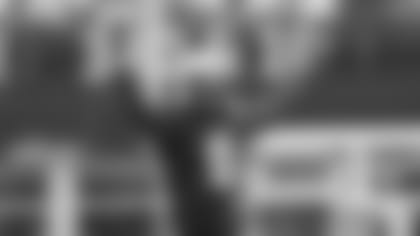 EDGE/Outside Linebacker (3): Matthew Judon, Josh Uche, Jahlani Tavai
Cuts (3): Anfernee Jennings, Ronnie Perkins, Olakunle Fatukasi
The Patriots appear light at the 3-4 outside linebacker spot with only three players listed above. However, Tavai gives them that hybrid flexibility to play both on and off the line of scrimmage, while White was experimenting in the spring with playing out of a two-point stance, so both players add depth to the end of the line of scrimmage. Plus, we could see the Pats play with four players across the line of scrimmage in a tilted or over front, lessening the need for significant depth at this spot. At some point, the Pats need to cut their losses with former third-rounders Anfernee Jennings (2020) and Ronnie Perkins (2021). Both players have struggled to carve out roles.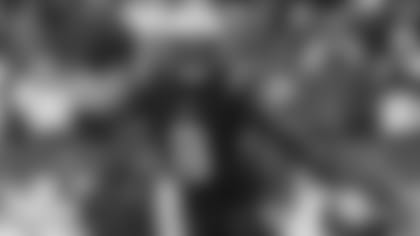 Linebacker (4): Ja'Whaun Bentley, Marte Mapu, Mack Wilson, Chris Board
As mentioned above, Tavai blurs the lines between off-ball linebacker and edge, adding another body to the mix. In our way-too-early roster projection after the draft, we had Raekwon McMillan over Mack Wilson, but that battle was decided for us with McMillan's injury. The wildcard here is rookie LB/S Marte Mapu, who spent most of his time with the safeties in the spring but also got plenty of reps at the second level. Wilson was still repping over Mapu next to Bentley with the starting defense. But the versatile rookie is wearing more hats than any first-year player I can remember in my time covering the team and has the tools to be the impact sideline-to-sideline defender this defense desperately needs. With Bentley as the traditional thumper, Mapu should be free to fly around, and that could seriously elevate their ability to match up against new-age offenses with mobile QBs.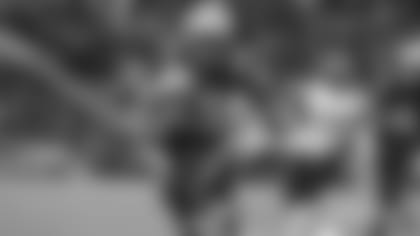 Cornerbacks (5): Christian Gonzalez, Jonathan Jones, Marcus Jones, Jack Jones, Myles Bryant
Cuts (5): Isaiah Bolden, Ameer Speed, Shaun Wade, Quandre Mosely, Rodney Randle
Until we hear otherwise, we'll operate under the assumption that second-year corner Jack Jones will be on the roster. However, Jones's situation forces the Pats to lean on their more experienced depth at the position rather than giving day-three rookies Isaiah Bolden and Ameer Speed an opportunity. Based on the spring, roles without Jones in the picture would likely be: Christian Gonzalez (boundary CB), Jonathan Jones (field CB), Marcus Jones (slot/nickel), and Myles Bryant (backup slot/nickel). Ideally, Marcus Jones upgrades Bryant's spot in New England's base nickel package. Still, Bryant's versatility and football IQ allow him to play New England's complex "star" role in the slot, while he can also factor in at safety, allowing Bryant to back up multiple spots. Although the two rookies are impressive athletes with significant special teams potential, it's difficult to envision a scenario where they play on defense this season, making it tough to put them on the roster. If Jack Jones isn't on the active roster, the way-too-early projection goes to Bolden for the fifth CB spot. We'd also loosely count Jalen Mills toward a cornerback tally as a backup outside corner.
Safeties (5): Kyle Dugger, Adrian Phillips, Jabrill Peppers, Jalen Mills, Joshuah Bledsoe
I'm keeping all five safeties with cases to make the roster to maintain depth and continuity in New England's first season without Devin McCourty in over a decade. Although it remains to be seen who will take the majority of reps at free safety, the backend will spin the dial all season long, and the flexibility to use Mills as a roving DB also upgrades the secondary. Mills is a valuable piece who can cover tight ends, handle high-stress middle-of-the-field zones, and in case of emergency, kick back outside to corner. Peppers will also serve as a tone-setting, hair-on-fire box safety, and you know what you're getting out steady play out of Phillips. Ultimately, Dugger needs to lead this group on the field by playing with more down-to-down consistency, which is the final frontier for him to blossom into an All-Pro caliber safety.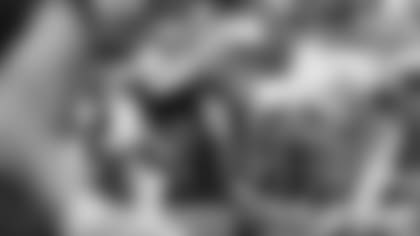 Specialists (3): Chad Ryland (K), Bryce Baringer (P), Joe Cardona (LS)
Cut (3): Nick Folk, Corliss Waitman, Tucker Addington
Although the competition remains open, I'm still expecting the Patriots to roll with the rookie specialists. Ryland's range is noticeably longer than Folk's, making him the primary kickoff specialist as well, and his accuracy is good enough inside 50 yards to push Folk off the roster. The punter battle is a closer competition. As long as Baringer's health doesn't become an issue, he should win the job.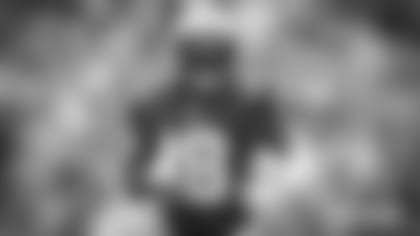 Coverage Aces (3): Matthew Slater, Brenden Schooler, Jourdan Heilig
Cuts (4): Cody Davis, DaMarcus Mitchell, Calvin Munson, Raleigh Webb
A little bit of a surprise in the kicking game as undrafted rookie free agent Jourdan Heilig knocks experienced coverage ace Cody Davis off the roster. The Pats special teams fell apart without Davis last year. But the veteran is still working his way back from a season-ending knee injury, and the team really likes Heilig, who keeps the UDFA streak alive for another season. Davis, who exclusively plays in the kicking game, could take up a veteran spot on the practice squad. He's not subject to waivers, and could be a game-day elevation until a roster spot becomes available.
Last Three Players Off: QB/WR Malik Cunningham, TE Anthony Firkser, EDGE Anfernee Jennings
DISCLAIMER: The views and thoughts expressed in this article are those of the writer and don't necessarily reflect those of the organization. Read Full Disclaimer