Given that the Patriots will use two running back sets, who spells Rhamondre Stevenson and Ezekiel Elliott when these guys when they get winded? Marcus Jones or do they elevate Ty Montgomery? - Dennis Lev
The Patriots used a handful of two-back sets in the opener against the Eagles but not to the extent where conditioning should be a factor for either Stevenson or Elliott. Obviously the Patriots will have more depth behind those two than was initially on the 53-man roster, and I'd agree that Montgomery was the best choice to be elevated from the practice squad. Montgomery provides some depth at multiple spots, making him a valuable addition assuming he's healthy. He can factor into the passing game, running game and on special teams as the kick returner. Kevin Harris is also on the practice squad should Stevenson or Elliott need further support as the season continues.
Can someone explain why Bill Belichick eschews field goals on fourth-and-long late in the game when in normal field goal range? Going for it on fourth-and-3 when a field goal was readily available left them needing nothing less than a touchdown on their last two possessions instead of a field goal. He has done this before. Most noticeably in the first Super Bowl loss to the Giants and in the AFC Championship game in Denver in 2015. - Dave Brown
I agree with your second-guess of Belichick's decision to pass up three points in the fourth quarter against the Eagles. He actually did it twice, although the second one was more egregious. He went for it on fourth-and-8 and was fortunate to convert when Hunter Henry made a tremendous one-handed catch. But that would have been a 54-yard field goal so it's somewhat understandable that Belichick didn't want Chad Ryland's first NFL field goal attempt to be from that distance. But on fourth-and-3 he passed up a 35-yarder trailing by 8 with 10 minutes still remaining. That was a curious call. Belichick said later he felt like he didn't know how many trips the Patriots would have deep in Eagles territory, and in fairness to the coach there was no way of knowing the Eagles would subsequently turn the ball over twice in their own territory in the final five minutes, once on downs. But I felt there was too much time left to pass up the field goal, and that was realized when Philly then marched to a field goal of their own to make it a two-score game with 5:33 to go. I also thought Belichick should have punted on fourth-and-17 with 2:24 left and all three timeouts. He could have pinned the Eagles inside their 20, or better, and had about two minutes if the defense forced a three-and-out. By giving Philly possession at their 48, he allowed Nick Sirianni to use all four downs and the defense came up with a huge stop, but one that was made more difficult due to the adverse field position. Curious calls all around by Belichick.
Why is it that Bill O'Brien is both offensive coordinator and quarterbacks coach? It seems to me when the Patriots were trying to hire O'Brien that didn't happen until all the NFL head coaching jobs were gone. How likely is it if O'Brien has a great year with Mac Jones that he's gone next season? My issue is we don't have an actual quarterbacks coach who could take over the role and who knows the system. If this happens, Jones will have four different OCs in four years. - Badax Michaud
I understand the fears of losing O'Brien and having to replace the offensive coordinator again next offseason. It can be problematic for young quarterbacks to learn new offenses year after year, and Jones has been forced to learn different personalities during his short career. But some of that turnover is inevitable, and if O'Brien goes the likelihood would involve the next offensive coordinator continuing with the same offense, or at least one that is very similar, as has been the case with O'Brien and Josh McDaniels. The Patriots tried to introduce some new elements last season under Matt Patricia, but even then it was largely based on the same system the team has used for more than 20 years. Also, Evan Rothstein is the assistant quarterbacks coach and perhaps could emerge as a candidate to replace O'Brien should he find a head coaching job next season. Rothstein has some experience calling plays and has been in New England for three seasons now. Certainly, it wouldn't be ideal for Bill Belichick to need a new coordinator again next offseason but there's not a whole lot that can be done to prevent that kind of turnover.
With the extreme lengths by which teams hide their playbook throughout the preseason, it perplexes me to see players who had extensive familiarity waived and signed by opponents in the same division (aka Chasen Hines to Dolphins). Is there some unwritten code that players can't share top secret information or are they simply pumped for information from their new team? Again, players who are released and change teams are loaded with valuable information well beyond simply running through plays in preseason. I'm irked and perplexed beyond words. - Ron Canter
This is a very common practice all over the league and personally I feel it's quite overrated. Yes players have extensive knowledge of the playbook and various elements of the systems they've been a part of. In some cases they may even know what kind of game plan the team is going to use against the opponent. Teams no doubt try to use this information to help their cause – it's even possible the Patriots added Jalen Raegor to the practice squad in part due to his ties to the Eagles. Raegor spent two seasons plus all of last year's training camp and the preseason with Philadelphia, so he would certainly have information that could be valuable. But I don't believe that's as big of a deal as it's sometimes made out to be. Players generally are too busy worrying about their own careers to worry about these kinds of factors. Raegor and Hines are fighting just to be in the league and likely don't have time to worry about the defensive personnel of their previous teams. Is it a factor? Probably. Is it something to lose sleep over? Probably not.
Other than a lot of print on Bill O'Brien, very little has been reported on the other coaches. What role is Joe Judge playing as assistant to the head coach? What impact is Adrian Klemm having with the offensive line? With the constant OL struggles it appears very little. Is he doing a good job coaching up his charges? Is this the year Belichick anoints a defensive coordinator? So much was made of keeping Jerod Mayo in the offseason but is it still Steve Belichick calling the defense? How can Mayo be considered a successor without ever being a coordinator? - Ben Dandrow
Judge is spending the majority of his time running the special teams alongside Cam Achord. He's been quite vocal and active during those periods throughout training camp. I expect that to continue into the regular season. Klemm hasn't had much of a chance to work with the starters as much of his personnel has been dealing with injuries. I haven't seen many assignment breakdowns so far so that's an indication that the players are taking their coaching well. The problems have generally been due to individual players getting beat on specific plays, so it's reasonable to assume that once the starters are all back and ready to assume a full workload the performance will improve. As for the defensive coordinator, Belichick did not formally name one this season as Steve Belichick and Mayo continue to serve in that capacity. The younger Belichick has been calling the plays from what we've been able to witness. Mayo may one day be the successor to Bill Belichick but I'm not convinced that will be the case. Time will tell.
Would you agree with me Paul that it is necessary for success this season that Kendrick Bourne perform consistently like the high caliber wideout he was on Sunday against the Eagles? - Marc Saez
I feel like Bourne made a nice push midway through training camp and ever since has emerged as the Patriots No. 1 receiver. He has the best blend of skills among the wideouts combining speed and agility with good hands and route-running ability. The key for Bourne will be his ability to remain consistent, something he has struggled with during his first two seasons with the team. I agree with you that the offense needs a productive Bourne to maximize its production because he represents the most well-rounded receiving option on the roster and it's clear that Mac Jones feels most comfortable throwing the ball in his direction.
If the Pats had kept Nick Folk would they have kicked on fourth-and-3? If yes, why'd we cut big kick Nick? Bill the coach didn't trust Bill the GM? - Robert Munise
I don't think the kicker had anything to with Belichick's decision to pass up the field goal. I think he simply felt it was his team's best chance of tying the score, and he felt the offense would have a good chance of picking up the 3 yards necessary for the first down. I find it hard to believe that Belichick didn't have confidence in Ryland to kick a 35-yard field goal, and if that played into the decision-making process then it would be fair to criticize Belichick for making the change at kicker, but whether it was Ryland or Folk I feel he would have done the same thing.
First of all I thought that the Patriots played well except for two bumps in the road. What bothers me is all of the doomsday fans or dissenters that want Belichick fired and have no faith in Mac Jones. I for one think that the season will turn out better than most people realize. What are your thoughts as far as some of the comments that are being passed around by these people? - Don Rychlik
I also feel the Patriots played reasonably well against the Eagles, not perfect but showed some signs of improvement in some areas. I'm not sure what the predictions are that you are referring to but I would say that most of the prognostications that I've seen have the Patriots winning somewhere between 7-10 games with a chance to go to the playoffs. I feel this is a reasonable range for the team and if things fall into place and the team stays relatively healthy it can finish closer to 9 or 10. (Aaron Rodgers' injury could help that as well). If the offense continues to be inconsistent as it was in the opener and some injuries start to creep in, then 7 or 8 may be more likely. The schedule is difficult and that's the reason that many feel the Patriots will struggle to make the playoffs, but there's also been a lot of optimism around the offense with Bill O'Brien coming in as offensive coordinator. We'll see how it all unfolds.
Hypothetical scenario, if the Patriots manage to overachieve early this season (winning record at the trade deadline what do you think the chances are that Bill Belichick makes a splash move to bring in a wide receiver or tackle? If so, who? - Ken Sady
This is a nearly impossible question to answer because it's almost impossible to know what kinds of players – if any – will be potentially available at the trade deadline. As an example, what happens if the Bengals disappoint and Tee Higgins, who is set to become a free agent after the season, suddenly becomes available the deadline? If you ask me today I'd say there's no way Cincy would deal him because the Bengals are expected to contend. But things can change. My guess would be that you won't be seeing any splash moves for the Patriots but I wouldn't rule out adding a piece of some sort. Belichick is often looking for players who can fill roles he feels are lacking and in the case of the positions you mentioned I would lean toward a backup tackle as an example of a realistic possibility at the deadline. But adding an established starter at the deadline would be a longshot in my view, mostly because they're so hard to find. Again, things can change drastically in a couple of months and a receiver or tackle that doesn't seem to be available now could conceivably become a candidate down the road. We shall see.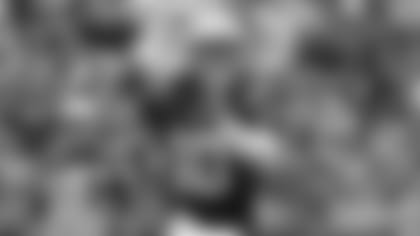 I do not see any of the current backup quarterbacks being the answer, and I wonder why not trade for a veteran who can also be a mentor for Mac Jones? - Larry Goff
I'm not sure what qualifies as "the answer" when it comes to backup quarterbacks. Last season Bailey Zappe was forced into action as a rookie and was able to win both of his starts on a team that finished below .500 so I think there's at least a chance that he could fill in admirably if forced to once again. Also, I watched Miami fall apart when Teddy Bridgewater, one of the veteran backups, was forced to replace Tua Tagovailoa. He lost both of his starts and didn't play all that well when he stepped in. So, having a veteran backup isn't always the best course. The Patriots could probably use some experience in the quarterback room and I wouldn't be surprised if Belichick continues to look in that direction, but I'm not sure that would put the Patriots in a much better situation should something happen to Mac Jones during the season.
Today, power rankings came out on a lot of sports media platforms. The one that struck me the most, was NFL.com. They dropped the Patriots to the 24th best team. My question is, do you really think they're a bottom-10 team? Even with all of their struggles the last two seasons, they've been in the playoffs/one game short. They have definitely improved their offense, adding skill players plus Bill O'Brien. And aside from Devin McCourty's departure, they've also improved the defense. Do you think 24th is fair? I'd put them more in the 15-20 range. - Anthony Pedota
I do not think 24th is the right ranking but NFL.com has their own criteria they use and I'm not here to tell anyone that their opinions are wrong. I'd put the Patriots a little higher than that, as you indicated, but there are plenty of questions to be sure. First and foremost, how will Mac Jones perform under new offensive coordinator Bill O'Brien? If he takes a huge step forward then the offense can be more productive than it has been the last two seasons. If he continues playing as he has during his two seasons, then I'd say the offense will remain pedestrian. The same can be said of some other areas like receiver and in the secondary. So there are some variables at play here that can alter our perceptions of what the team will look like. I feel the Patriots face a difficult schedule that will make it tough to improve dramatically over last year's record, which would put them somewhere around the middle of the pack leaguewide.
Great week for this question. Why has there been a consistent idea floating around that the Patriots wasted Tom Brady's last years in New England? If you compare the last three years as a Patriot and his three years as a Buc, I'd have to say his last three years as a Patriot were better. During Brady's last three years with the Patriots they went 35-13 in the regular season, won three division titles, went to two Super Bowls and won one. The Bucs went 32-18, won two division titles, went to one Super Bowl and won it. The data does not support that the Bucs masterfully handled Brady's time with them and that the Patriots wasted Brady's last few years in New England. - Paul Sonntag
You leave out the fact that Brady was younger (40, 41 and 42) and playing with a team that was established with arguably the greatest coach of all time while playing for New England. In Tampa (43, 44 and 45) he basically transformed a sub-.500 team into Super Bowl champs overnight playing for Bruce Arians and for an organization that experienced very little success without him. The fact that the numbers are virtually identical basically is a point in the Bucs favor in terms of maximizing his twilight years. Many have argued, and continue to do so, that Brady would have been hard-pressed to win 12 games (as he did in his final year in New England) with the teams the Patriots have had over the last three seasons. I'd also argue that the Bucs would not have won 32 games over the last three seasons without Brady. Whether or not the personnel decisions were all correct during Brady's final days are worth arguing. I'd suggest that drafting N'Keal Harry, signing Antonio Brown and trading for Mohamed Sanu weren't great decisions. Meanwhile Tampa recognized that an aging star quarterback needed some additional weapons and added the likes of Leonard Fournette and Rob Gronkowski to aid the cause. It's not a simple exercise but comparing records isn't the only barometer. The Patriots established themselves as the NFL's model franchise for more than two decades as Brady played out the string so it makes sense that they would continue having success even without adding huge pieces. But as Brady aged, he needed more help to continue winning at that pace, not less.
Julian Edelman is one my all -time favorite receivers. He will definitely end up in the Patriots Hall of Fame. My question is what are the chances he puts on that gold jacket in Canton, Ohio? - Mark Bushnell
I am not a voter for the Pro Football Hall of Fame so I can't say with any degree of certainty that Edelman will or won't make it to Canton. In my opinion he doesn't rise to that level based on his career. Edelman enjoyed an incredible career with the Patriots that included many memorable moments in the postseason. His playoff numbers are outstanding. But his career numbers don't rise to the level of the average Hall of Fame receiver. Edelman finished with 620 receptions for 6,822 yards and 36 touchdowns. According to Pro Football Reference, the average stats of a Hall of Fame wideout are 748 catches for 11,523 and 90 touchdowns. That's a big gap. Edelman will be in the Patriots Hall of Fame soon but I'm not sure the playoff numbers will be enough to get him in Canton.
Most of the Vegas sportsbooks have the Patriots winning no more than 6.5 games. What are your projections? Are the Pats on the road to win no more than seven games? - Mel Applebaum
I think the schedule is quite daunting and the Patriots will win somewhere between seven and nine games. Things can change based on injuries and other factors during the season, but asking as the season is just underway I feel the Patriots will face some difficult challenges within the division and in the AFC in general. But as they say, that's why the play the games because none of us has any idea of how things will unfold.
DISCLAIMER: The views and thoughts expressed in this article are those of the writer and don't necessarily reflect those of the organization. Read Full Disclaimer