The Patriots were heading into a three-day Labor Day weekend break, and the mood in the locker room was light.
The team made it through training camp, the preseason, and an always stressful cutdown day where you never know what's in store for your football future. Understandably, the pressure, at least temporarily until they turn the page to the regular season, was off for the players.
However, quarterback Mac Jones entered the Patriots locker room in a full sweat roughly 40 minutes after the get-away day practice had ended, still wearing his practice jersey and shoulder pads. Although you can't say for sure, it's a safe bet that Jones remained on the practice field for an extra throwing session following the day's workout.
The Patriots quarterback has routinely been the last player on the field after practice throughout the summer, even when the team was on the road for joint sessions with Green Bay last month. After a rocky second season, Jones looks as motivated as ever to right the ship. Mac is putting in extra time while steadily integrating himself into offensive coordinator Bill O'Brien's offense, and there have been tangible improvements.
If you're looking for reasons to be optimistic about this season as a Patriots fan, the source of optimism is a new quarterback-offensive coordinator pairing. Along with physical improvements, Jones is back to playing to his strengths under O'Brien's direction.
In an offense that puts it all on the quarterback at the line of scrimmage, Mac is in his element, playing the pre-snap chess match to get the offense into the best possible play. From the jump, O'Brien is empowering the quarterback to win plays before the ball is even snapped.
The Patriots are also leaning into his strengths schematically, creating a melting pot of schemes from Jones's rookie season and his highly successful collegiate career at Alabama. Although it was only 18 snaps with starters, the Pats offense had the third-highest RPO rate in the NFL this preseason, an ode to Mac's success with run-pass options in Tuscaloosa. O'Brien still integrates under-center play-action, quick-game spread elements, second-level and seam throws, and receiver stacks/bunches to create easy completions. It's all allowing the quarterback to distribute the ball while not putting it all on his shoulders to make plays on his own.
Last season, the offensive system designed pass plays where the quarterback had to hold the ball and make high-level throws down the field. Rather than quickly problem-solving with the scheme presenting answers, it was on the players to make exceptional individual plays.
At his best, Jones is distributing the ball in rhythm while a step ahead of the defense and is winning as much with his mind as anything else. Sure, there will always be a physical element. But the Patriots drafted him 15th overall in the 2021 NFL Draft because Mac is a cerebral pocket passer.
With the Pats quarterback upping his own compete level heading into his third season, O'Brien has Jones back to playing to his strengths.
After laying a solid foundation over the summer, the real tests begin when the defending NFC champs come to Gillette Stadium for the regular-season opener on Sunday. Everything we just presented to you sounds great, but it's a results-based business, and Jones and the Patriots have to start winning again for this to come full circle.
Still, seeing a quarterback's relentless work ethic join forces with an offensive coordinator who can get the best out of him has been fascinating. Now, let's see if Mac and company can take the league by surprise.
Without further ado, let's empty the Patriots Unfiltered mailbag heading into Week 1: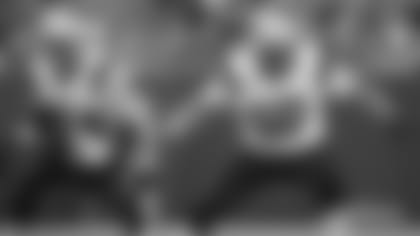 Q: What do you think the plan is for the O-Line in Week 1? With so many guys on the roster, I could see a rotation of eight or so guys. - Cassy M
I'd be shocked if the Patriots starting five along the offensive line goes wire-to-wire. That seldom happens in the opening week. Last season, the Pats used seven offensive linemen in the opener because linemen need to build up their conditioning before they can play an entire game. With both starting guards working their way back from injuries and a question mark at right tackle, I could see a significant rotation.
My projected starting five: LT Trent Brown, LG Cole Strange, C David Andrews, RG Mike Onwneu, and a right tackle platoon between Calvin Anderson and one of the newcomers (Lowe/Wheatley). With Reiff now on injured reserve, rookie Atonio Mafi could spell Onwenu and Strange throughout the game. That would bring us to seven linemen getting in the game, which is what it was last year, too.
Q: What is one thing the Patriots have to do to beat the Eagles on Sunday? What's one thing they can't do? - @AJxDabu
I'll have a deep dive into the Eagles offensive and defensive systems and how the Patriots might game-plan Philly later this week. But the biggest thing that stands out is that they must stop the read-option run game on early downs, which could lead to lots of man coverage. Yes, man-to-man against those receivers. Why? Nobody runs more RPOs than Philly, and RPOs are tough to stop in zone.
Eagles quarterback Jalen Hurts registered a league-best 105.3 passer rating against zone coverage on first and second down because the option elements put zone coverage linebackers in no-win scenarios since they have both run and pass responsibilities. Man coverage allows run defenders to play the run and coverage guys to play the pass. The risk is that A.J. Brown, DeVonta Smith, and Dallas Goedert are tough to cover, while someone needs to account for Hurts's scrambling ability in man. But one thing is clear: You must stop option football with the Eagles, and they shred zone coverage with their RPO schemes.
Q: Do you think the Patriots would have been better off taking a flier on Trey Lance rather than Matt Corral? - Marc S
We discussed this on Patriots Catch-22 last week. The short answer is that it took a fourth-round pick to trade for Lance, whereas Corral was available essentially for nothing on waivers (other than picking up his rookie contract). In that respect, you can see why the Patriots jumped at the opportunity to bring in Corral rather than sinking draft capital into Lance, knowing that Mac Jones was their startling quarterback this year.
Lance was certainly the higher-upside prospect, and as a believer in Lance, it would've been an intriguing addition had the summer gone differently for Mac. Ultimately, the Pats don't know if Jones is a franchise quarterback yet. But his performance in training camp gave him a longer leash to find out about his future/upside this season. Rather than having Lance breathing down his neck, taking a longer-shot lottery ticket makes sense rather than investing in Lance to sit behind Mac. Either way, you're probably going back into the quarterback carousel if Jones flops again in 2023. It's not like they would put all their eggs in Lance's basket if they decide to move on from Mac.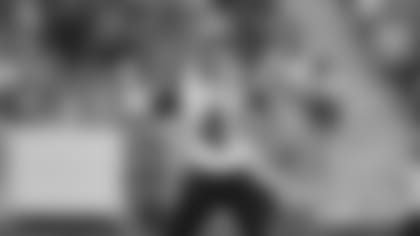 Q: It's been reported that Bailey Zappe had several teams offer to have him on their practice squad. Do players have a choice? - Jillian W
The answer to this question is yes, players have a choice regarding which practice squad they join. Unless designated as a protected practice squad player, players on the practice squad are also essentially free agents, free to sign to any 53-man roster at any time (has to be a 53). But players with fewer than four accrued seasons who are subject to waivers cannot control if they're claimed. In Zappe's case, he cleared waivers and chose to sign to the Patriots practice squad. In Corral's case, he was claimed off waivers, so he had to come to New England.
Reports indicate that Zappe had multiple offers to join other team's practice squads. However, it makes sense that Zappe decided to return to the Patriots. He has spent the entire offseason and training camp in Bill O'Brien's offense. Rather than trying to learn a whole new playbook to compete for a roster spot, he's staying in a familiar place. Every other team in the league kept at least two quarterbacks, so, at best, he's QB3 on another team's depth chart. He has the inside track to QB2 in New England and knows Mac is in a prove-it year. As we saw last season, an opportunity can arise quickly. Although my guess is he'll remain on the practice squad for the time being, one would think that Zappe is in line for a game-day elevation to back up Mac in Week 1. It seems far-fetched that Corral would be ready to serve as the backup with only a few practices in New England.
Q: The Patriots have Sidy Sow, a guard in college, lining up at tackle. Riley Reiff, a tackle in his NFL career, is lining up at guard. What is the logic behind these guys swapping positions? - Tim G
The Patriots reportedly viewed Sow as a potential tackle option after they drafted him in the fourth round last April. At nearly 6-foot-5, Sow has 33 ⅝-inch arms and registered a 9.03 out of ten relative athletic score (RAS) as a tackle. He has the length and athletic profile to play tackle in the NFL. With the Patriots needing OTs, it explains why they're developing Sow there. His footwork, which has led to a short corner and poor pad level, is a work in progress. If he can improve his angles and pass-set technique, Sow has the physical tools to make it as a tackle. He might be forced into the lineup as a rookie, but Sow would be better off as a long-term project to get his footing at a new position.
As for Reiff, who is now out at least four games on in-season injured reserve, it was clear from the spring to early training camp that his foot speed/range at tackle was an issue. Reiff has trouble protecting his edge, and it was especially obvious when he faced a great speed rusher in Josh Uche. At guard, Reiff is playing in a phone booth, where he can rely more on his experience and ruggedness rather than athleticism. Honestly, even with the move inside, I'm still worried about Reiff.
Q: Will we ever see Pop Douglas and Marcus Jones on the field together as receivers? It would be a matchup nightmare for defenses. - Jim W
Putting two explosive playmakers like Pop and Jones on the field together is an enticing personnel package. However, we've been given zero indication that Marcus Jones will play offense this season. Now, that could always change, especially if the offense is searching for big plays. But the Patriots seem set on developing Jones at his preferred position as a cornerback while he'll still be the primary punt returner in year two (and maybe kickoffs, too). My read on his usage offensively as a rookie is that they were desperate to find explosive plays, so they opened up a Marcus Jones package. They could take a similar approach this season or shock most reporters by unleashing Jones on offense, but I'm not expecting to see him there.
Q: Hypothetically, what would a trade look like if the Patriots made a trade for Chris Jones or Mike Evans? - @chickenuruu
First, I'd be absolutely stunned if the Chiefs traded Chris Jones. There seems to be a middle ground in those negotiations, and their win-now window takes a massive hit without him in their defense. It would also take a huge haul to facilitate a trade, likely a first-rounder plus another pick and maybe a replacement player on the D-Line. Far fetched trade for all sides there.
As for Evans, there have been rumblings that he might be available all offseason. Evans is 30 years old, has a massive contract, and Tampa is in a post-Brady reboot themselves. However, his age and contract situation are similar to DeAndre Hopkins's market this offseason. Evans is more durable than D-Hop, but I wouldn't expect a huge market, especially with a $13 million cap hit in 2023. The Bucs would get a fifth-round compensatory pick for Evans if he walks in free agency next offseason, so maybe a third or fourth-rounder? It sounds like a no-brainer for the Patriots, but they'll have to pay his 2023 salary, and Evans wants an extension. I don't see it happening.
Q: Considering the fact that there haven't been many changes to the unit, should we expect the special teams to be better this year? - @ElLichaTW
Respectfully, I disagree that the Patriots haven't made changes on special teams. Assistant head coach Joe Judge is back coaching special teams. They also have a new kicker and punter while adding pieces like veteran Chris Board and rookie Ameer Speed. They've done a lot to improve the kicking game, probably more than most teams would. Let's hope the results are there.
DISCLAIMER: The views and thoughts expressed in this article are those of the writer and don't necessarily reflect those of the organization. Read Full Disclaimer