Vincent Valentine's junior season at Nebraska didn't go quite as planned. The mammoth defensive tackle suffered a high ankle sprain that limited him much all year and he finished with a paltry 10 tackles. In addition, some critics suggested he didn't always appear to give his best effort, whether that was due to his physical condition or a lack of motivation.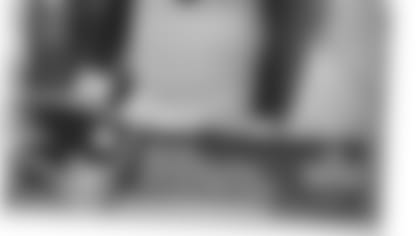 Despite that, he shocked many draft experts by opting to bypass his senior season and enter the draft. Many of those gurus figured the lack of production would be a red flag for NFL teams and predicted he'd be a late Day 3 draft pick.
But none of that mattered to the Patriots, who selected Valentine with their second of two third-round picks, No. 96 overall, because they felt he possessed a rare combination of size, agility and the versatility to move all around the defensive line. And it didn't hurt that he began his collegiate career playing for a former Patriots assistant as well.
"This guy's a big guy. He's long, 6-4 or 6-5, 315, 320 pounds and the thing about him - when you watch Nebraska, you're actually watching he and Maliek Collins, who the Cowboys took there at the top of the third round," director of player personnel Nick Caserio said shortly after Valentine was picked.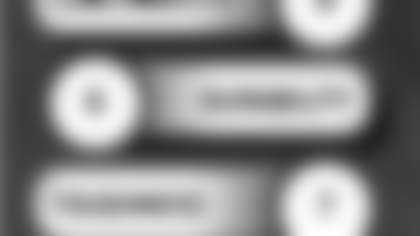 "You're talking about two NFL defensive tackles. They're a little bit different. Collins is a little bit more undersized, little bit more of a two or three technique. Valentine actually played anywhere from zero all the way out to five techniques. He's primarily an interior defensive tackle, but very strong, very physical, good run player, well-coached, playing for Coach [Bo] Pelini. That program, we have a lot of respect for Coach Pelini, his program and what he did there."
Pelini, who was the Patriots linebackers coach under Pete Carroll, was fired as Cornhuskers coach at the end of the 2014 season, which also happened to be Valentine's best in Lincoln. He finished the campaign with 45 tackles, three sacks and seven tackles for loss playing in the middle of one of the best run defenses in the country.
It was largely that performance that attracted him to scouts in the first place. The Patriots were among the most interested teams, and now he'll likely get the opportunity to compete for a role as part of a rotation with Malcom Brown, Alan Branch and free agent addition Terrance Knighton.
"I actually talked to [the Patriots] at the Combine and then the next time I talked - I had a workout with Michael Lombardi and then I had a workout with [defensive line] coach [Brendan] Daly and then they flew me up for a pre-draft visit," Valentine said. "It was definitely busy with the Pats and I mean I was excited. I thought I had a chance of them taking me but it worked out exactly how I wanted it to work out.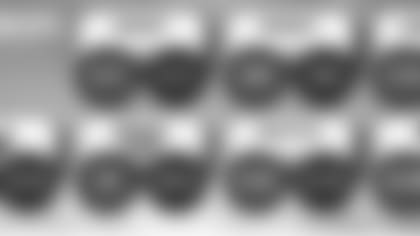 "They've been dominant. They have Hall of Fame guys, guys that are Pro Bowlers, all those things. Just the Patriots as an organization is a great organization and top of the league obviously so it's always exciting to go to a team where you'll be able to compete for a Super Bowl right in the beginning of your career. I'm just excited to get in there and learn, soak up all the information that I can and just get better every day."
Talent is not one of the questions surrounding Valentine. After a fine prep career in Edwardsville, Illinois, he was courted by powerhouses such as Alabama, Florida and Michigan before heading to Nebraska. Some of his test numbers at the Combine suggest a special athlete as well, such as his 9-foot-2-inch broad jump and 4.59-second short shuttle.
"This is a big-body nose tackle. I was surprised he came out of school rather than play another year at Nebraska. He's not always in the best of shape, and sometimes his play reflects that. When he's fresh, he's special." - Mike Mayock, draft analyst, NFL.com
His effort, however, has been in question, and it's one that has dogged him from time to time. He benched 225 pounds just 17 times in Indy, which was the lowest total of all defensive tackles tested. Critics suggest his technique suffers late in games due to a lack of conditioning, but he didn't seem overly concerned with the criticism he received.
"No matter where I went I was going to work my hardest, put my all into it so I mean I'm definitely happy with the pick that happened for me," Valentine said. "But I mean everything happens for a reason and I decided to come out and I think it worked out great for me.
"I think I'm a big, stout guy. I'm definitely a good bull-rusher. I feel like I'm versatile and so I could play at any position that the coaches put me in so I'm just ready to get to work. Whatever the coaches want me to do I'm willing to do it. I'm just ready for the ride."
STRENGTHS: Has the power to push centers around...Absorbs double teams effectively...Deceptive quickness...Possesses the size to succeed inside at the next level...Shows toughness and a willingness to battle through injuries...Shows good lateral movement for a man his size...Has a nastiness to his game.
WEAKNESSES:Can appear disinterested at times and loses fundamentals...Tends to stand up and lose leverage...Marginal impact as a pass rusher...Conditioning is factor as he tends to wear down later in games...Durability concerns after missing time with ankle and elbow injuries...Needs to refine his handwork and get stronger.
PERSONAL: Twitter handle: **@TheRealVRVJ**...Graduated from Nebraska in December with degree in sociology...Earned a spot on Nebraska's Scholar-Athelete honor roll in the spring of 2013...Volunteers time with Uplifting Athletes, a non-profit organization that inspires the rare disease community with hope through the power of sport...Often visited local hospitals with Cornhusker teammates.
COMPARABLE NFL PLAYER:Darius Kilgo, NT, Broncos - A sixth-round pick in 2014, Kilgo is a similarly-built run-stuffing backup nose tackle for Denver.
This article came from the May 2016 issue of Patriots Football Weekly.ReadRead