Bill Russell may no longer be with us, but it's clear his legacy will live on forever.
The Boston Celtics legend won 11 NBA championships during his time as a player and coach, with enough MVP titles (five) for the NBA to name the MVP Finals trophy after him in 2009. He was named an All-Star on 12 occasions, revolutionized the way the center position is played, and was enshrined in the Naismith Memorial Basketball Hall of Fame in 1975.
But that legacy goes well beyond just basketball and the city of Boston.
"When I think of Bill Russell, I don't think of necessarily the championships or the Celtics and the winning -- which I think is a legacy that speaks for itself," Patriots captain Matthew Slater said after training camp practice Monday, one day after news of Russell's passing at age 88.
"I think of what he did for black athletes. I'm a beneficiary of the actions of men and women like Bill Russell, who were willing to step out on a limb and advocate for black athletes and black Americans, and really push for change. Push for equality."
Slater, being one of the older members of the Patriots, heard stories of his parents growing up in the segregated south. Still, he couldn't imagine being in Russell's position when the basketball star was drafted into the NBA in 1956.
The Celtics may have drafted the first Black player into the league, rolled out the first all-Black starting lineup (which included Russell), and hired Russell to be the first Black head coach across all of American professional sports, but the city of Boston had a lot of work to do to catch up to its basketball team.
Russell, despite enduring countless instances of racism, is responsible for some of that progress.
"You hear stories of what it was like for that generation and it's unimaginable," Slater said. "It's really hard to articulate the type of courage, commitment, resolve, and integrity that those men and women, that Mr. Russell, displayed during that time. We all know what the 60s in this country looked like. As fondly as we like to think of Boston, we can think about what integration looked like in the school systems here. It wasn't pretty, and that was kind of the makeup of our country at the time, unfortunately. But you think about people who saw that injustice, weren't going to tolerate it, and then did something about it in a peaceful way. You talk about peaceful protests, I'm thankful for those men and women, I'm thankful for people like Bill Russell, because I wouldn't be here doing what I am doing today without men and women like them."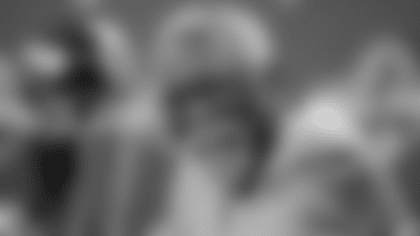 Internalizing the slurs and garbage that spectators sometimes threw at him, Russell rose above it all to put together one of the most impressive basketball resumes of all time. He also lifted everyone up with him.
With a small handful of prominent Black athletes, Russell stood in solidarity with boxer Muhammad Ali's protests against the Vietman War. He marched alongside Dr. Martin Luther King Jr. to advocate for civil rights. When a Kentucky restaurant refused to serve him and his teammates before an exhibition game, Russell led a boycott that even got Black players on the opposing St. Louis Hawks to sit out.
"I think especially in those times, it probably took even more than courage," added Devin McCourty. "You got to think about the safety of yourself, your family, to go out there and do that. You only do that when you believe a cause is bigger than yourself."
For his contributions to basketball and society alike, Russell was awarded the Medal of Freedom in 2011 by former United States president Barack Obama. In 2017, the NBA presented him with a Lifetime Achievement award.
Perhaps most importantly, he helped teach athletes like Slater and McCourty learn to use their platforms to invoke more progress. Their work off the field would make Russell proud.
"I think it speaks to the character of the man to be able to do that," added Devin McCourty. "I think everything you've ever heard about him (from) current players to people who played with him or against him -- you see his character was what drew people in and what people tried to follow and emulate. ... His willingness and vulnerability to be very open about what he went through and wanting change. As an athlete who gets to play in this area, I drew a lot of inspiration and motivation from how he viewed things and the role he paved for Black athletes to be successful in this city and sports in general."