The North Shore Flag Football League is hoping they can play their part in a Patriots Super Bowl double celebration in Arizona. Actually, make that a quadruple success.
Three all-star teams selected from the local league that boasts 280 teams spread across 13 New England towns have won through to the NFL Flag National Championship to be played in Arizona during the build up to Super Bowl XLIX.
The league's Under 14 boys, Under 14 girls and Under 12 boys teams are heading to Phoenix this weekend to participate in the NFL Pro Bowl activities, face opposition from around the country and hopefully return home victorious.
"The ideal result would be for our three teams to come home as champions of their age groups and then for the Patriots to win the Super Bowl," said League President Austin Bradshaw. "The kids are excited beyond belief. They were fired up just about going to Arizona for the finals, but now that the Patriots will be there as well, they're ecstatic."
Players on the three rosters will represent the local towns of Beverly, Boston, Boxford, Everett, Lynn, Malden, Peabody, Revere, Stoneham, Winchester, Woburn and Wrentham.
During their visit, the North Shore youngsters will be part of the honor guard that welcomes the Pro Bowl players onto the field at University of Phoenix Stadium and will attend Super Bowl Media Day for a chance to see their favorite Patriots players up close. They will get down to the serious business of playing for a NFL championship of their own on Monday and Tuesday of Super Bowl week.
But success comes at a price. The cost of four coaches and 26 players traveling across the country tops $9,000.
"The boys and girls have all worked hard on fundraising and we've collected about $7,000 so far, so hope we can raise the remainder this week," added Bradshaw, whose league has set up a web page for donations at: GoFundMe.com
Just like their dominant Patriots, the North Shore Flag Football League has been a frequent visitor to the big show, qualifying to compete at the NFL Flag national tournament seven times in nine years. Last year in New York, the Under 12 boys team lost in the final to a team from Virginia, but – just like the Patriots - now has a chance to put disappointment behind them.
"Five of the lads on that team are now a year older, so it is great that they are back for another shot as our U14 team," explained Bradshaw. "They're a young team for the age group, but we have players from some renowned football towns, who play tackle football also, so they will be competitive.
"The girls team came about because we have a lot of girls in our league and we asked coaches to nominate them. After only a few practices, they won the regional event at Harvard Stadium and have been practicing a lot since then to be ready for Arizona."
The NFL Flag championship game in each age group will be streamed live on USAFootball.com and a 60-minute event special will run on Nickelodeon on January 31.
Patriots fans visiting Phoenix can join the traveling party of 30 family and friends to cheer on their local teams at the Reach 11 Sports Complex (2425 East Deer Valley Road), but be warned – you might have to root for teams wearing Seahawks and Packers jerseys as well as Patriots uniforms!
"Each of the competing 32 teams was asked to select the NFL team jersey they would prefer to wear and because we have three teams, we chose those we thought might be playing in the Super Bowl," said Bradshaw.
The North Shore Flag Football League U14 boys will line up appropriately in Patriots colors, while the U12 boys ironically wear Seahawks jerseys and the U14 girls, those of the Packers.
NFL FLAG NATIONALS NEW ENGLAND ROSTERS
UNDER 14 NSFFL PATRIOTS (Patriots jerseys)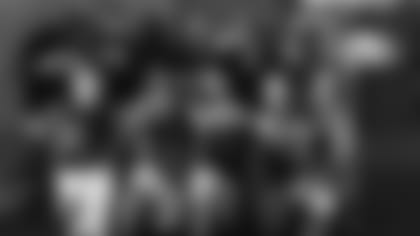 Coaches: Danny Batitsta / Jonathan Rivera Gabriel Desouza – Everett Jacob Gustin – Peabody Jaylen Johnson – Lynn Cameron Loizides – Peabody Noah Neville - Boston Jake Wilcox – Everett Abraham Garcia – Lynn Mike Sainristil – Everett
UNDER 14 GIRLS NSFFL PATRIOTS (Packers jerseys)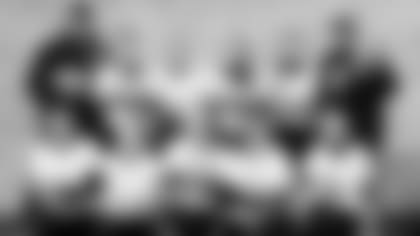 Coaches: Austin Bradshaw / Steve Borselli Kelly Alexander – Beverly Ciara Collins – Lynn Bryanna Hendershott – Revere Abigail Otterbein – Beverly Logan Plosker – Wenham Mackenzie Marmion – Peabody Jordan Carey – Boxford Jada Flores – Winchester Victori Limone – Stoneham
UNDER 12 NSFFL PATRIOTS (Seahawks jerseys)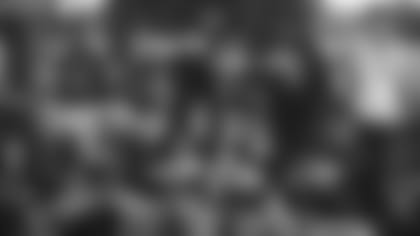 Coaches: Danny Batitsta / Jonathan Rivera Mathieu Severance – Lynn Justin Sisterna – Peabody Shea Wilcox – Everett Jordan Plosker – Wenham Jack Crowley – Beverly Brendan Brown – Lynn Theo Cartales – Malden Wesley Pierre – Malden Jacob Perez-Howlett – Woburn