FOXBOROUGH, Mass. (Oct. 30, 2020) – Ten years ago, the Kraft family and the New England Patriots Foundation introduced a season-long theme called Celebrate Volunteerism. The main focus of the initiative was to recognize community volunteers and to promote the importance of volunteering. Since its inception, New England Patriots players, coaches, alumni, cheerleaders and fans have donated hundreds of thousands of hours to giving back to their New England communities.
Throughout the 2020 season, the foundation will continue its Celebrate Volunteerism initiative by teaming with nonprofit organizations to educate fans about the need for volunteering, highlighting deserving volunteers from across the region and seeking to inspire Patriots fans to become lifelong volunteers. The foundation will present a weekly "Patriots Difference Maker of the Week" award, which recognizes deserving volunteers who go above and beyond to support their New England communities.
"This has been a challenging year, unlike anything we've experienced in our lifetimes," said Patriots Chairman and CEO Robert Kraft. "Charitable organizations have been called upon to support more children and families than ever before. We admire all of the hardworking volunteers that have stepped up and helped these nonprofits to continue to serve those in need. Through this Celebrate Volunteerism initiative, we will shine a light on some of these outstanding volunteers, make a donation to their respective charity and encourage our fans to get involved."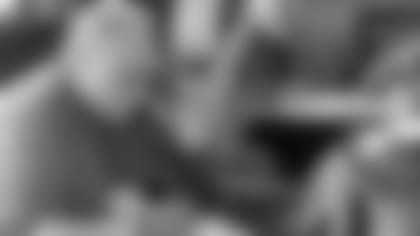 Kevin Sullivan from South Kingstown, R.I. was selected as a 2020 Patriots Difference Maker of the Week for his commitment to Southern Rhode Island Volunteers (SRIV).  As part of this recognition, the New England Patriots Foundation will be making a $5,000 donation to the nonprofit organization. 
"Volunteering is the way I feel I'm best able to give back to a community and country that have given so much to me," said Kevin. "I have been blessed with opportunities because of the sacrifices made by others, and am fortunate to live in a community of good people who care for each other." 
Kevin is dedicated to making a difference in the lives of senior citizens. He provides seniors with transportation to and from their medical appointments. Regardless of the driving distance or the length of the appointment, Kevin is always available, often re-arranging his schedule to help someone in need.
He also helps with the nonprofit's grocery delivery service, delivering food each week to between 40 and 50 senior homes. Kevin has continued to provide this essential service during the pandemic, making sure that all seniors receive the proper nutrition.
"I'm lucky enough to be able to devote time to assist some of those in the community who are most in need," said Kevin. "Beyond a significant sense of personal fulfillment, it affords opportunity to meet remarkable individuals, most of whom I would not have crossed paths with otherwise. I particularly enjoy talking with the veterans I spend time with as part of my work with the SRIV and the Providence VA Medical Center." 
As the chair of the board of directors, Kevin oversees all of the nonprofit's programming and manages more than 400 volunteers. He remains steadfast in his commitment to providing meals, companionship and support to those in need.
"Our SRIV services, for the most part, involve engagement with seniors," said Kevin. "They, as well as our military veterans, have a wealth of knowledge and experience that they're eager to share with those who are willing listen. I have developed true friendships among them, and have heard amazing life stories. I value the patriotism, humility, acceptance, steadfastness and optimism that the seniors exhibit." 
"Finances are always a concern at a small nonprofit," Kevin continued. "The pandemic we are experiencing has impacted us significantly, placing substantial demands on our limited resources. The foundation's extraordinarily generous award of $5,000 will be a great help to us."
The Kraft family and the New England Patriots Foundation encourage fans to show their support for local charitable organizations and to nominate a volunteer for the Patriots Difference Maker of the Week Award. To get involved, visit www.patriots.com/community.