Antowain Smith, who was signed to a one-year deal by New England Thursday morning, heard from a number of teams about his services, but he was happy to be staying in the AFC East.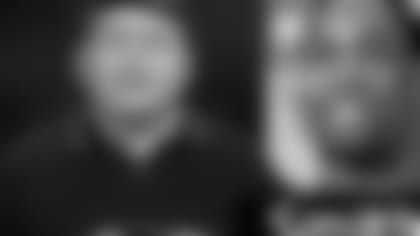 ]()
            "I'm just looking at this like it's a second chance at life right now," said Smith, who also heard from Carolina, Miami, Dallas, Minnesota, Cleveland and Philadelphia. "I know everything about the AFC East. I'm familiar with Miami and Buffalo, especially Buffalo. To come into a situation like this, in what I think is the best division in football is key. To have a chance to come in here, compete and help this team get back to winning ways is big."  

Smith started 28 of the 57 games he played in four seasons with Buffalo. A big back at 6-2 and 228 pounds, he rushed for 2,932 yards and 26 touchdowns for the Bills, who originally drafted him in the first round of the 1997 NFL draft.
As a rookie, he played in every game and led the team in rushing with 840 yards and eight touchdowns on 194 carries, despite not starting any games. He also caught 28 passes for 177 additional yards. In 1998, he was elevated to a starting position and led the team with 1,124 yards and eight touchdowns on 300 carries. In 1999, he started 11 of 14 games and finished the season with 614 yards and six touchdowns on 165 carries. Last season, he picked up 354 yards on 101 carries and scored four additional touchdowns.