The 2023 NFL Schedule won't be released until 8 p.m. ET on Thursday, but Patriots chairman and CEO Robert Kraft offered fans some insight about the home opener.
No, he didn't leak New England's opponent but instead announced special plans to honor Tom Brady at Gillette Stadium during the game.
"The NFL is over a century old, and 20% of those years of the NFL, the greatest player in the history of the game played right here in Foxboro," Kraft told the crew on NFL Network's Good Morning Football on Thursday morning.
"I'm happy to tell you and your audience that I invited him back to come here and be with us at the opening game and let the fans in New England thank him for the great service he gave us for over 20 years."
Brady officially announced his retirement (again) on February 1 after 23 seasons in the NFL.
According to Kraft, the seven-time Super Bowl champion is excited to return to Foxboro and see fans for the first time since his Tampa Bay Buccaneers faced off against the Patriots in 2021.
The 2023 home opener will only be the first of many tributes to Brady from the Patriots, as Kraft alluded to before wrapping up the interview.
"It will be the beginning of many celebrations to honor Tom Brady and say thank you for what he did for us in 20 years playing for the New England Patriots."
This season, the Patriots will face the Buffalo Bills, Kansas City Chiefs, Miami Dolphins, New York Jets, Los Angeles Chargers, New Orleans Saints, Philadelphia Eagles and Washington Commanders at home.
Stay tuned for 8 p.m. ET on Thursday for the NFL's schedule release.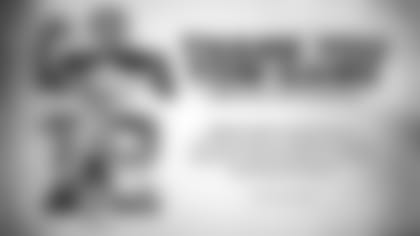 Thank You Tom Game Sweepstakes
Enter to win 2 tickets to the Patriots 2023 home opener at Gillette Stadium featuring a special halftime ceremony honoring Tom Brady.