NEW ENGLAND PATRIOTS (7-3) at PHILADELPHIA EAGLES (4-6)
Sunday, November 27, 2011 at 4:15 p.m. ET
* Lincoln Financial Field (69,144)*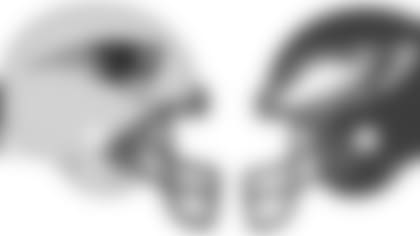 The New England Patriots will look to extend their lead in the division when they travel to face the Philadelphia Eagles at Lincoln Financial Field this week. The Patriots will be on the road for three of the next four games.
TELEVISION: This week's game will be broadcast to a regional audience by CBS and can be seen in Boston on WBZ-TV Channel 4. Greg Gumbel will handle playby- play duties with Dan Dierdorf providing color. The game will be produced by Mark Wolff and directed by Bob Fishman.
NATIONAL RADIO: This week's game will be broadcast to a national audience by Westwood One Radio Sports. Howard David and Tony Boselli will call the game.
RADIO: 98.5 FM, The Sports Hub, is the flagship station for the Patriots Radio Network. A complete listing of the network's 37 stations can be found here. Play-by-play broadcaster Gil Santos is in his 35th season as the voice of the Patriots and will call the action along with Patriots Hall of Famer Gino Cappelletti. Scott Zolak will provide sideline analysis.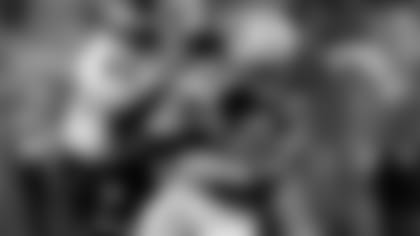 The Patriots and Eagles will meet for the 11th time in the regular season and the 12th time overall including New England's 24-21 victory in Super Bowl XXXIX following the 2004 season.
The Patriots will face Philadelphia in the regular season for the first time since 31-28 win on Nov. 25, 2007 at Gillette Stadium. The Patriots will travel to Philadelphia for a regular season game for the first time since a 31- 10 win on Sept. 14, 2003. That victory snapped a five-game losing streak vs. Philadelphia.
While the teams have played just 11 times in the regular season, the teams have played 19 times in the preseason (most recently in 2009), with the Patriots holding a 10-9 lead in those games. The only team that New England has faced more in the preseason is the New York Giants and Washington Redskins with 20 meetings.
DB Asante Samuel was a fourth round draft pick of the Patriots in 2003 and spent his first five seasons of his career with the organization, winning two Super Bowls with the team. In 2006, while with the Patriots, Samuel led the NFL with 10 interceptions, his single-season total was second in franchise history behind Ron Hall's 11 in 1964.
Former Eagles
LB Tracy White played with the Eagles from 2008-09 and played in 26 games. White tallied 29 tackles (17 solo) and one interception.
CB Kyle Arrington was originally signed by Philadelphia as a rookie free agent in 2008 and spent a week on the Philadelphia practice squad.
Former Teammates
WR Deion Branch played with DE Jason Babin in Seattle. The two played together for the Seahawks from 2007-08.
Branch also teamed up with FB Owen Schmitt in Seattle from 2008-09. Additionally, Branch played his entire Seattle tenure with DE Darryl Tapp. Both players played from 2006- 2009.
LB Tracy White played with Babin during the 2009 season with the Philadelphia Eagles.
WR Wes Welker (2005-06) and LB Rob Ninkovich (2007) played with RB Ronnie Brown with Miami. Brown was drafted by the Dolphins as the second overall pick in the 2005 draft.
G Dan Connolly played his only season with the Jacksonville Jaguars with Eagles DT Derek Landri. Landri was with the organization from 2007-09.
WR Chad Ochocinco played with Mathis at Cincinnati from 2008-10. Both players left the Bengals after the 2010 season.
Former College Teammates
DE Andre Carter played with CB Nnamdi Asomugha at University of California, Berkeley during the 2000 season, P Zoltan Mesko teamed up with DE Brandon Graham at the University of Michigan. The two Wolverine alum were both drafted in 2010. Graham was drafted in the 1st round (13 overall) and Mesko was taken in the fifth round (150 overall), respectively.
Mesko and Graham played with WR Jason Avant for the 2006 season; Avant's final before being selected in the 4th round (109 overall).
DE Mike Wright and DE Trent Cole were both defensive ends for the Cincinnati Bearcats during the 2003-04.
DT Kyle Love and LB Jamar Chaney both attended Mississippi State and started as true freshman during the 2006 season for the Bulldogs. Love went undrafted and signed as a free agent in 2010 whereas Chaney was selected in the 7th round (220 overall).
TE Aaron Hernandez, LB Brandon Spikes, and LB Jermaine Cunningham all played with WR Riley Cooper and P Chas Henry. Cooper was drafted out of high school by the Philadelphia Phillies in 2006, but elected to pursue a football career and was drafted in the 2010 drafted with the Patriots trio.
WR Wes Welker played at Texas Tech with DB Joselio Hanson from 2001-03. The two players are listed with identical height (5'9"), weight (185), and age (30). Additionally, both players were undrafted free agents.
T Sebastian Vollmer and DE Phillip Hunt played together at the University of Houston from 2005-08.
SS Sergio Brown and DT Trevor Laws, and DE Victor Abiamiri suited up for the Notre Dame Fighting Irish for 2006-07.
DE Mark Anderson and G Evan Mathis were members of the Alabama Crimson Tide from 2001-2004.
FS Patrick Chung teamed up with LB Casey Matthews from 2007-08 at the University of Oregon. **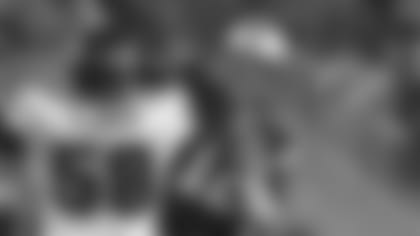 Tom Brady is slated to start against the Eagles for the fourth time in his career and for the third time in the regular season.
PATRIOTS vs. NFC EAST
The Patriots play each of the four NFC East teams this season as part of the NFL's schedule rotation. In addition to this week's game, the Patriots defeated Dallas, 20-16, on Oct. 16 and lost to the Giants 24-20 on Nov. 6. Both of those games were played at Gillette Stadium. In addition to traveling to Philadelphia this week, the Patriots will travel to Washington to face the Redskins on Dec. 11. The last time New England faced all four NFC East teams in a season was in 2007, when the Patriots compiled a 4- 0 record against the division. New England holds an all-time combined regular-season record of 15-23 against the NFC East teams - Dallas (4-7), N.Y. Giants (5-4), Philadelphia (4-6) and Washington (2-6). The Patriots are 1-1 against the NFC East in the Super Bowl after beating Philadelphia 24-21 in Super Bowl XXXIX and losing to the Giants 17-14 in Super Bowl XLI.
STRONG IN THE SECOND HALF
Since 2001, New England has done a remarkable job of finishing the season strong, compiling an NFL-best 61-15 (.803) record in games on or after Thanksgiving, including a 6-1 record in 2010.
2
The number of interceptions by Vince Wilfork in 2011. Anthony Pleasant (2001) is the only other Patriots defensive lineman to record two interceptions in the same season.
2
The number of punts returned by Julian Edelman for touchdowns during his career, the fourth Patriots' player with two or more punt returns for a touchdown.
7
The number of interceptions by Kyle Arrington to lead the NFL in 2011.His seven interceptions are more than the total for seven other teams. And ties the totals for three others.
7.12
The number of receptions that Wes Welker is averaging during his Patriots career with 506 receptions in 71 games, best in franchise history.
8
The number of times in NFL history a player reached 1,000 yards in the ninth game of the season after Wes Welker reached the milestone.
9.0
The number of sacks by Andre Carter in 2011, putting himself in position for his fourth 10-plus sack season.
10
The number of touchdown catches by TE Rob Gronkowski in 2011. The NFL record for a tight end is 13.
15
The number of touchdown receptions by the Patriots tight ends - Rob Gronkowski (10) and Aaron Hernandez (5).
20
The number of touchdown receptions by Rob Gronkowski since 2010, the most among all NFL tight ends.
20
The number of 10-tackle games by LB Jerod Mayo after he finished with a team-high 11 total tackles vs. Kansas City (11/21/11).
26
The number of games it took Rob Gronkowski to reach to 20 touchdowns, the fewest games among tight ends in NFL history.
34
The number of consecutive fourth quarter field goals made by Stephen Gostkowski, the most since the statistic began to be tracked in 1991.
622
The number of total yards by the Patriots in the win at Miami in the season opener, a franchise record. The previous best was 619 yards vs. Tennessee (10/18/09).
1
Tom Brady became the first player to follow a 500-yard performance with a 400-yard performance after Brady had backto- back games with 517 yards and 423 yards.
2
Brady joins Drew Brees (2011) as the only players to reach 3,000 yards in the first nine games of the season. Brady (3,032) had the most yards ever through the first nine games of the year.
4
The number of times that Brady has thrown a game-winning touchdown pass in the final minute of the game to turn a deficit into a Patriots win after a final-minute touchdown vs. Dallas (10/16), including the postseason. 7
The number of times that Brady has finished a season with 25 or more touchdowns. He is the fourth QB in NFL history to have 25 or more touchdown passes in at least seven different seasons.
9
The number of times Tom Brady has passed for 3,000 or more yards in a season, a franchise record for most 3,000-yard seasons. He enters this week with 3,266 passing yards.
11
Tom Brady was the 11th quarterback in NFL history to throw for 500 or more yards after he passed Brady for 517 in the 2011 opener at Miami.
19
The number of times Tom Brady has earned AFC Offensive Player of the Week honors. He earned the award in each of the first two weeks of the 2011 season.
18
The number of NFL quarterbacks who have reached 35,000 yards after Brady (38,010) reached the milestone at Miami (9/12).
40
The number of regular season 300-yard passing games by Tom Brady, a team record.
91
The number of times that Brady has thrown two or more touchdowns in a game. The Patriots are 76-15 when he throws for two or more touchdowns.
118
The number of wins that Brady has as a starting quarterback. He reached the 100-win milestone in the fewest number of starts (131) among all quarterbacks in the modern era.
1,327
The number of passing yards Brady had in the first three games (517, 423 and 387) of 2011. Brady's 1,327 yards set the NFL mark for the most passing yards ever in a three-game stretch.
3
The number of Super Bowl championships the Patriots have won since Robert Kraft purchased the team in 1994. That mark is the highest total in the NFL over that span. Only Denver (2; 1997 and 1998) and Pittsburgh (2; 2005 and 2008) have won multiple Super Bowl titles since 1994.
5
The number of conference championships the Patriots have won since Robert Kraft purchased the team in 1994. That mark is the highest total in the NFL over that span. Pittsburgh is second with three conference titles since 1994.
10
The number of division championships won by the Patriots since Kraft purchased the team in 1994.
12
The number of playoff seasons earned by the Patriots in the 17 seasons since Robert Kraft purchased the team.
17
The number of playoff games the Patriots have won since Robert Kraft purchased the team in 1994. That mark is the highest total in the NFL over that span. Pittsburgh ranks second with 15 playoff wins over that span.
26
The number of playoff games the Patriots have appeared in since 1994. The mark is tied with Pittsburgh for the most playoff games during that time period.
4
Bill Belichick is one of just four coaches to win three championships since the Super Bowl era began. Belichick joins three members of the Pro Football Hall of Fame in the exclusive club (Chuck Noll 4, Joe Gibbs 3 and Bill Walsh 3). Belichick is the only coach to win three Super Bowls in the post-1993 salary cap era and the only one to ever win three in four years.
184
Bill Belichick has 184 career victories as a head coach, including playoff games. Belichick moved past Bill Parcells into sole possession of ninth place in all-time coaching victories.
Tom Brady (3,266) is on pace to throw for 5,266 yards. Only two NFL players have thrown for 5,000 or more yards in a season with Dan Marino's NFL record 5,084 in 1984 and Drew Brees' 5,069 in 2008.
Brady has 25 touchdowns, putting him on pace for 40 touchdown passes, which would be his second season with 40 or more touchdowns. He had an NFL-record of 50 touchdowns in 2007. If Brady reaches 40 touchdowns, he will be just the second NFL player to have two seasons with 40 or more touchdowns. Dan Marino had 48 touchdowns in 1984 and 44 in 1986.
Brady has a current streak of 26 straight games with at least one touchdown pass, a Patriots team record. Brady has 118 wins as a starter and needs one more win to tie Johnny Unitas (119) for 6th all-time.
Brady passed Joe Montana (39) with his 40th career 300-yard game at NY Jets (11/13). Among active quarterbacks, his 40 300-yard games are third, behind Peyton manning (63) and Drew Brees (51).
ANDRE CARTER
Andre Carter pushed his 2011 sack total to 9.0 after getting a share of a sack against Kansas City (11/21). Carter has registered double-digit sacks three times in his career, including a career-high 12.5 in 2002 with San Francisco. The Patriots have had a player finish with double digit sack totals 12 times.
Carter tied a franchise record with 4.0 sacks at the NY Jets (11/13) and was named AFC Defensive Player of the Week. Carter leads all NFL defensive linemen in consecutive games played with 105. Houston's Antonio Smith is second with 102 consecutive games played.
JULIAN EDELMAN
Julian Edelman has the highest punt return average in Patriots history with a 13.7-yard average (44-603).
He became the fourth Patriots player with two or more punt returns for a touchdown after his 72-yard touchdown return vs. Kansas City (11/21), joining Troy Brown (3), Irving Fryar (3) and Mike Haynes (2).
ROB GRONKOWSKI
Rob Gronkowski has 10 touchdowns so far in 2011, putting him on pace for 16 for the year. The NFL record for most touchdowns in a season by a tight end is 13 by Vernon Davis (SF) in 2009 and Antonio Gates (SD) in 2004. As a rookie in 2010, Gronkowski set the franchise record for touchdowns by a tight end with 10, which he matched in 2011.
Gronkowski has 20 touchdown catches in 26 career NFL games. He reached the 20 mark in the fewest games among tight ends in NFL history.
His 20 touchdown receptions since 2010 are the most in the NFL by a tight end and the second most among all NFL players.
Gronkowski (805) is on pace to finish the year with 1,288 receiving yards, which would set a franchise record for a tight end. Ben Coates had 1,174 receiving yards in 1994. The 1,288 receiving yards would be second most by a tight end in NFL history to the 1,290 by Kellen Winslow in 1980 with San Diego.
WES WELKER
Wes Welker has 74 receptions through 10 games and is on pace for 118, which would be the 8th best in NFL history and second in Patriots history to Welker's 123 in 2009.
Welker has 1,028 receiving yards and is on pace for 1,645, which would be 8th all-time in NFL history and the most in Patriots history.
Welker has a streak of 71 straight regular season games with at least one reception as a member of the Patriots to extend a franchise record. TE Ben Coates held the previous mark with 63 straight games. Welker has caught at least one pass in 88 straight regular season games in his NFL career.
KYLE ARRINGTON
Kyle Arrington had two interceptions vs. Kansas City (11/21) and leads the NFL with seven interceptions. The last Patriots player to lead the NFL in interceptions was Asante Samuel with 10 in 2006.
VINCE WILFORK
Vince Wilfork has two interceptions so far in 2011 and is one of four Patriots defensive lineman to ever register two career interceptions. Anthony Pleasant (2001) is the only other Patriots defensive lineman to record two interceptions in a single season.
PATRIOTS DEDICATE 2011 SEASON TO MYRA KRAFT
The Patriots have dedicated the 2011 season to the loving memory of Myra Kraft, who passed away on July 20 after a courageous battle with cancer. Every Patriots player and coach are honoring Myra's memory by wearing a patch with her initials on it in recognition of her lifelong contributions to the local and global philanthropic community and her influence on the charitable mission of the entire Patriots organization. The patch will be worn on the left chest of every player throughout the season.