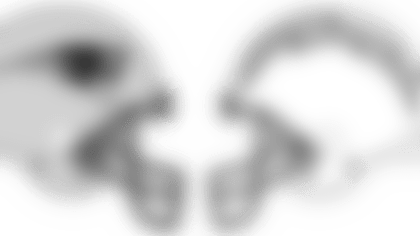 PATRIOTS(4-1) atCHARGERS* (2-4)
*Sun., Oct. 24, 2010 at 4:15 p.m. EDT
Qualcomm Stadium (70,000)
The New England Patriots improved to eight straight wins following the Bye Week under head coach Bill Belichick after a 23-20 overtime victory vs. Baltimore to improve to a 4-1 record. The Patriots have started the season with at least four wins in their first five games for the fourth time under Belichick.
The Patriots will make their first trip to the West Coast since the 2008 season when they had two sets of back-to-back West Coast games at San Francisco and San Diego in October followed by December games at Seattle and Oakland. The Patriots were 3-1 in those games with the only loss coming against the Chargers.
QB Tom Brady had his first 300-yard game against San Diego in his third NFL start during the 2001 season. He completed 33-of-54 passes for 364 yards in a 29-26 overtime win against the Chargers on Oct. 14, 2001 at Foxboro Stadium.
THE PATRIOTS WANT TO HELP KICK CANCER IN 2010
Through the New England Patriots Charitable Foundation's "Kick Cancer" campaign, a season-long initiative to increase cancer awareness among Patriots fans, the team will promote breast cancer awareness during the month of October. The Patriots are supporting the NFL's league-wide breast cancer awareness initiative called "A Crucial Catch: Annual Screening Saves Lives." Patriots players and coaches will wear pink apparel during each October game, including LB Gary Guyton, whose mother is a breast cancer survivor. For more information, visit www.patriots.com/community.
TELEVISION:This week's game will be broadcast to a regional audience by CBS and can be seen in Boston on WBZ-TV Channel 4. Jim Nantz will handle play-byplay duties with Phil Simms providing color. The game will be produced by Lance Barrow and directed by Mike Arnold.
NATIONAL RADIO:This week's game will be broadcast to a national audience the Westwood One Radio Sports. Kevin Kugler and Mark Malone will call the game.
RADIO:98.5 FM, The Sports Hub, is the flagship station for the Patriots Radio Network. A complete listing of the network's 36 stations can be found here. Play-by-play broadcaster Gil Santos is in his 34th season as the voice of the Patriots and will call the action along with Patriots Hall of Famer Gino Cappelletti. Santos and Cappelletti are celebrating their 27th season as a tandem.
PATRIOTS GOOD IN OCTOBER
With Last week's win over Baltimore, the Patriots improved to 27-5 in the month of October since the 2003 season.
NFL'S BEST ROAD WARRIORS THIS DECADE
Since the start of the 2000 season, the Patriots have the third best road record at 52-30, behind only Indianapolis (57-27) and Philadelphia (54-28-1).
SERIES HISTORY
The Patriots and the Chargers will play for the 38th time overall, including three postseason meetings. The teams met in the 1963 AFL Championship game, the 2006 AFC Divisional Playoff game and the 2007 AFC Championship game. The Patriots lead the series with a 2-1 postseason mark, with the one loss coming in the 1963 AFL Championship game.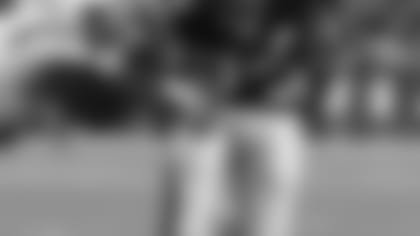 ]()The Patriots lead the regular-season series with an 18-14-2 record and are 20-15-2 overall against the Chargers. This week's game will be the first time the teams have met since a 30-10 San Diego win on Oct. 12, 2008 at Qualcomm Stadium.
The series dates back to 1960, the inaugural season for each team. Bill Belichick is 3-5 in his career against the Chargers with a 2-3 record while the Patriots head coach.
SERIES BREAKDOWN
(Includes Postseason)
Overall Record: 20-15-2
Home Record: 11-8-1
    Foxborough: 9-1-0

* Away Record: 9-7-1
    San Diego: 8-7-1

* Longest winning streak: 10 games (12/02/73-10/14/01) * Longest losing streak: 4 games (11/10/68- 11/15/70) * Bill Belichick vs. San Diego: 3-5 (1-2 with Cleveland) * Norv Turner vs. New England: 2-4 (1-2 with San Diego)
The Patriots won 10 straight games against the Chargers from Dec. 2, 1973 through October 14, 2001.
The Patriots first championship game was played at San Diego against the Chargers on Jan. 1, 1974 in the AFL Championship game. San Diego beat the Patriots in that game, 51-10.
Tom Brady's first 300-yard game was on Oct. 14, 2001 when he completed 33-of-54 passes for 364 yards in a 29-26 overtime win.
San Diego Chargers Executive Vice President and General Manager A.J. Smith graduated from Bishop Hendricken High School in Warwick, R.I., was an assistant coach at Cranston West High School from 1971-76, was head coach of the Rhode Island Kings (EFL) in 1976, an assistant coach at the University of Rhode Island in 1978 and a part-time scout for the Patriots from 1978-80.
Chargers Executive Officer A.G. Spanos attended Tufts University in Medford, Mass.
San Diego DE Jacques Cesaire was born in Worcester, Mass., attended Gardner High School (Mass.) and played college football at Southern Connecticut State University.
Chargers ILB Stephen Cooper attended Wareham (Mass.) High School and played college football for the University of Maine Black Bears.
Chargers Special Teams Coach Steve Crosby was special teams and tight ends coach for the New England Patriots in 1990.
Patriots LB Tully Banta-Cain and RB Thomas Clayton were teammates on the San Francisco 49ers with Chargers QB J.T. O'Sullivan and DB Donald Strickland during the 2008 season.
New England RB Sammy Morris and WR Wes Welker played for the Miami Dolphins with San Diego TE Randy McMichael between 2004 and 2006.
Patriots S Jarrad Page and Chargers TE Kris Wilson both played for the Kansas City Chiefs from 2006-07.
New England DL Gerard Warren and San Diego DT Antonio Garay were teammates on the Cleveland Browns in 2003.
Patriots DB Jonathan Wilhite played at Auburn with Chargers G Tyronne Green and T Marcus McNeil.
New England Patriots rookies - DE Jermaine Cunningham and LB Brandon Spikes - played with San Diego Chargers LB Brandon Siler at Florida in 2006.
Patriots C Dan Koppen and Chargers DT Antonio Garay were teammates at Boston College from 1999-2002.
New England T Matt Light and San Diego LB Shaun Phillips played together for Purdue from 1999-2000.
Patriots rookie TE Rob Gronkowski and Chargers CB Antoine Cason were teammates at Arizona in 2007.
New England QB Brian Hoyer and San Diego DL Ogemdi Nwagbuo played together for Michigan State for two seasons, from 2006-07.
Patriots OL Ryan Wendell and Chargers rookie RB Ryan Mathews were teammates at Fresno State in 2007.
PATRIOTS FIRST AFC WEST
The Patriots are 64-73-6 all-time against AFC West opponents. The Patriots are 11-10 against the AFC West under head coach Bill Belichick. Last season, the Patriots faced just one AFC West team, losing 20-17 at Denver on Oct. 11.
]()2**
The number kickoff returns that WR Brandon Tate has returned for a touchdown in 2010 after he returned a 97-yard kickoff for a touchdown vs. Cincinnati (9/12) and a 103-yard kickoff for a touchdown at Miami (10/4). Tate is the first Patriots' player to return two kicks for a touchdown in a season since Kevin Faulk returned two for a touchdown in 2002. The Patriots' record for most returns in a single season is three by Raymond Clayborn in 1977.
2
The number of second half kickoffs returned for a touchdown by Tate. Both of his 2010 kickoff returns for a touchdown were on the second half kickoff.
2
The number of blocked kicks recorded by S Patrick Chung in 2010 after he blocked a punt and a field goal in the Patriots win at Miami (10/4). He is the first NFL player to block a field goal and a punt in the same game since CB Ramon Walker of Houston blocked a field goal and a punt vs. New England on Nov. 23, 2003.
2
The number of interceptions that the Patriots have returned for a touchdown in 2010 after LB Gary Guyton returned an interception 59 yards for a score vs. Cincinnati (9/12) and S Patrick Chung returned an interception 51 yards for a score at Miami (10/4).
3The number of seasons that Welker has reached 100 receptions and 1,000 receiving yards to join Marvin Harrison (4), Jerry Rice (3), Herman Moore (3) and Brandon Marshall (3) as the only players to catch 100 passes and have 1,000 receiving yards in three consecutive seasons.
7
The number of seasons that Tom Brady has passed for more than 3,000 yards to tie the team record with Drew Bledsoe.
11
The number of 10-plus reception games by Wes Welker. He has the most 10-plus reception games in Patriots' history.
23
The number of consecutive regular-season starts that Tom Brady has won at Gillette Stadium. The NFL record for most consecutive home wins by a starting quarterback since the 1970 AFL-NFL merger is held by Brett Favre, who won 25 straight games for Green Bay (1995-98).
30The number of game-winning performances by Brady to lead his team to a victory from a fourth quarter deficit or tie after rallying the Patriots from a 20-10 fourth quarter deficit to a 23-20 overtime win vs. Baltimore (10/17).
30.8The number of points the Patriots are averaging in 2010, the highest in the NFL. The Patriots are on pace to finish with 493 points, which would be second in team history to the 589 scored in 2007.
68The number of consecutive regular-season games that Welker has caught at least one pass. He has caught at least one pass in all 54 games as a member of the Patriots, including three postseason games.
72
The number of times that Brady has thrown two or more touchdowns in a game. The Patriots are 61-11 when he throws for two or more touchdowns.
101
The number of wins that Brady has as a starting quarterback. He reached the milestone in the fewest number of starts (131) among all quarterbacks in the modern era.
3
The number of Super Bowl championships the Patriots have won since Robert Kraft purchased the team in 1994. That mark is the highest total in the NFL over that span. Only Denver (2; 1997 and 1998) and Pittsburgh (2; 2005 and 2008) have won multiple Super Bowl titles since 1994.
5
The number of conference championships the Patriots have won since Robert Kraft purchased the team in 1994. That mark is the highest total in the NFL over that span. Pittsburgh is second with three conference titles since 1994.
17
The number of playoff games the Patriots have won since Robert Kraft purchased the team in 1994. That mark is the highest total in the NFL over that span. Pittsburgh ranks second with 15 playoff wins over that span.
25
The number of playoff games the Patriots have appeared in since 1994. The mark is the highest in the NFL, ahead of the 23 games played by Pittsburgh.
175The number consecutive home games the Patriots have sold out, a streak that includes every preseason, regular season and playoff game since the 1994 regular season opener.
4Bill Belichick is one of just four coaches to win three championships since the Super Bowl era began. Belichick joins three members of the Pro Football Hall of Fame in the exclusive club (Chuck Knoll 4, Joe Gibbs 3 and Bill Walsh 3). Belichick is the only coach to win three Super Bowls in the post-1993 salary cap era and the only one to ever win three in four years.
111-38
The Patriots' regular season record since 2001 under Head Coach Bill Belichick. Under Belichick, the Patriots have won 74.5 percent of their regular season games, recording the highest winning percentage of any major American professional sports team over that span.