Why is there a limit on players returning from IR? Wouldn't it be in the league's best interest, especially with their desire to increase games played, to allow players to let injuries heal if need be? I'm sure there can be measures implemented to prevent abuse of IR, so that's not an issue.
Overall I agree with your premise here, Mike. I've often made similar comments about the process and I've been at least encouraged by the fact that the league seems to be heading in that direction with new rules allowing for first one, then two and now three players to return from IR during the season. I'm sure you answered the question as to why all players aren't allowed to return – it would certainly open up some possibilities for abusing the various lists – but if teams want to pay the players and deal with the cap consequences then that should be their decision. The one rule I would implement is an individual would only be allowed to be placed on IR once during the season. So, an early injury followed by a return and another injury would thus end that player's season. I even think the eight-week waiting period is too long. Make it four weeks and allow teams to use it like baseball where players are replaced on the roster while injured players recover. Financially it wouldn't make a lot of sense for teams to abuse the list because it would only mean more dollars are spent on players who wouldn't always be available. As long as teams are required to have a full 53-man roster each week, then I don't see why a more fluid injury list couldn't work.
Do any of the guards on the team also play center? As for right now, the only clear backup to David Andrews is seventh-rounder Dustin Woodard. Also, who are your favorite backup interior offensive linemen to make the 53?
Joe Thuney can play center and youngsters like Hjalte Froholdt spent some time snapping during training camp last summer as well. Woodard played center his entire senior year so he's clearly an option. Michael Onwenu has played exclusively guard in college but I believe he and Woodard have realistic chances of sticking around, whether on the active roster or the practice squad. Obviously it's impossible to make judgments without seeing the players on the field but they both have solid resumes that might translate to backup roles on the interior.
What UDFA should I get over-hyped about this offseason?
I like the way you asked that … over-hyped about. I always enjoy that aspect of the summer too. Obviously we know there will be at least one undrafted free agent who sticks around. Virtually every team does. Picking the right one is tough under the best of conditions but without the benefit of watching OTAs this spring makes it even worse. I would tend to stick with positions where depth seems to be a concern and for that reason I'll go with wide receiver. Like Jakobi Meyers and Gunner Olszewski last year, I feel there are spots to be won at wideout. If you're asking me to pick one, I'll go with Miami's Jeff Thomas. He's a small (5-10, 174), quick slot-type who had his struggles at Miami with suspensions, but I believe he has the ability to make an impact. We shall see.
I'm concerned with our defensive line. I know we signed Beau Allen, but he seems to be a downgrade from Danny Shelton. And we still have Dietrich Wise at defensive end and he's just too small and gets steamrolled in the run game. We saw last year, as good as the Boogeyman were and the secondary, teams ran on us all year. I think the addition of Anfernee Jennings will help on the outside. I was hoping Bill Belichick would take someone like Leki Fotu in the draft or sign another big body in free agency to shore up the inside. So what are your thoughts on our DL and are there any big bodies remaining in FA or we could acquire by trade?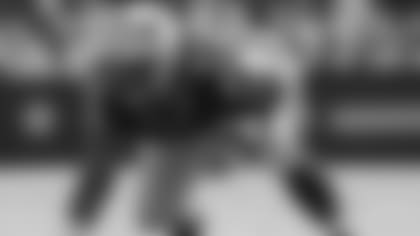 I agree the defensive tackle spot looks a little thin at the moment. Allen replaces Shelton but there's not much known at the position other than Lawrence Guy. Byron Cowart could carve out a bigger role than he held a year ago as a rookie, but even then they could probably use another option. However, I'm not as concerned overall as you seem to be with that aspect of the defense. The 2019 team absolutely struggled at times to stop the run and it was an occasional problem, particularly in the playoffs. But overall the Patriots still found a way to win 12 games despite those troubles. The bigger problem last year was the offense's inability to consistently move the ball and score points. I'm far more concerned with that element of the Patriots right now than I am with the defense's ability to stop the run. But I do agree with your assessment that the defensive tackle position seems a little thin.
If Jarrett Stidham has a rough start in the season, do you see the Patriots starting Brian Lewerke or J'Mar Smith in a certain situation?
It's almost impossible to predict how the undrafted rookies will factor in without seeing them on the field but I'd be surprised if either one of those players has much of a role in 2020. With so little time to practice on the field I don't see how they can get up to speed to the point where they can compete for playing time. Stidham and Brian Hoyer have experience playing in the system and they understand the offense. Those two figure to take the majority of the snaps this season and unless there are injuries I don't see Lewerke or Smith being factors. Just making the team would be a major accomplishment for either player.
It sounds like Tom Brady recruited Rob Gronkowski before he signed with Tampa Bay, so why isn't this tampering?
I suppose it's certainly possible that tampering was involved but I feel like the more likely scenario was Gronk reached out to Bill Belichick and told him he wanted to come out of retirement and wished to be traded to Tampa Bay. Clearly he was only playing for the Bucs because Brady is the only quarterback he said he would play for. So that's why I feel you may be right and there was some tampering involved. But I also think there was some talk between the Patriots and Bucs that likely went on for a while before we knew about it. Maybe a week or two. It was part of the negotiations involved. Tampering charges would probably need to be filed by the Patriots in order for the league to further investigate, but it doesn't seem like the Patriots or the league have any plans to do so.
The Patriots unveiled the new 2020 uniforms and 80 percent of the fans and most the talk show hosts say they look high school-ish. Is there any chance they could change in 2021? I personally hate the blue pants and shoulder stripes. If you're going to have colored pants, the old red ones from the 1970s were nice or go back to silver.
Well I'm not sure where you're getting you stats from. I haven't seen any polls indicating 80 percent of Patriots liked and hated the new uniforms. Personally, I don't like the changes and I wasn't overly fond of the blue and silver the team has used over the last 20-plus years. However, I'm sort of conflicted on this because the team has done nothing but win while wearing them and although I loved the red and white combinations of the 1970s, including the red pants you mentioned, the truth is the Patriots never really won anything wearing those. Bottom line is there won't be any changes made for a while as the league prohibits teams from altering uniforms for five years.
Just saw your article about the debate on the Patriots "All Decade Team", particularly, the part involving James White, LeGarrette Blount and Danny Amendola. To me, this should have been a non-debate. All three have a place on the team - at the sacrifice of Wes Welker.
Let's face it, Welker was playing for the Broncos from 2013 on, and never won a SB with the Pats. In fact, his most remembered play in any SB is the drop of a pass that would have sealed a Patriot victory over the Giants, not a play that won the game - like Julian and Danny are remembered for.
Basically, Welker made this team because of the memory of what he did the decade before this one, and for the residual three seasons of regular season stats at the beginning of this decade as a WR, during a period of playoff disappointment and zero championships. That is neither what the Patriots are about, nor what the other players in the mix are measured by. So why measure Welker that way? If Welker gets a place on this team by this regular season measure as a WR, then White should not as a RB, as once who don't split him wide, his stats as a RB (although good) were neither special nor game changing - while Blount's running was often not only spectacular, but often game controlling in the playoffs.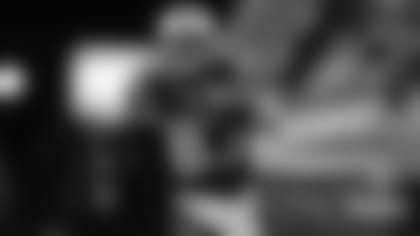 Although Amendola's regular season statistical perfomance (on a "per season average") paled compared to Welker's, he played more seasons and went to more playoff games, so his total statistical contributions as a Patriot this decade measure up. More importantly, while Welker did not stand out in playoffs, Amendola was HUGE, earning the nickname "Playoff Danny"! He helped the Patriots to 3 SB's this this decade, and had a MAJOR part in winning 2.
Other than Brady, White was arguably the most important cog during the last 3 SB appearences as a combo RB/WR who could do it all...not as either a WR or a RB. So of course he is the Flex. Blount controled so many big games as a RB, and had the stats to boot. So of course he is the RB.
But be honest, do you remember Welker for what he did the previous decade? Or this one? Regular season, or playoffs?
So entering the playoffs, if your roster includes Gronk, Edleman, Amendola and White...knowing what you know if big game perfomances...who do you compliment them with? Welker or the ball contoling big game play of Blount.
Looked at another way, if your playoff roster includes Gronk, Edleman, White and Blount, knowing what you know of big game performances, do you want Amendola or Wleker.
I love Welker. But I love championships more. And I value the diverse and clutch play of the players below that won us those championships, more than the 100 catch seasons of Welker duing the championshipless 2010-2012 seasons.
....and it really should not be much of a debate.
I love the end of this post the most – "and it really should not be a debate" – which translates to I'm right and you're wrong. Followed by – "respectfully." So, you respectfully tell me I'm wrong by saying it really shouldn't be a debate. Got it.
I've decided to ignore your advice and try to debate it anyway. In all seriousness … I love that my story elicited such a detailed and well-thought response. This is what makes doing what we do fun. If everyone agreed, there'd be nothing to debate and that would be boring.
First, I'm going to ignore most of this and focus on Welker and Blount because we agree on everything else. You dismiss Welker for a number of reasons, one of which is that he played in only three seasons in the decade. But Blount only played for the Patriots in three-plus seasons in the decade (five games in 2014) and actually took part in about the same amount of games as Welker during that time (49 for Blount, 47 for Welker). In the playoffs where you site Blount's major contributions, it basically comes down to two games, both blowout wins over Indy. Blount rushed for 166 and 148 yards in wins over the Colts in 2013 and 2014 and totaled seven touchdowns in those games. Otherwise Blount never averaged more than 4 yards per carry in any of the other six playoff games he played for the Patriots and scored a total of one TD in those games. His "best" performance other than the Colts blowouts came against Pittsburgh in 2016 when he rushed 16 times for 47 yards (2.9 per carry) and a touchdown. His best Super Bowl was against Seattle when he rushed 14 times for 40 yards (2.8 average). He also fumbled against the Falcons in the first half of Super Bowl LI.
Meanwhile, the Welker who is often blamed because he never was on a team that won it all consistently played well in the playoffs. The problem is he is blamed for not holding a catchable but off-target pass against the Giants in Super Bowl XLVI. He caught seven passes for 60 yards in that game. The next year in 2012 he caught eight balls for 131 yards in the playoffs against Houston and followed that with eight more for 117 yards and a touchdown in the AFC title game loss to Baltimore. So, it's true that Welker doesn't have a ring, but his performances in the playoffs were consistently strong, unlike Blount's.
To me, it was rather simple to focus on White's accomplishments over Blount's as the running back, and as you said Amendola was right there with Welker and Edelman in the playoffs so I made room for all three.
Again, these aren't choices meant to have everyone agree. There is supposed to be debate and as I said above … you made a strong one. Thanks for taking the time to read and respond.
Since Joe Thuney is being paid top dollar for an offensive lineman, do you think the Pats will move him to left tackle where they get paid top dollar and Isaiah Wynn to guard?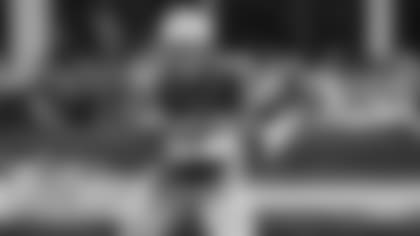 Thuney played some tackle in college but has been strictly a guard since coming to the Patriots. It's always a possibility that Belichick would make some changes up from and slide Thuney to tackle while moving Wynn inside, but to this point I haven't seen any indications that something like that could happen anytime soon. Wynn has played tackle in his two seasons with the Patriots and hasn't seen any action at guard. The finances would make more sense, but honestly what's the difference as long as they're both in the lineup? Thuney makes more than Wynn but if they switched positions the salaries wouldn't change so unless you feel Thuney is a better tackle and Wynn is a better guard than I don't see any logic in making the switch.
Overall, I liked the draft. Extending Joe Thuney, reworking Dont'a Hightower's contract and trading Rex Burkhead will give enough space to operate during the season. Still, I'm missing a speedy receiver and another fast linebacker for the front 6. Do you think Pats are looking for one of these positions?
While I agree some cap space could easily be obtained by making some moves, including some of the ones you suggested, adding the pieces you want would also cost money. So, if you feel those moves need to be made in order to find enough space to operate this season, what happens is the Patriots start adding a speedy receivers and linebackers? Those things cost money, and not all holes will be addressed this year. Leaving the cap stuff to the side, I think the Patriots are trying to rebuild their roster and finding players that fit. I agree that speed at receiver is lacking, although I am intrigued by Damiere Byrd because he's one of the few wideouts on the roster who has world-class speed. We'll see how he fits in and if he can find a role in the offense. I think they added speed at linebacker in the draft with Josh Uche, who I am not as concerned there and don't see the need to spend money of a free agent at the moment. Again, there are a lot of moving parts still in play and the uncertainty surrounding the offseason training and the season itself make it even tougher to figure out.
What was record in 2009 and 2010?
The winner of the Random Question of the Week goes to Fred. Congrats. Anyway, the Patriots went 10-6 in 2009 and wound up hosting the Ravens as AFC East champs. Baltimore came away with a 33-14 victory. The following year the Patriots took the top seed in the AFC with a 14-2 record, only to be bounced in the divisional round by the Jets at home, 28-21.
Last year the Patriots longest rush of three year was for 33 yards by Rex Burkhead, which comes in at the 56th longest rush in the NFL last year. James White was at 58 with a 32 yard run and Sony Michel was at 66 with a 26-yarder. This lack of home run ability with the running game stood out to me last year, and there were runs I saw that if the RB had just been a step or two faster they would have been gone. I think the lack of long runs is evident of a lack of RB speed that can deliver those runs where you can outrun players in the secondary. With that said I was surprised Matt Breida could be had for just a fifth-round pick, but the Pats made no move for a RB with such speed who could be had so cheaply. What's your thoughts on my thoughts?
I think the Patriots running game was not very good last year. The lack of explosive plays was one reason, but not the most telling. Tom me the inability to consistently pick up yards on early downs and keep the offense on schedule with second-and-5s and third-and-3s was a much bigger problem. Not being able to plow in from the 1 in the playoff loss to the Titans was a much bigger problem as well. Yes, the trio you mentioned lacked the ability to take it to the house, and in Michel's case in particular I don't see that changing. But I don't feel Matt Breida would substantially alter the depth chart in any way. Just because he has an 80-yard run on his resume doesn't mean he's any more effective than any of the Patriots backs, and that includes the untested Damien Harris. Hopefully with the offensive line back in place the running game can revert to the form it showed in late 2018 and be a big part of the offense again. Michel didn't have any real long runs as a rookie either but the production was solid.