The 2-6 Patriots return home to Gillette Stadium this weekend to face the 3-5 Washington Commanders with New England coming off a loss in Miami that also cost them their leading receiver and dropped them to last place in the conference. The Patriots have now lost four of their last five and with two games to go before the bye week, they're looking to stack some wins to help turn their season around.
After a 2-0 start, the Commanders have dropped five of their last six, with a lone win coming against the Falcons. Last week, Washington went head to head with their divisional rivals the Philadelphia Eagles, but fell just short, losing 38-31 in a shootout. That made the third time this season the Commanders surpassed 30 points, a feat the 2023 Patriots are still waiting to accomplish. The Commanders traded away two of their best defensive players this week as Washington is already turning one eye toward the future, but they still have a number of talented players across their roster, including a speedy receiver group, that will test the battered Patriots in a variety of ways.
Here are the 10 things to watch for Patriots vs. Commanders.
Sam Howell Slingin' It
Sam Howell has taken over as the Commanders starter this season and has flashed some ability to make big plays. Overall, Howell has thrown 13 touchdowns to eight interceptions, coming in 15th overall in EPA. However, Howell has taken a league-leading 41 sacks already and that should provide a nice target for the Patriots defensive front. Five of those touchdowns have gone for more than 20 yards, as Howell's ability to find his playmakers downfield is a significant threat. The Patriots must hit Howell early and often and force mistakes, while keeping an eye on the deep ball, something that burned the Pats defense last week against the Dolphins.
"Offensively, [Sam] Howell's been impressive, spreads the ball around, gets it to everybody, quick release," said Bill Belichick this week. "Obviously, they throw a lot of passes, but they don't have many negative runs. They do a good job there, and, again, he's used all his receivers."
The Leftovers Commanders Pass Rushers
Washington traded away defensive linemen Chase Young and Montez Sweat this past week, removing two of their best defensive players and pass rushers, and losing a combined 11.5 sacks in the process. However, they still have Jonathan Allen (three sacks), James Smith-Williams (one sack) and Casey Toohill (four sacks) but they are not the players that Young and Sweat were. So this is a welcome reprieve for the Patriots beleaguered offensive line that has already faced some of the best fronts in the league.
"Well, they play [Casey] Toohill and [James] Smith-Williams, they rotate them in there anyway," said Belichick. "I'm sure they wanted to play the rookies. I don't think they would have traded them if they didn't feel good about the guys they had behind them, and I can see why. So, we'll be ready for them."
For the Patriots offensive line, they're as healthy as they've been all season, though Trent Brown continues to fight through multiple injuries that limited him in practice. The team should however be looking at a third-straight week with the same starting lineup, though a three-player rotation has continued at guard, while Conor McDermott remains another option to try out at right tackle.
Terry McLaurin & Commanders Weaponry
The most dangerous aspect of the Commanders attack is their wide receiver group, led by Terry McLaurin (42 catches, 495 yards, two touchdowns), Jahan Dotson (30 catches, 291 yards, two touchdowns), and Curtis Samuel (35 catches, 332 yards, two touchdowns). That trio already has some excellent production, illustrating how effective Washington's offense has been in their many back-and-forth games. The Patriots will need better communication and coordination in their secondary this week. They were burned too many times against the Dolphins by their own mental mistakes. Washington has a similar ability to make them pay for those mistakes.
"[McLaurin]'s a very explosive player, threatens all three levels of the defense, very good after the catch," assessed Belichick. "Really, all those guys are. He can make plays down the field, intermediate, catch-and-run plays. He's quick, plays a lot of different positions. They move him around. But, they get the ball to everybody."
Big 'Bama Back
The Commanders are 32nd in the league in rushing attempts as their offensive attack as well as the way their games have unfolded have kept them from leaning on their ground game. They've broken 100 yards just three times this season, but they still have a big bruising back from Alabama named Brian Robinson who has 95 carries for 385 yards and four touchdowns. Robinson's size and power are a bit of a departure from recent matchups against the speedy Dolphins and the lighter running backs of Buffalo. New England has had some solid defensive performances against the run this year, and that could give them the confidence to play more dime packages if they think they can contain Robinson with more defensive backs on the field. The potential absence of Ja'Whaun Bentley would be a significant blow.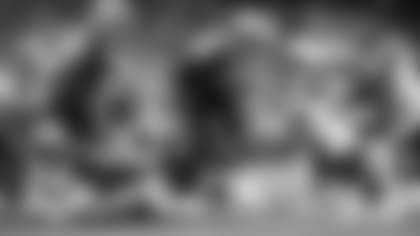 Rhamondre on Track?
Rhamondre Stevenson hasn't had a true breakout game yet this season, but in recent weeks he's showed signs of life, starting with his big catch-and-run that set up the game-winning touchdown against the Bills. He followed that up with some tough running against the Dolphins that saw him post a season-high for average yards after contact (3.2). A rejuvenated rushing attack is one of the forgotten ways for the offense to get more production. Washington's two biggest losses of the season saw them surrender their largest rushing yardage totals, a sign of teams both scoring and putting games away on the ground. That could be a nice formula for the Patriots as well.
Mac without Bourne
Kendrick Bourne landed on IR this week, another in a long list of buzzkill injuries this season. Bourne was having a career season and now he'll enter free agency next spring coming off a major knee surgery. It's frustrating all around, especially for a player who was finally producing like many thought he could if he only got the chance. What's next for Mac Jones without his latest favorite target? Bourne provided excellent run-after-catch ability and with the dearth of explosive plays from the offense, those big pickups by Bourne will be missed. The Patriots have to find another way to generate some chunk plays, especially going up against an offense that won't be afraid to take their shots downfield.
"Kendrick's a very good person to have out there in terms of energy and stuff, and also just from a leadership standpoint," said Mac this week. "I think the young guys and old guys have a great chance, a great opportunity for us to work together, go out there and create some explosive plays and see what we can do to kind of get this thing rolling."
Rise of Tyquan? Boutte?
Who will step up without Bourne, as well as potentially DeVante Parker? On the inside, it's a good bet that Juju Smith-Schuster will see a renewed spike in snaps. Juju hasn't made a major impact yet despite scoring his first touchdown of the season last week, but now the offense needs him to step up to replace some of Bourne's slot snaps. If Parker can't go it could open the door for Tyquan Thornton, who was a healthy scratch last week as he's struggled to get on the field and carve out a role since returning from IR. Thornton's speed remains intriguing and perhaps thrusting him back into the fire is the only way to break him out. Finally comes Kayshon Boutte, who had a promising preseason and already was forced to fill in for Parker in Week 1. Now, Boutte could get a chance to show what he has inside, a spot where he's better equipped. As Bill O'Brien said on Tuesday of this week, "It's a big week for the receivers."
"I think this week of practice will be really good to see who wants it, who wants to go out there and compete and who wants to pay attention to the details and work to get on the same page, the spacing, the depth, the splits and all that stuff," said Mac on Wednesday. "As a quarterback, that's what I'm going to focus on is helping them understand how important that is for me to have success, and that ultimately gives them success."
"Like some other guys that aren't able to play, it gives other players opportunities, and we'll see what they do with them," said Belichick of the receiver situation. "Some guys have stepped in and really done a really good job for us – [Anfernee] Jennings, Mike [Onwenu] playing right tackle, you just go right down the line. Pop [Demario Douglas], those guys that have had opportunities that have stepped in, played well and helped themselves, [Christian] Barmore. Yeah, we'll see how it goes at that spot."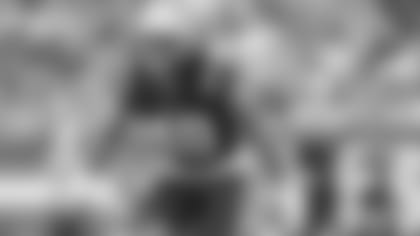 All Eyes on Tavai
Ja'Whaun Bentley continues to battle a hamstring injury suffered against the Dolphins, putting a major hole in the middle of the Patriots defense. Like Bourne, Bentley was on pace for a career season and while it seems like he'll be back sooner than later, losing the leader in the middle is a tough one to overcome. It starts with Jahlani Tavai, who figures to take over a three-down role in Bentley's absence. Tavai is another player having an excellent year despite the team's two wins, and this is a chance to show what he can do with a role in the middle, whereas he had been shifting between off the ball and the edge. Alongside him, Mack Wilson will continue to see his role elevate similarly to Tavai, while Marte Mapu could also re-enter the mix, especially on passing downs.
Sidy Sow on Guard
Another growing bright spot for the Pats has been the recent play of rookie Sidy Sow at right guard. Sow was a guard in college but spent most of his time at right tackle this summer. Over the last two games, with Michael Onwenu taking over at right tackle, Sow has shifted back to his more natural position and has looked comfortable, he's allowed just one pressure over the last two games while playing 89 total snaps. Sow is giving the team some much-needed stability and as a rookie that bodes extremely well for the future.
Keion White
White played his most substantial role in his return from a concussion that cost him the Bills game, logging 62 total snaps and showing up with two pressures, two stops and drew a holding penalty. Just like that, White was flashing exactly what the Patriots were hoping he might be when they drafted him in the second round, a three-down disruptive player who can make an impact against the run and the pass. White's role should remain a significant one as the team looks to groom him into one of their future core defenders. White, along with Marte Mapu, should be among the team's priorities moving forward this season.
DISCLAIMER: The views and thoughts expressed in this article are those of the writer and don't necessarily reflect those of the organization. Read Full Disclaimer