The Patriots hit the quasi-halfway mark of the season at 2-6, and with the trade deadline upon us it's easy to speculate on potential moves the team could consider, but the reality is the NFL is different from other sports. While deadlines in the NBA, NHL and MLB are major avenues for teams to gear up for a playoff run/sell pieces for quality young talent, football doesn't really work that way.
For starters, it's much more difficult for a player to quickly assimilate into another team's system and therefore provide the type of lift that a starting pitcher might give to a baseball team in a pennant race. NFL teams also don't have the ability to acquire young minor league prospects who've already shown they have the ability to perform at the professional level, as is the case in baseball and hockey.
Instead, most deals involving players result in draft picks – like Monday's trade sending Leonard Williams to Seattle for a pair of picks – and therefore don't really offer a legitimate avenue for a struggling team to continue rebuilding. So, rather than taking a microscope to Tuesday's moves, the idea here is to look at the bevy of Patriots who are entering the final year of their contracts and are set to hit free agency. Which should be back and which should be allowed to hit the market? (This is not a complete list of all pending free agents but rather a look at some key players):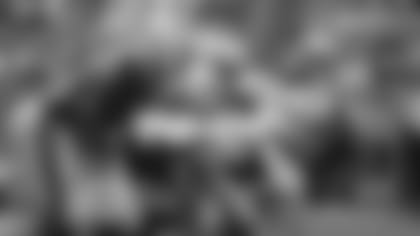 Kyle Dugger – Dugger should be the kind of young player the team looks to retain as a potential foundational piece at safety. He hasn't made as many big plays this season as he did in 2022, but he remains an excellent tackler and showed his value when he handled the communication role after Ja'Whaun Bentley left the Dolphins game. He won't come cheap but at some point the Patriots need to form a young nucleus to build around. Dugger would be a good start.
Josh Uche – Uche has yet to build off the strong finish to his 2022 season and now is dealing with injuries that knocked him out of the last two games. Health has been a concern throughout his career, and in New England he's been mostly a situational pass rusher as Belichick appears unwilling to allow him to play consistently on early downs. Unless the Patriots plan on a scheme change, I'd lean toward allowing Uche to walk.
Mike Onwenu – Onwenu has been effective at both guard and tackle during his career and as a four-year starter should be in line for a healthy payday come the offseason. Given the amount of offensive linemen the team has drafted the last two years, the team shouldn't overextend to retain him provided they are confident one of the youngsters can step in. The Patriots spent big on guards Shaq Mason and Joe Thuney in the recent past and soon regretted it, even though both were excellent players. Guard is not a premium position and as good as Onwenu has been dollars could be better spent elsewhere.
Hunter Henry – Henry was one of the few members of the 2021 free agent class that panned out, but he will be 29 when free agency arrives and has plenty of wear and tear on his body. If he's willing to take a short-term deal with little guaranteed money beyond 2024 (perhaps even a franchise tag) it would make sense to retain him. But who could fault him if he's looking to cash in on what could be his last kick at the can?
Kendrick Bourne – The torn ACL is unfortunate for a guy who was trending upward heading toward the open market, but it may make him easier to retain. A one-year deal could be in his future as he works his way back to full health. His energy and attitude seemed to be at a higher level in 2023 and could be helpful if a youth movement is in store at receiver.
Trent Brown – When Brown plays and is motivated he's a serviceable option at either tackle spot. The problem is that too often isn't the case. Belichick gave him an extra $2 million earlier this season to add some motivation to stay on the field, and he's been pretty consistent. The Patriots can and should find a better alternative, however.
Anfernee Jennings – Jennings was inactive for the first two games and only after injuries knocked Matthew Judon and Keion White out of the equation did he get a chance to play regularly. For the most part he's been solid, particularly while setting the edge against the run. Like Uche he's probably not ideally suited to be a three-down player, but he's shown some value with his physicality and wouldn't be a bad piece to retain.
Jalen Mills – Mills has been reduced to a bit role as a backup safety and hasn't made much of an impact in 2023. He's unlikely return.
Mike Gesicki – The same could be said of Gesicki, who hasn't been a factor for most of the season other than his game-winning touchdown against Buffalo.
Ezekiel Elliott – Elliott has come as advertised as a No. 2 back behind Rhamondre Stevenson. At times he's shown some flashes of his old Cowboys self but the Patriots should be able to find younger, more explosive depth in the backfield.
Congrats to the Carolina Panthers after earning the first victory of the Bryce Young era, taking a 15-13 decision over Houston on a last-second field goal. The top overall pick in the draft played well, completing 22 of 31 passes for 235 yards and a touchdown while also engineering the final drive that led to Eddy Pineiro's chip shot as time expired.
Young also outdueled the No. 2 overall pick, C.J. Stroud, who struggled while passing for just 140 yards in the loss. Overall through the first half of the season Stroud has been the better of the rookie passers, and there's been some discussion wondering if the Panthers regret choosing Young over Stroud. It was even a topic on NFL Network the morning of the game. Some of that speculation was fueled by recent comments made by Panthers coach Frank Reich, who seemed to indicate that Young was the choice of ownership and not necessarily the coaches.
Either way, the talk seems quite premature at this stage. Both quarterbacks have played a grand total of seven games, and there's already legitimate analysis that one is markedly better than the other? Maybe it would be better to wait a year or two before declaring Young a bust and Stroud should have gone first. In reality, both have enjoyed some positive moments, Stroud more so than Young, despite playing for subpar teams.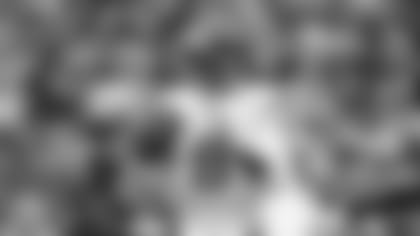 Devastating news for Minnesota and their longtime quarterback Kirk Cousins, who was lost for the year with a torn Achilles suffered late in the Vikings 24-10 win at Lambeau Field over the Packers. Like Bourne for the Patriots, Cousins was set to become a free agent after the season and now will be forced to return from a major injury while doing so.
The Vikings suddenly find themselves at 4-4 after a rough start to the season and currently occupy the seventh and final playoff seed in the NFC. Jaren Hall, a rookie fifth-round pick out of BYU, replaced Cousins because backup Nick Mullens in on injured reserve through at least Week 10 with a back injury.
There's been some speculation about the Vikings trying to acquire a veteran to step in with Ryan Tannehill, Colt McCoy, Case Keenum and even Mac Jones mentioned in various places. One name I haven't heard that could make some sense would be Arizona's Kyler Murray. Murray is back from the torn ACL he suffered against the Patriots last season, and he's taking part fully in Cardinals practices. At 1-6 it appears as if Arizona will be in position to draft a quarterback of the future, and Murray's time with the team appears near over anyway. Definitely unlikely but it would make for an interesting move at the deadline.
Let's just say NFL Network won't likely be including the Jets win over the Giants among their instant classics. The teams combined for more punts (24) than points (23) and the Jets fumbled twice while the Giants missed a pair of field goals. Perhaps the worst play of the game came late as the Jets were frantically trying to march for a tying field goal. Zach Wilson hit Garrett Wilson across the middle for 29 yards, but with no timeouts a good chunk of the remaining 24 seconds would have wilted off the clock. Except Giants defensive end Kayvon Thibodeau was offside, killing the clock and allowing the Jets to calmly move downfield without having to spike the ball. Another 29-yard gain followed, and the Jets barely managed to spike it in time with just one tick left before Greg Zuerlein came on to send the game to overtime. The Jets eventually won, thanks in large part to a pass interference called on Adoree Jackson that picked up 30 yards and set up Zuerlein's game-winner. This one won't be in Canton anytime soon.
The Titans had to like what they saw from rookie Will Levis, who completed 19 of 29 passes for 238 yards and four touchdowns in their 28-23 win over Atlanta. Three of Levis' TDs went to DeAndre Hopkins, who scored on passes of 47, 16 and 61 yards on what was by far his biggest day of the season. Not surprisingly, Mike Vrabel later said Levis will remain the team's quarterback until Tannehill returns.
Let me join the chorus of NFL watchers who saw what Joe Burrow and the Bengals did in San Francisco and declared Cincinnati back. After a slow start to the season, Burrow has looked increasingly more comfortable and completed 28 of 32 passes for 283 yards and three touchdowns on the road against one of the best defenses in football. At 4-3 Cincinnati remains a threat in the AFC.
Philadelphia (7-1) – The Eagles weren't overly impressive in Washington but emerged as the league's lone one-loss team.
Kansas City (6-2) – Patrick Mahomes struggled mightily in the first road division loss of his career.
Baltimore (6-2) – Lamar Jackson is starting to put it all together for the Ravens.
Miami (6-2) – The Dolphins rolled despite dealing with a bevy of injuries.
Detroit (6-2) – The Lions responded to a terrible loss in Baltimore and got back on track.
DISCLAIMER: The views and thoughts expressed in this article are those of the writer and don't necessarily reflect those of the organization. Read Full Disclaimer