New England stayed on offense with its second pick, taking Louisville wide receiver Deion Branch with the 65th overall selection.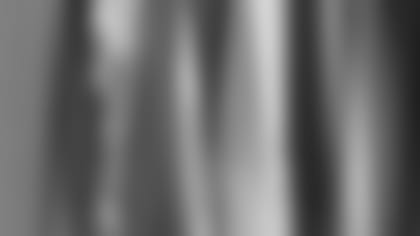 ]()
            The 11th wide receiver taken in the draft, Branch played two seasons at Louisville after spending two seasons at the junior college level. At 5-9 and 191 pounds, he is not a big receiver, but he showed a nose for the end zone last fall. Branch led the Cardinals with 72 catches for 1,188 yards and 9 touchdown catches. He added one more touchdown in the return game.  

"Deion Branch was a very productive receiver as well as a solid punt returner at Louisville," Head Coach Bill Belichick said. "He's got good athleticism, with very good speed and quickness. We've added a player with an upbeat personality and a great attitude towards the game."
In just two seasons at the Division I level Branch recorded 143 catches and nearly 2,204 yards and 18 touchdowns. Despite his small size, he is confident he'll fit in with the Patriots.
"I talked with [scout] Jake Hallum and Coach Brian Daboll, and they were telling me all the receivers were 5-9, 5-10, and 5-11" Branch said. "They like the shorter guys. They are not prejudiced about guys being 6-2 and 6-3. They want guys who are good people and who can play the game of football."
The first receiver taken by Bill Belichick in three drafts with New England, Branch joins a receiving corps led by Troy Brown, David Patten and Donald Hayes. None of the other three receivers, Jimmy Farris, Fred Coleman or Scott McCready are locks to make the roster.
Branch said because of their similar physical builds, Brown and Patten are two of the receivers he has watched to model his game after.
"Those guys are not scared," Branch said. "They have the love for the game and are passionate. They know they are 5-9, but they can't do anything about it. But they know they can play the game of football and they can compete with the guys at 6-2 and 6-3."
With the drafting of Branch, New England is done picking on Day One, barring any more trades. The third-round pick for the Patriots went to Washington as part of the deal that allowed the team to get Daniel Graham at No. 21 overall.
As it stands now, the Patriots have six draft picks remaining. The picks tomorrow with be two fourth-round picks, two fifths and one seventh-round pick.