The Patriots did both the usual and the unusual Saturday afternoon in the 2008 NFL Draft. The usual involved New England making a trade, dealing down from the No. 7 spot by sending that pick and a fifth rounder (154) to the Saints in exchange for the No. 10 selection in the first round and a third-round pick (78).
A few minutes after the trade -- the 27th draft-day deal during Bill Belichick's years overseeing New England's selection weekends -- the Patriots selected Tennessee junior linebacker Jerod Mayo. Mayo (6-1, 242) is the first linebacker selected by the Patriots in the first round, or even on the first day of the draft, since the selection of Andy Katzenmoyer in 1999.
Mayo played all three linebacker spots (Mike, Sam, Will) in his three seasons with the Volunteers, starting 26 of 32 games played. He moved to the middle this past fall for his junior season earning All SEC honors as the defensive co-captain registered 140 tackles, the most for a Tennessee defender in nearly two decades.
He's considered a student of the game and a film-room rat who also supposedly has a good natural feel for the game. While he's dealt with knee, ankle and hand injuries in his college career -- including knee surgery following his sophomore season -- Belichick said New England's doctors "feel fine" about him and that Mayo "is healthy and has been a very durable guy and a very productive player."
Mayo referred to his pre-draft visit to Gillette Stadium as a great one and that he felt like he'd clicked with the coaches in that meeting. Apparently he did, as he'll now be bringing his impressive physical skills and supposed Patriot-like intangibles to New England as the first highly rated linebacker prospect to join the team in nearly a decade. He projects as an inside linebacker in New England's 3-4 scheme, joining the likes of Tedy Bruschi and Victor Hobson on the depth chart although both Mike Vrabel and Adalius Thomas have position flexibility.
"I feel like I bring a winning nature. The Patriots already have a winning nature. I feel like I bring a work ethic. They already have that as well," an excited Mayo said of what he thinks will be a good fit. "You can't really bring too much to a team that only lost one game in a season. I'm just excited to be in the position that I am and to be able to learn from some of the greats in the game."
In addressing the media following the trade and subsequent pick -- a deal for which Belichick said the two teams laid the foundation on Friday night in preparation for the new 10-minute window for first-round selections that was five minutes faster than previous drafts – the New England coach raved about Mayo's position versatility, intelligence and production. He also called him "one of the better linebackers we have seen in awhile."
It was the second straight year the Patriots looked to the defensive side of the ball in the first round, adding Mayo to 2007 top selection Brandon Meriweather in an effort to infuse some youthful talent into an aging, slowing defense.
"We added a good player on defense and added one last year," Belichick said of Mayo. "Hopefully we can continue to get a little bit younger on the defensive end of the ball going forward."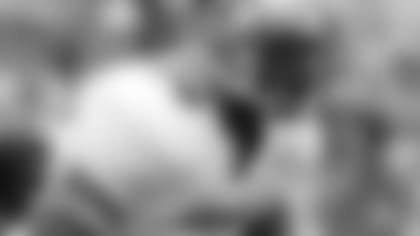 New England did just that in the second round on Saturday evening addressing the team's next most prominent need after linebacker with the mildly surprising selection of Colorado cornerback Terrence Wheatley with the 62nd overall pick. Wheatley (5-9, 183) earned All Big-12 honors last fall for the Buffalos by finishing out his career with 14 interceptions in 40 games with 28 starts. With elite speed, Wheatley is also a dangerous kick returner with a 24.7-yard average in his four seasons, a role he could very well be asked to fill in New England early in his career.
Wheatley battled injuries in Colorado, including a recurring wrist issue that cost him the entire 2005 season. He also missed time last fall with a broken foot although he did return to play in his team's bowl game.
Though he tried to avoid the expectations game heading into draft weekend, the well-spoken Wheatley was clearly thrilled to get the call with the second to last selection of the first day. He knew he might be in luck when his Caller ID popped up "Unknown Caller" late in the second round.
"I didn't think about it," Wheatley said of his expectations heading into what he called the circus of draft day. "I just wanted somebody to give me a chance. The Patriots did that. And that's awesome."
In giving Mayo and Wheatley a chance on draft weekend the Patriots filled what most perceived to be the team's two biggest needs – linebacker and cornerback – with plenty of picks left to add more young talent to the team in the rest of the draft. Following Saturday's two selections and trade, New England will return to work with six selections – including a trio of third-round picks -- when the draft resumes on Sunday morning at 10 a.m.