Though the reports have yet to be confirmed by the Patriots, it seems they've upgraded their secondary by adding veteran free agents Shawn Springsand Leigh Boddento complement veteran Ellis Hobbs. Their presence along will surely add suspense to a position that, year after year, seems to be one of the most intriguing of training camp.
Last year, New England drafted a pair of rookie corners who made important contributions: Terrence Wheatleyand Jonathan Wilhite. Nonetheless, it shouldn't come as a surprise if the team decides to select either a blue-chip cornerback near the top of the draft or a sleeper prospect in later rounds.
Picking up where we left off at the Combine a few weeks ago (the free agency period has commanded our attention since then), here's a look at some of the notable names at corner who'll be available in next month's NFL Draft and who might be on the Patriots radar.
TOP ROUNDS (1-2)
* = Underclassman
D.J. Moore * (5-9, 192), Vanderbilt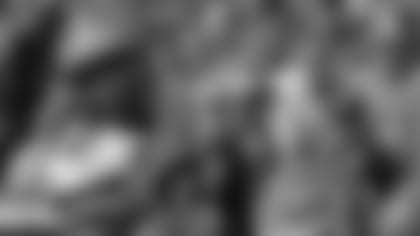 Moore is a versatile, athletic, explosive player who can contribute in all three phases of the game. His ability to play receiver, cover corner, and kick returner is exactly what the Patriots crave in their players.
He was asked at the Combine if he felt he could even run the Wildcat offense, if NFL teams wanted to utilize him that way.
"I think I can do anything pretty much. If they needed me to, I could do it," he replied.
That type of talent may mean he won't be available at 23 when the Pats pick, but his smallish size might cause him to drop a bit. If that's the case, it would be difficult for New England to pass on a player with his skills.
Vontae Davis * (5-11, 203), Illinois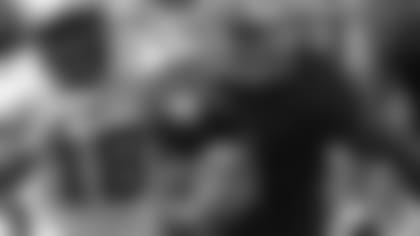 At the moment, he's known best as the little brother of 49ers tight end Vernon Davis. But Vontae is hoping to change that by making a name for himself in the NFL.
At his Combine press conference, he was asked to name some of his favorite NFL players, besides his brother. The first name he mentioned: Randy Moss.
Davis then talked about picturing himself being drafted by New England and lining up against Moss in practice.
"I'd be in shock if I had to see Randy Moss. It's like a dream," he gushed. "I wouldn't know how to react."
But like he'll be expected to do on the field, Davis was quick to adjust.
"Once I start practicing, I should get over things. I know Randy Moss is going to make me better as a player. Every opponent I line up against, I look at every receiver as a tough opponent.''
Malcolm Jenkins (6-0, 204), Ohio State
Universally regarded as the premier corner in this year's class, Jenkins is almost assured to be a top-10, or even top-5 pick. As a player, he has been compared most often to Springs, and by all accounts, he is a quality character off the field. That should make him attractive to New England, but they'd probably have to swing an upward trade in order to get him, if they do desired.
Sean Smith * (6-3, 214), Utah
Unusual height for a corner, though that gives Smith the versatility to play either corner or safety – a trait that could be very intriguing to the Patriots. Smith has good speed, too, and is a playmaker.
Victor "Macho" Harris (5-11, 198), Virginia Tech
A hard hitter with football speed, if not blazing speed. Harris seems to play with an attitude. Perhaps it has something to do with both his nickname (his father gave it to him as a child and it stuck) and the fact that his mother died on Christmas Day during his senior year of high school.
Domonique Johnson (6-1, 197) Jackson State
Another player with great size and versatility to play any spot in the secondary, Johnson always seems to be around the football. He's coming out of a small school, but only after transferring from Missouri, so Johnson has the experience of big-time college football on his résumé to bolster his credentials.
Captain Munnerlyn * (5-8, 182) South Carolina
This is one little guy who plays much bigger. His 4.4-range speed is another plus.
Cary Harris (5-11, 187), USC
Right-place-right-time kind of player. Very physical, but still somewhat unproven. Plays for the Trojans, though, so he clearly has talent. Could be a raw project, but maybe worth the investment at this point in the draft.
Glover Quin (5-11, 204), New Mexcio
Good speed, plus the versatility to play safety or corner. Also a kick returner.
Bruce Johnson (5-9, 170), Miami
Small, but speedy (a sprinter on the Hurricanes track team), with good cover and recovery skills.