David Patten's triple-pronged efforts against Indianapolis earned him Miller Lite and AFC Offensive Player of the Week honors from the NFL Tuesday.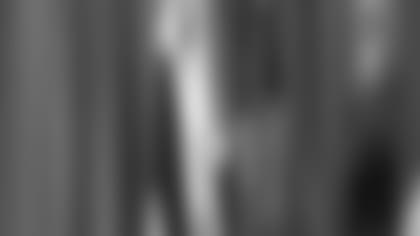 ]()
            Patten became the first player in exactly 22 years to throw, catch and run for touchdowns in the same game, matching the performance of NFL great **Walter Payton** against Minnesota on the same date in 1979. The first three times Patten touched the ball in the 38-17 romp over the Colts all resulted in touchdowns.  

The first score came on a 29-yard reverse on the Patriots first play from scrimmage. Patten followed that up by catching a 91-yard pass, the longest play from scrimmage in team history, for his second touchdown of the game. Before halftime he also delivered a 60-yard pass to Troy Brown on a double-pass play that began with Tom Brady tossing what appeared to be a receiver screen behind the line of scrimmage to Patten.
By the end of the day, Patten had amassed 206 all-purpose yards, including four catches for 117 yards. After five career touchdowns in his previous four seasons, he scored three touchdowns and threw for a fourth Sunday.
For the Patriots it was the first time in team history two players won AFC Offensive Player of the Week honors consecutively. Last week Brady was honored for his performance against San Diego. The last time a team did it was when Denver's Mike Anderson took the award in Week 13 and 14 last season.