It looked as if this upcoming draft was going to be loaded at the inside linebacker position. With blue-chip prospects – USC's hard-hitting Rey Maualuga and Ohio State's versatile James Laurinaitis – it was a good year for teams like the Patriots looking for inside linebackers to be selecting near the top of the Draft.
But a funny thing happened on the way to New England grabbing its much-needed inside linebacker of the future. Maualuga and Laurinaitis both decided to return to school for their senior seasons, instantly downgrading this year's inside linebacker class from strong to average.
Count Jaguars VP of Player Personnel James Harris among the many not enthused about this year's crop of linebackers available early in the draft.
"It's probably not as strong as some other years, especially near the top of the draft, but there are still some good players available towards the middle rounds."
Maualuga and Laurinaitis are both expected to be top 15 selections, which means the Patriots would have had an opportunity to select one of the young studs with the seventh pick. However, unless the unlikely happens and the Patriots are picking in the top 10 again next year, it's doubtful that either one of those players will be calling New England home.
So, after being bit by some bad luck, Pats head coach Bill Belichick and player personnel boss Scott Pioli must now focus their attention on other options at inside linebacker because one thing is for certain: the Patriots need to add some youth and athleticism at that position.
Although, New England fans will believe the Patriots are going to draft an inside linebacker on Day 1 when they see it. That's because since the Belichick and Pioli regime began in 2000, it's never happened. Under Belichick and Pioli, the Patriots have only drafted four inside linebackers in eight years, and none of them were selected before the fifth round.
Raiders defensive coordinator, Rob Ryan, who coached linebackers for New England from 2000-2003, says it's difficult to find inside linebackers to fit a 3-4 scheme coming out of college but if anyone can find the right fit, it's Belichick and Pioli.
"It's going to be a project, especially in his style of 3-4 that's different from anybody else's," Ryan said about Belichick finding a linebacker coming out of college to fit his scheme. "Whoever they draft is going to be overwhelmed when he gets there. Hell, I was overwhelmed as a coach. You have to pass your SATs –smart, athletic and tough – to play for Bill Belichick.
"They have to do a great job of scouting and be able to project ahead. Obviously New England does a super job of that with Scott Pioli and Bill Belichick. They can find Black Beauty and he doesn't have to be in a field of white mice."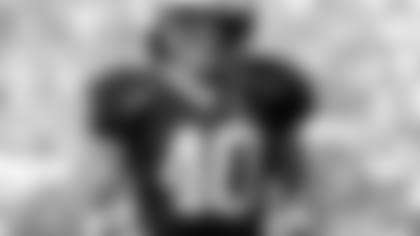 While there may not be any Black Beauties in this draft at inside linebacker worthy of being selected seventh overall, there are some solid players available, led by Penn State's Dan Connor (6-3, 231). Connor could be the first inside linebacker taken off the board but the former Nittany Lion standout isn't projected to be a top 15 pick.
If Connor becomes a Patriot, it will likely be due to New England trading down in the first round. At 231 pounds, Connor is a little undersized but he has the frame to get bigger. He played mostly on the outside at Penn State but some teams view him as an inside backer in the NFL because he lacks great speed. Connor finished his college career with 419 tackles and 14 sacks, including a team-high 145 stops as a senior.
"From what I've been hearing from coaches I could play both inside and out, depending on the scheme," Connor said at the Combine. "With a 3-4, obviously you want two inside spots. A 4-3,outside or in. I feel comfortable with both, and feel I can do both pretty well."
Connor did have one off-the-field incident at Penn State. He was suspended for three games in 2005 for making harassing phone calls to a former assistant coach. According to Connor, it was nothing more than a juvenile prank. He and a couple of teammates called the then-assistant, doing voice impressions pretending to be another coach on the Nittany Lions staff.
"Definitely joking," Connor told reporters at the Combine about the incident. "We were doing impressions of the coaches, things like that. It really wasn't anything serious."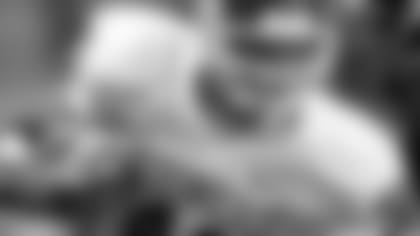 After Connor, other linebackers who could be enticing to the Patriots include Oklahoma'sCurtis Lofton (6-0, 240), Vanderbilt's Jonathan Goff (6-2, 245), UNLV's Beau Bell (6-1,243), South Florida's Ben Moffitt (6-1, 231), and Syracuse's Jameel McClain (6-1, 253).
Lofton ranked third in the nation with a career-high 157 tackles in 2007. He started the first 10 games of his senior season at strong-side outside linebacker before moving inside for the Sooners final four contests, so Lofton certainly possesses the flexibility Belichick looks for in a linebacker.
"At OU, our base is a 4-3, but we also play the 3-4, so I have experience in it and definitely know what I'm doing," said Lofton, who revealed that he has had conversations with the Patriots. "At Oklahoma we have a very complex defense, so I don't think I'll have a problem adapting to an NFL scheme."
Another thing Lofton apparently won't have trouble adapting to is playing in New England, an opportunity he embraced at the Combine.
"I think it would be great to play in New England," he said. "There's Tedy Bruschi, Junior Seau … some great guys to have that can kind of mentor me and teach me little things about the game and kind of help me along in my career."
One concern is that Lofton never started a game before his junior season and only had 35 tackles coming into 2007. However, he burst on the scene, winning Big 12 Defensive Player of the Year honors. He has similar lofty goals for his rookie season in the NFL.
"My goals for my rookie season are I definitely want to come in and make an immediate impact, play as much as I can, play special teams," Lofton said "I want to make the team and go from there and contribute to the team that drafts me."
The challenge for NFL teams will be to decide whether Lofton is a one-year wonder or just now starting to realize his potential. Oklahoma Head Coach Bob Stoops believes it's the latter. After he declared for the NFL Draft, Stoops called Lofton the best defensive player he's ever coached.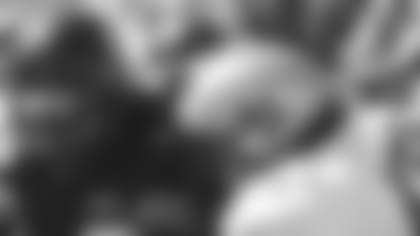 Born in Atlanta, Jonathan Goff and his mother moved back to her native Massachusetts when he was a child. They lived predominantly in Stoneham, Mass., and Goff played high school football at powerhouse St. John's Prep in Danvers.
Goff has flown under the national radar playing at Vanderbilt but he appears to have all the ingredients to be a good fit at inside linebacker for the Patriots. A physical player who doesn't mind mixing it up with bigger offensive linemen, Goff started 40 consecutive games at middle linebacker in college and recorded at least twelve tackles in his final three games to close out his career with the Commodores.
While he played in a 4-3 alignment at the collegiate level, many scouts believe that Goff is best suited to be a 3-4 inside linebacker in the NFL because of the way he fights through blockers and attacks the line of scrimmage on running plays.
"Absolutely I could" Goff told reporters when asked if he thought he could fit into a 3-4 scheme. "At Vanderbilt our linebackers coach coached us to learn all three positions, just to give us that versatility. They just taught us that the more versatile you are the better the player you will be."
Goff will probably slip to the middle rounds of the draft because his lack of straight-line speed may relegate him to a two-down linebacker in the NFL. But since Belichick likes to use a lot of different personnel groupings on defense, a player like Goff has more value to New England as a two-down run-stuffer than he would to other teams that employ different defensive schemes.
Bell is a physical specimen and the reigning Mountain West Conference Defensive Player of the Year. He could be intriguing to the Patriots because UNLV is currently one of only three Division I college football teams that run the 3-4 as its base defense.
Not only does Bell have experience in the 3-4, he's also played both inside and outside linebacker, something that's sure to draw the Patriots interest. At 243 pounds, Bell is an athletic linebacker with good range that would seem to be a logical fit in New England's defensive system. After watching all the players on tape, it's my opinion that Bell is the most athletic inside linebacker in this year's crop.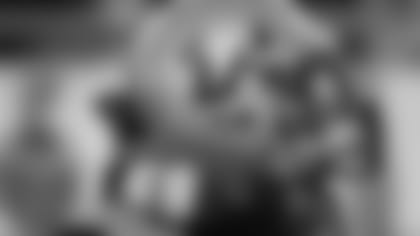 A couple of projected late-round prospects that could peak the Patriots interest are Moffitt and McClain. Moffitt is someone who is always around the football. He's similar to Bruschi in the sense that he won't blow you away physically but put a football helmet on him and point Moffitt to the field and he'll take care of the rest.
Moffitt was a Butkus Award semi-finalist and the leader of a South Florida defense that was among the nations best in 2007. In the later rounds of the draft, it may be worth taking a shot on a guy who, at the very least, will be a standout on special teams and could eventually turn into a solid NFL linebacker because of his heart and desire.
"I would love to. They're a great football team," Moffitt said about playing for the Patriots. "I think the Patriots would be a really good fit for me. I like the way they do things, the no-nonsense approach, and how they just go out and work hard. That's what I like to do as well."
At 6-1 and 253 pounds, McClain is the classic 3-4 inside linebacker in the Ted Johnson mold. If a team is looking for a versatile player in the later rounds, McClain is their guy. McClain played defensive end, outside linebacker and inside linebacker at Syracuse, performing well at all three positions.
Scouts appear to be divided on where McClain fits best in the NFL but a player with his kind of flexibility could be intriguing late in the draft, especially for a team like the Patriots that puts an emphasize on guys who can line up and contribute at multiple positions. McClain helped himself at the Combine by running a 4.77 40-yard dash – an impressive time for a perceived run stuffing inside linebacker.
With Bruschi approaching his 35th birthday and Seau pushing 40, the Patriots need to bring in some young blood at inside linebacker. But in New England, finding that player is easier said than done, at least when it comes to drafting linebackers.
"A linebacker for them has to be tough and bang his head in there but he also has to be able to use his hands, get into blockers, get off blockers and play all the multiple coverages that they run," Ryan said. "You have to have Einstein but a tough Einstein. He can't just be smart, he has to knock the crap out of somebody.
"They've been fortunate to have those guys. The Mike Vrabel's of the world. But they aren't out there very often. Not that he's no box of chocolates but he's one hell of a football player. To find a guy like that, you're hitting the gold mine."
Draft Extras
Click the link below to download our draft prospect database. You must have Adobe Acrobat installed to view the following PDF download.
Patriots.com has an archive of over 80 college highlight videos from the 2008 Draft class.