The Patriots made their first selection of the 2022 NFL Draft by selecting Cole Strange, guard from Chattanooga with the 29th overall selection after trading down from 21st overall and picking up two additional picks.
Strange figures to immediately fill the gaping hole at left guard, in a move similar to the drafting of Logan Mankins in 2005.
Though guard was an obvious need, there are still significant others to be addressed on Friday and Saturday, and with 10 remaining picks over the next two days, the Patriots have plenty of draft capital to round out their draft class. Cornerback, edge, linebacker and wide receiver should all be priorities and there are plenty of intriguing players left.
"We have a number of picks, so we probably have some flexibility with what we could do over the next two days, different than what we had a few hours ago going into the draft, and try to see what our options are," said Bill Belichick early Friday morning after the conclusion of the first round. "I'm sure we'll hear from other teams or have some type of communication with other teams, and maybe that factors into what we do or maybe it doesn't. We'll have to wait and see what that is and how it presents itself."
Here is a collection of potential Day 2 picks that could fit the bill.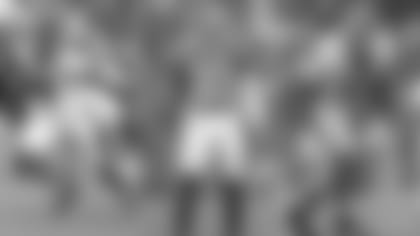 Round 2, 54th overall
Round 3, 85th overall
Round 3, 94th overall
Nakobe Dean, LB, Georgia: Dean was the playmaker in the middle of the Georgia defense, who wins with plus smarts and anticipation. Though undersized for a Patriots inside linebacker, Dean's football intelligence and playmaking ability would be a big plus for the defense.
Andrew Booth, CB, Clemson: Booth made it out of the first round and could intrigue the Patriots at one of their biggest positions of need. He's an aggressive cornerback with good size who led the ACC in interceptions last season despite missing two games.
Josh Paschal, DL, Kentucky: A tough, diverse defensive lineman, Paschal can not only set the edge, but can be a disruptive force in a variety of spots.
Drake Jackson, DE, USC: A loose, athletic OLB who is on the rise, Jackson requires a bit of projection to the NFL but he checks all the boxes as far as size, strength and play demeanor.
Christian Watson, WR, North Dakota State: A small school receiver with big time talent, Watson faces a big jump in competition but is one of the second day prospects that could develop into a top-round talent.
Leo Chenal, LB, Wisconsin: A physical, no nonsense downhill middle linebacker, Chenal has some work to do to round out his game, but he'd immediately bring a level of toughness to the Patriots linebacker room.
Troy Andersen, LB, Montana State: A small school quarterback/linebacker, Andersen blew up the combine with his athletic testing scores. He's unrefined but has all the tools to grow into a three-down linebacker.
Darrian Beavers, LB, Cincinnati: Beavers showed surprising athleticism for a big man at the combine and has true inside/outside potential at the linebacker position.
Roger McCreary, CB, Auburn: McCreary is a tough and competitive cornerback with experience playing a variety of coverages. He consistently makes plays on the ball, leading the SEC in passes defensed.
Chad Muma, LB, Wyoming: An active tackling machine at the inside linebacker position, Muma might lack the potential to be a three-down linebacker but could immediately contribute on special teams as he works his way into the lineup.
Cam Taylor-Britt, CB, Nebraska: Taylor-Britt led Nebraska in passes defensed in each of the last two seasons and has impressive speed and energy. He's more of a developmental cornerback but checks a lot of Patriots boxes.
Jamaree Salyer, OT, Georgia: A left tackle with 20 starts under his belt, Salyer likely projects inside to guard in the NFL where his lack of ideal height and length could be masked. A likely plug-and-play player.
Logan Hall, DL, Houston: Hall likely projects as a five-technique defensive end in the pros, but has the length and strength to play a variety of roles. That versatility fits the Patriots front ideally, he plays with a lot of power.
John Metchie, WR, Alabama: A favorite of Patriots mock drafters, Metchie's coming off an ACL tear, but has experience with Mac Jones and would be a high-end slot producer, Metchie plays with a lot of savvy that could help him master the Pats' offensive system.
Kyle Phillips, WR, UCLA: Sure-handed, smart and quick, it's not hard to see echoes of Wes Welker in Phillips' game. He ability to set up routes would be an excellent fit for the Patriots, while his punt return ability could get him on the field immediately.
Khalil Shakir, WR, Boise State: Another polished route runner, Shakir projects to the slot and as a returner. Boise State got him involved in a number of different ways, something that is very Patriots-like.
Wan'Dale Moore, WR, Kentucky: Undersized but lightning quick, Moore would be a RAC nightmare from the slot, with big play potential.