After selecting Cole Strange in the first round, the Patriots were busy on Day 2, trading up to draft receiver Tyquan Thornton in the second round, then taking cornerback/returner Marcus Jones in the third before trading their final pick of the day to Carolina, giving them an additional fourth rounder this year and a 2023 third rounder that replaces the pick they sent to Miami for DeVante Parker.
With additions at guard, receiver, cornerback the team has added some quality players in areas of significant need, but there remains a collection of other areas on the roster that should be addressed on the draft's final day, including edge, tackle and running back.
With seven selections remaining, they have plenty of draft capital to work with to fil their remaining needs. Here is a collection of prospects who are still available and would fit in nicely with New England.
Round 4, 121st overall (via KC)
Round 4, 127th overall
Round 4, 137th overall (via Car)
Round 6, 183rd overall (via HOU)
Round 6, 200th overall
Round 6, 210th overall (via LAR)
Round 7, 245th overall (via HOU)
Bailey Zappe, QB, Western Kentucky: Quarterback isn't a huge need but Zappe fits the Mac Jones mold of a smart player who knows when and where to deliver the ball. He could make a nice developmental backup behind the scenes.
Kyren Williams, HB, Notre Dame: A tough captain who has a rare understanding and desire to pass protect, Williams could see early snaps as a third-down back but also has every-down potential. His intangibles are off the charts.
Kyle Phillips, WR, UCLA: Phillips is a classic Patriots slot player and one who could be a nice complement to second-rounder Tyquan Thornton with his quickness underneath.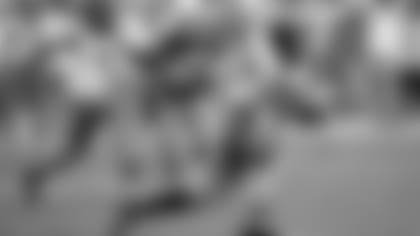 Malcolm Rodriguez, LB, Oklahoma State: Undersized but a fiery tackling machine and leader, Rodriguez isn't an easy scheme fit for the Patriots defense, but he's a football player who makes plays.
Jason Poe, G, Mercer: A former teammate of Kyle Dugger's at Lenoir-Rhyne, Poe spent his final season of eligibility with Mercer where he was named captain and started 10 games at right guard. He's just six feet tall but is a fluid athlete that is at his best on the move.
Josh Jobe, CB, Alabama: A competitive man-to-man coverage corner, Jobe doesn't have the pedigree of some former Alabama corners, but his physicality and special teams experience could help him land a job in the NFL.
Bo Melton, WR, Rutgers: Rutgers alarm! Melton has outstanding speed to threaten the deep parts of the field and was a two-time captain. Somewhat limited in the Rutgers offense, he has the size, speed and smarts to be a better pro.
Tyler Badie, HB, Missouri: Badie had 126 catches during his four years with Missouri and projects as a third-down matchup piece in the NFL. He could have immediate upside as a receiving back and returner, while his 1,604 rushing yards in his final college season add some early-down intrigue.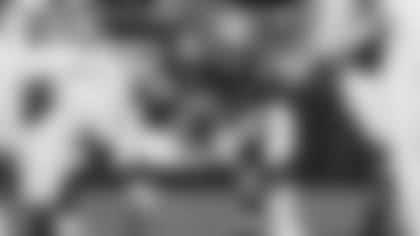 Alec Lindstrom, C, Boston College: A Massachusetts native, Lindstrom only played center in college and has average athletic measurables. However, he has the smarts and pedigree to find success in the NFL after some time to develop.
Matt Araiza, P, San Diego State: A left-footed punter nicknamed "The Punt God" Araiza was a weapon for San Diego State. That kind of standout play from a special teams position is sure to garner some attention from the Patriots.
Vederian Lowe, T, Illinois: Lowe made 49 starts at left tackle and has good size with 35 3/8 inch arms, excellent length for the position in the NFL. He projects as a developmental tackle with potential to play either side.
Connor Heyward, TE, Michigan State: Heyward is versatile and tough, projecting to an H-back role in the NFL where a team like the Patriots could take advantage of his unique combination of size and skills.
Obinna Eze, T, TCU: Eze had 36 starts at left tackle for TCU, and has ideal size and length for the position in the pros. If he can get his movement skills up to par with his size he could be a late-round gem.
Jeremiah Moon, OLB, Florida: Moon blossomed after a move from defensive end to outside linebacker, he has ideal size and length to stand up on the edge for the Patriots. He has some physical pieces to work with.
John Ridgeway, DL, Arkansas: Ridgeway shares a lot of traits with Lawrence Guy and his fit in the Patriots defense would be similar as an interior two-gapper. He had an excellent final college season at Arkansas after spending four years at Illinois State.
Cade Mays, T, Tennessee: Strong and physical, Mays had college starts at four different spots along the offensive line, with his most extensive work coming at right guard (18) and right tackle (13). He'd be another versatile, developmental OL.
Jack Jones, CB, Arizona State: Off the field issues hurt Jones' career, one that started at USC and ended at Arizona State but his high-level athleticism and potential as a man coverage corner make him an intriguing late-round prospect.